Best Offer Accepted

Yes
Price

225
Edition Type

Slipbox
Retailer

BluFans
Item Condition

New & Sealed
Brand new & sealed tripack from BluFans - matching numbers 250 / 400 - no visible defects or problems that I can see.
USA shipping - FREE.
SHIPPING
OUTSIDE OF THE USA
IS NOT INCLUDED in my listing price.
Costs are as follows - FOR 1 - 3 ITEMS ONLY. AND ALL COUNTRIES BESIDES CANADA!
If you have more than 3 ITEMS, please contact me via PM for a on demand quote!
Shipping to all locations except for Canada: 1-3 Items $23.50
Insurance against loss or damage for value up to $100: $1.30
Box and shipping supplies: $3.75
Misc $1.55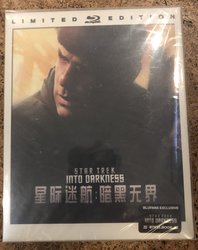 Last edited: