Super Moderator
Super Moderator
Premium Supporter
As
Q Code Media
's serial podcast GASLIGHT, starring Chloe Grace Moretz, wraps up so does our timed edition poster featuring the key art by Tomer Hanuka.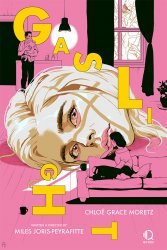 GASLIGHT by Tomer Hanuka.
24" x 36" Screenprinted Poster. Hand numbered. TIMED EDITION - Available until 11/27 at 9:59pm (CT). Printed by DL Screenprinting.
Expected to Ship January 2020. Ships Worldwide.
$50