Super Moderator
Super Moderator
Premium Supporter
On Saturday we hosted our first live Open Channel of the year & our special guest was artist Bella Grace.
During the episode we shared Bella's new Jurassic Park screen print which will be available Tuesday Feb the 2nd. This is our first print with Bella and we think it is beautiful, we can't wait to work with her more in the near future. The release will include a regular edition, limited to just 150 copies, along with a variant on gold matte foil, limited to just 75 copies.
If you can't make the livestream, don't worry. We recorded the episode and you can re-watch it on YouTube or download as a Podcast from your favourite podcast providers including Apple and Spotify.
Head to our Open Channel page to find the links!
Jurassic Park by Bella Grace will be available from 5pm GMT on Tuesday the 2nd of Feb exclusively at Vice Press.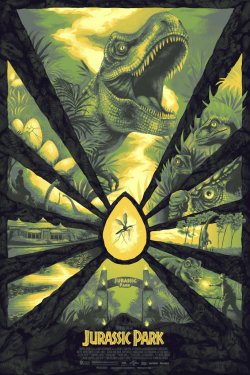 Jurassic Park by Bella Grace
Size: 24x36 inches
Edition of 150
5 Colour Screen Print, Printed by White Duck
Produced under licence from Universal Studios.
£44.99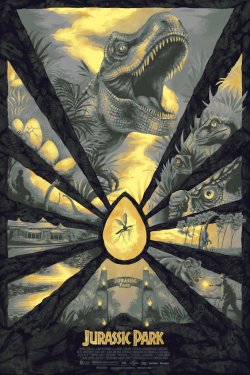 Jurassic Park Foil Variant by Bella Grace
Size: 24x36 inches
Edition of 75 each
5 Colour Screen Print on Mirri Gold Matte Foil Paper
Printed by White Duck
Produced under licence from Universal Studios.
£54.99