Super Moderator
Super Moderator
Premium Supporter
Dave Perillo and Cliff Cramp return in 2021 with our first Disney releases!
Dave's newest print for Sleeping Beauty continues the crest theme from previous Disney releases, displaying four prominent scenes from the beloved animated film. Dave's perfectly whimsical piece offers a wonderful interpretation of the film, its themes, and its timeless characters.
Cliff's newest showcase of Mickey, Minnie, and pals takes us to various vistas full of beauty, romance, fun, and friendship. Cliff's realistic backgrounds juxtaposed with the more animated cast of characters creates an incredibly unique series of Disney prints!
All prints will be available TODAY @ 12PM ET on our homepage!
Prints are officially licensed by Disney & ArtLand Publishing and co-released with Eyeland Prints.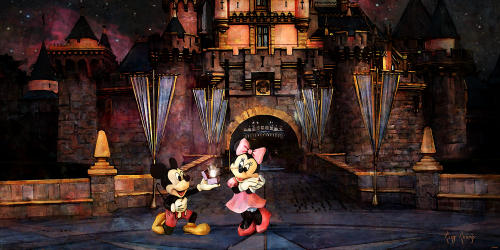 Proposal
by
Cliff Cramp
Giclée print
24 x 12 inches
Hand-numbered edition of 100
$45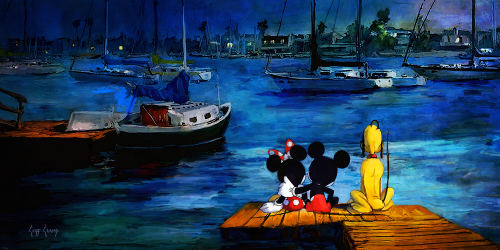 By the Sea
by
Cliff Cramp
Giclée print
24 x 12 inches
Hand-numbered edition of 100
$45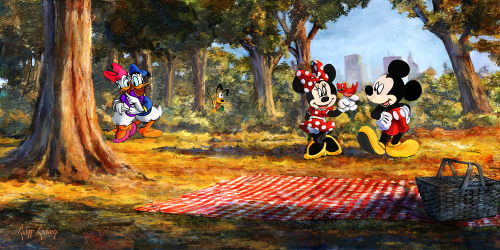 Picnic
by
Cliff Cramp
Giclée print
24 x 12 inches
Hand-numbered edition of 100
$45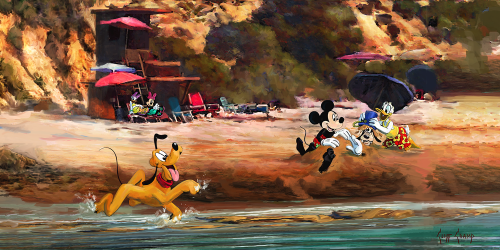 By the Beach
by
Cliff Cramp
Giclée print
24 x 12 inches
Hand-numbered edition of 100
$45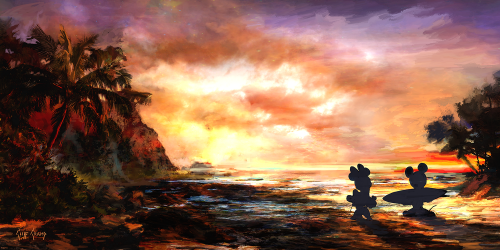 Surf's Up
by
Cliff Cramp
Giclée print
24 x 12 inches
Hand-numbered edition of 100
$45