Super Moderator
Super Moderator
Premium Supporter
Whether it's startling superheroes, amazing fantasy, sinister crime, revelatory memoir, or mind-bending psychedelia, comics continue to be perhaps the most durable and consistently innovative creative medium. Whether or not they're the (credited) writer, comic book artists are required to be master storytellers. They act as a one-person film set – devising the acting, cinematography, blocking, editing, art direction, and lighting that work best for the project.
This month Mondo Books is celebrating works by and about a few of our favorite comic book artists – the legendary Wallace Wood, modern Marvel superstars Esad Ribic and Chris Bachalo, and three incredible Mondo alumni – Rosemary Valero-O'Connell, Becky Cloonan, and Mike Mignola.
Each book is available for purchase now in our Books Collection and set to ship this August.
A fearlessly curated array of original and distributed books on art, film, and music
mondoshop.com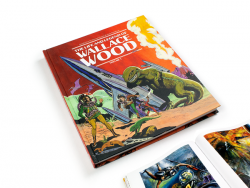 The Life and Legend of Wallace Wood Vol. 1
Bhob Stewart and J. Michael Catron
$39.99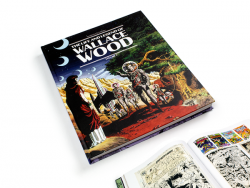 The Life and Legend of Wallace Wood Vol. 2
Edited by Bhob Stewart and J. Michael Catron
$39.99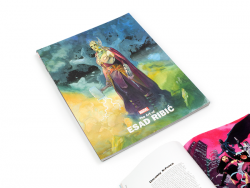 Marvel Monograph: The Art of Esad Ribic
Edited by John Rhett Thomas
$19.99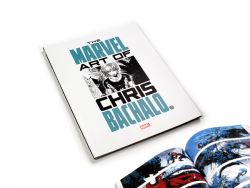 Marvel Monograph: The Art of Chris Bachalo
Edited by John Rhett Thomas
$19.99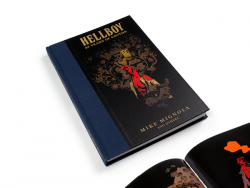 Hellboy: 25 Years of Covers
Written by Mike Mignola
$34.99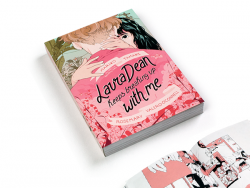 Laura Dean Keeps Breaking Up With Me
Written by Mariko Tamaki
$17.99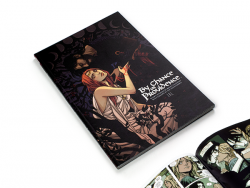 By Chance or Providence
Written by Becky Cloonan
$16.99