#BESTWEEKEVER #NINJAWEEK
​
The madness of the 6th Annual NINJA WEEK is almost here!! Our annual site celebration
Ninja Week
begins
February 22,2016 ! 100's of items and grand prizes given away
by HDN Staff, retail grand prize sponsors, site partners and of course our very generous members! This special area of the HDN forum will be the place to visit daily to enter all contests for this unique online pop culture celebration!
See 2015 winners archive
.
The event is open to registered forum members. Registration is FREE. If you are not a current member take a minute and do it now, and you won't be able to enter contests/respond to contest threads without an account.
Starting
February 22,2016
enter fun contests to win cool prizes,
including movies, Out of Print/Out of Stock Steelbooks, Vinyl, Electronics and more!
Take advantage of limited time discounts and
much more
!
All grand prize info and contest threads will start to be posted posted 2/22/2016. You can click "Watch Forum" in upper right side to get notified of new thread.​
Join us again for this year's celebration of collectibles and enthusiasts worldwide, and browse the entire community to learn about and share your love of all things entertainment!
Stay tuned on our official sites for updates throughout the Ninja Week 2016
and all year-round:
https://www.hidefninja.com
http://www.facebook.com/hidefninja
http://www.twitter.com/hidefninja
http://www.instagram.com/hidefninjaofficial
http://www.youtube.com/hidefninja
THE HDN Staff
Download forum avatars and memes and help promote on social media!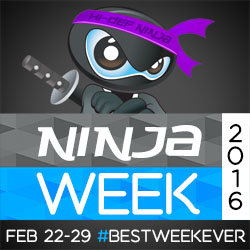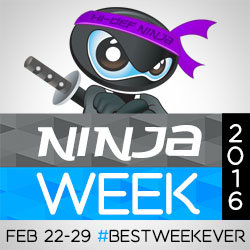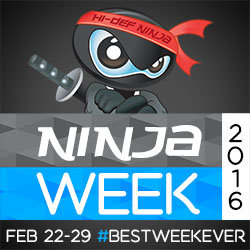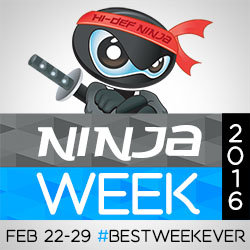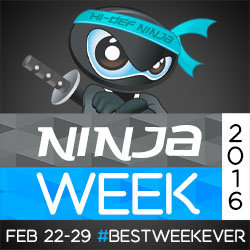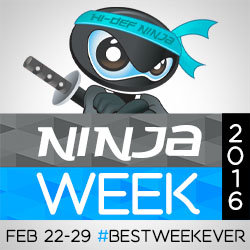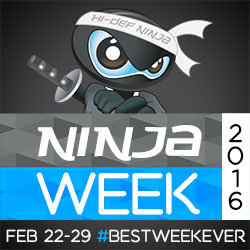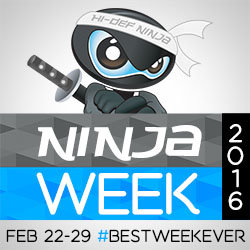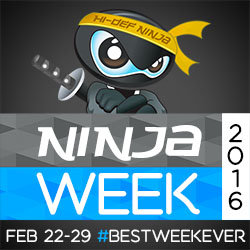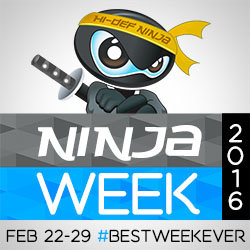 ​
Last edited: