Super Moderator
Super Moderator
Premium Supporter
We're thrilled to be highlighting Brandon Cronenberg's POSSESSOR, not only with a poster, but also with a double vinyl soundtrack featuring incredible artwork from Randy Ortiz.
POSSESSOR is one of the year's best genre films. If you can handle its face-melting violence, then you are in for a visual and sonic treat.
It's a visceral and unflinching assault on the senses that centers around Tanya Vos, a skilled corporate assassin. Using highly classified technology, she enters the minds of unsuspecting victims, hijacking their brains and bodies to carry out brutal murders without getting blood on her hands. As untraceable as she is, her memory and mind begins to fuse with her hosts'. As her sanity unravels, the stage is set for a blistering and brutal showdown. The film is in drive-ins and theaters this week courtesy of our friends at Neon.
The poster and record go on sale Friday at 11am CT, with the poster available via
The Drop
.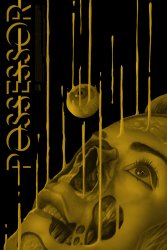 POSSESSOR Screenprinted Poster.
Artwork by Randy Ortiz. 24"x36" screenprinted poster. Edition of 175. Printed by DL Screenprinting. Available at mondoshop.com via
The Drop
Oct 2 at 11AM CT.
Expected to ship in December 2020. Ships Worldwide.
$50