Super Moderator
Super Moderator
Premium Supporter
This week we have a number edition of releases. Including a brand new Silent Running VP Editions print by Matt Griffin and Florey's Artist Proof copies of his hugely popular TMNT and Jurassic Park prints!
We will be releasing Matt Griffin's Silent Running as part of Vice Press Editions, our collection of open edition prints. Editions takes the pressure off of having to wait for a limited edition drop and giving everyone who wants one plenty of time to pick a copy up. Each print released will be available for an extended period and we will always give plenty of notice ahead of them being retired.
Editions are also designed to be more wall space friendly and each movie poster will be A2 in size. That's 594x420mm or 16.5x23.4 inches, making it easier to get off the shelf frames, or custom frames much more affordable. Each movie poster will also be priced at just £29.99.
We will also be releasing Florey's Artist proof copies of his Jurassic Park print, "T-Rex doesn't want to be fed, he wants to hunt" and TMNT posters.
Not only that, but to coincide with this release we have also updated our shipping rates. All U.K orders over £50 will now be FREE OF CHARGE! We are also subsidising all of our international shipping rates. You can see the full list of prices in our
Shipping Policy
.
Silent Running by Matt Griffin, Jurassic Park and TMNT by Florey are available to purchase Worldwide now from Vice Press at www.Vice-Press.com.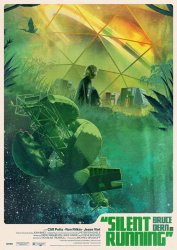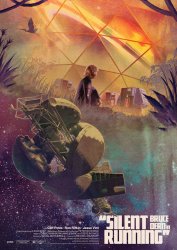 Silent Running
Artist: Matt Griffin
Size: A2 (420mm X 594mm)
Edition size: Open Edition with stamp
of authenticity on reverse
Medium: Lithograph on 300gsm archival paper
Produced by Vice Press under licence from Universal.
£29.99 each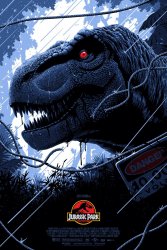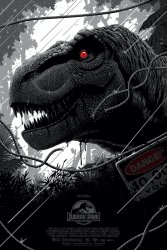 "T-Rex doesn't want to be fed, he wants to hunt." by Florey
Artist Proof Reg and Variant Edition
24x36 inches
7 colour screen printed on 270gsm Mohawk Superfine.
Printed by White Duck
Regular - £45
Variant - £50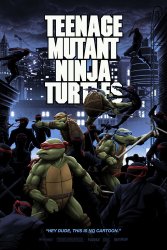 Teenage Mutant Ninja Turtles Regular (White) by Florey
Timed Edition Artist Proofs
24x36 inches
Hand numbered screen print with Glow in the Dark ink
£45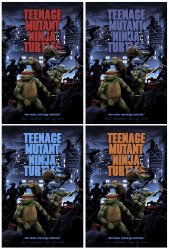 Teenage Mutant Ninja Turtles Variant (Red, Blue, Orange and Purple) by Florey
Artist Proof Edition
24x36 inches
Hand numbered screen print
£50