Pop!/Movies/TV Mod
Moderator
Premium Supporter
[MOVIE1]
Title:
Animated Spider-Man: Into the Spider-Verse (2018)
Genre:
Family
,
Action
,
Adventure
,
Animation
,
Science Fiction
Director:
Bob Persichetti
,
Peter Ramsey
Cast:
Shameik Moore
,
Liev Schreiber
,
Mahershala Ali
,
Brian Tyree Henry
Release Date:
2018-12-12
Runtime:
0
Plot:
A big-screen animated take on Spider-Man featuring Miles Morales, an Afro-Latino New York teen who is endowed with amazing powers similar to those of Peter Parker after a bite from a genetically engineered spider.[/MOVIE1][POSTER1]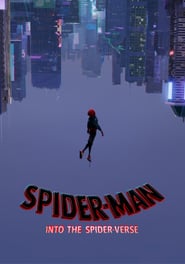 [/POSTER1]
Written by:
Phil Lord & Christopher Miller (
The Lego Movie)




On July 20, 2018, Phil Lord & Christopher Miller, the directors ofThe Lego Movie, Cloudy with a Chance of Meatballs, and 21 and 22 Jump Street, are taking Spider-Man back to his graphic roots with the first-of-its-kind animated Spider-Man feature, it was announced today at CinemaCon by Tom Rothman, chairman of the Sony Pictures Entertainment Motion Picture Group. The film will exist independently of the projects in the live-action Spider-Man universe, all of which are continuing.

Lord & Miller are masterminding the project, writing the treatment and producing the film.

As previously announced, Spider-Man will next appear in a live-action Marvel film from Marvel's Cinematic Universe (MCU). Sony Pictures will thereafter release the next installment of its $4 billion Spider-Man franchise, on July 28, 2017, a live-action film being produced by Kevin Feige at Marvel and Amy Pascal, who oversaw the franchise launch for the studio 13 years ago. The animated film from Lord & Miller, dated July 20, 2018, has Avi Arad, Matt Tolmach, and Pascal also serving as producers.
Last edited:
3

1