Ltd. Ed./Birthdays/Video Game Mod
Moderator
Premium Supporter
[CONTAINER][MOVIE1]
Title:
Thor Ragnarok (2017)
Tagline:
We Should Fight
Genre:
[GENRE]Adventure[/GENRE], [GENRE]Action[/GENRE], [GENRE]Fantasy[/GENRE], [GENRE]Science Fiction[/GENRE]
Director:
[DIRECTOR]Taika Waititi[/DIRECTOR]
Cast:
[ACTOR]Chris Hemsworth[/ACTOR], [ACTOR]Tom Hiddleston[/ACTOR], [ACTOR]Natalie Portman[/ACTOR], [ACTOR]Mark Ruffalo[/ACTOR], [ACTOR]Jaimie Alexander[/ACTOR], [ACTOR]Lou Ferrigno[/ACTOR], [ACTOR]Idris Elba[/ACTOR]
Plot:
Thor's world is about to explode in Marvel's Thor: Ragnarok. His devious brother, Loki, has taken over Asgard, the powerful Hela has emerged to steal the throne for herself and Thor is imprisoned on the other side of the universe. To escape captivity and save his home from imminent destruction, Thor must first win a deadly alien contest by defeating his former ally and fellow Avenger... The Incredible Hulk![/MOVIE1][POSTER1]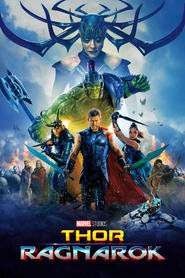 [/POSTER1]
After announcing Captain America 3, today Marvel has revealed they're making another adventure for Thor! Are these Phase 3 for another Avengers Movie!?

Marvel's Thor 3 Moving Forward with Craig Kyle and Christopher Yost Scripting! http://www.comingsoon.net/news/movienews.php?id=114160

On the heels of yesterday's news about Captain America: The Winter Soldier helmers Anthony and Joe Russo signing on for Captain America 3 comes word on another Marvel Studios sequel. Marvel announced today that Senior Vice President of Production and Development Craig Kyle will script Thor 3 alongside the returning Christopher Yost (who, with Christopher Markus and Stephen McFeely scripted Thor: The Dark World from a story by Don Payne and Robert Rodat).

"I am proud of Craig and have enjoyed working with him over these past years," President of Production Kevin Feige said in a prepared statement. "His creative instincts have helped shape 'Thor' and 'Thor: The Dark World' at every level of the filmmaking process. The entire team at Marvel is very happy to continue collaborating with Craig as he continues as a screenwriter working with Christopher on the forthcoming chapter of Thor's adventure."

Kyle began his career at Marvel Studios in 2001 as the sole Creative Executive for the company's animation division. In 2003, Craig co-created the character X-23, an adolescent female clone of Marvel's popular character Wolverine. She was introduced into the comic book mainstream a year later, becoming one of the most popular new characters from Marvel over the last decade. Craig has developed, produced and written numerous animated series and oversaw the development and production of Marvel's original animated direct-to-DVD projects including Ultimate Avengers: I & II, Invincible Iron Man, Hulk VS, Next Avengers, Doctor Strange, Planet Hulk and Thor: Tales of Asgard. During his many years with Marvel, Craig co-wrote a series of top selling X-Men comics including "New X-Men," "X-23: Innocence Lost" and "X-Force" (also with Yost). Kyle was promoted to SVP of Production and Development of Marvel Studios' live-action division five years ago.

Marvel Studios currently has three mystery titles on their schedule: One on July 8, 2016, one on May 6, 2016 and one set for July 8, 2017. Could one of those dates wind up getting filled by Thor 3? Check back for further updates as soon as they become available.
:movie:
Last edited by a moderator: