Super Moderator
Super Moderator
Premium Supporter
#BESTWEEKEVER
#NINJAWEEK 2019!
Donated by:
The OP
Host: mllNY
DURATION:
Ninja week: March 25 - March 31
WHO IS ELIGIBLE?
All registered members, regardless of post count
The PRIZE:
The PRIZE: Codenames: Disney; Game of Thrones Puzzle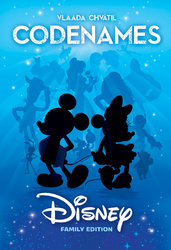 The Disney Family Edition of Codenames combines the hit social word game with some of Disney's most beloved properties from the past 90 years. Two Cluemasters give one-word clues to help their teammates identify the Disney characters, locations and items from a 25 card game grid. Including both pictures and words, it's family fun for Disney fans of all ages.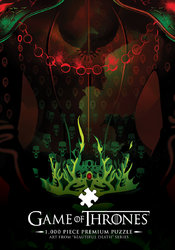 Long May She Reign
Season 6, Episode 10, "The Winds of Winter"
Marking Cersei's successful ploy to destroy the Great Sept of Baelor and claim the Iron Throne for herself. The haunting details of the skulls and red-to-green color transition invoke an otherworldly, awe-inspiring feeling.
Piece together this beautiful Game of Thrones 1,000 piece premium puzzle
How do i win this?!
1. Thank the OP
2. Let me know; which death would you like to see added to the Game of Thrones Puzzle line?
CONTEST TERMS and other Info:
One post/entry per person. Winner to be chosen via random.org. The winner is responsible for paying for his/her own shipping. I will contact winner(s) with info.
Good luck everyone!
Click HERE to support the site
Stay tuned for updates throughout the Ninja Week 2019 and all year round:
Facebook | Twitter | Instagram