Super Moderator
Super Moderator
Premium Supporter
With 2020 (finally) ending, we wanted to take a moment to truly thank everybody for helping us weather the constant storms and setbacks of the year. It's been a disastrous year for so many, and we're lucky to have such a supportive and charitable community. We hope everybody is as safe as possible for the holidays, and we're looking forward to a brighter year in 2021.
Wonder Woman 1984 comes out this week, and our final release of 2020 is dedicated to Patty Jenkin's stellar sequel, with brand new prints from Doaly, Jenny Frison, and Julian Totino!
As a follow-up to Doaly's previous print for the first Wonder Woman movie, his WW84 piece brings Diana to the wildly colorful 80s. Doaly's print shows Diana breaking through her mythological past in glorious fashion, and what better way to celebrate the 80s than hypnotic rainbow foil paper!
Jenny's alternate cover for DC Comics' Wonder Woman: Rebirth #25 is such a striking, up-close look at Diana and her Lasso of Truth, held tightly. We've been enjoying experimenting and perfecting the lenticular process throughout the year, and bringing Jenny's image to the lenticular realm makes the image all the more fierce.
Julian's print for WW84 focuses on Diana's new duds, the golden armor, premiering in the movie! Julian's image is confident and sleek, and a perfect companion to the movie.
All of the prints will be available on Thursday (12/24) @ 12PM ET on our homepage! Doaly's timed edition print will be available through Sunday (12/27) @ 11:59PM ET.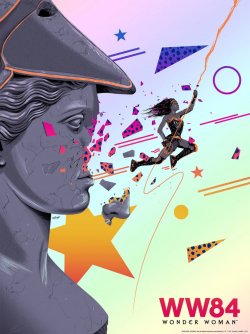 Wonder Woman 1984 - Timed Edition
by
Doaly
Screen print on rainbow foil paper
18 x 24 inches
Hand-numbered timed edition
Edition size will be determined by the number of prints sold through Sunday, December 27th @ 11:59 PM ET
$40
Estimated to ship in 6 - 8 weeks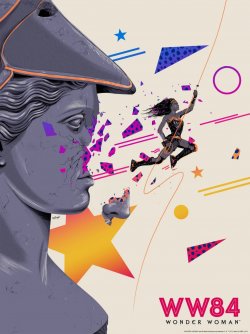 Wonder Woman 1984 - Variant
by
Doaly
Screen print
18 x 24 inches
Hand-numbered edition of 100
$40
Estimated to ship in 6 - 8 weeks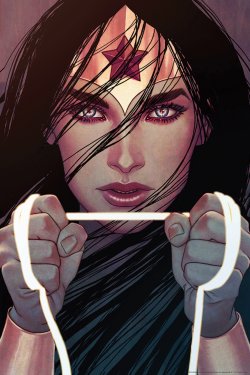 Wonder Woman: Rebirth #25 - 3D Lenticular
by
Jenny Frison
1mm PET lenticular
16 x 24 inches
Includes hand-numbered COA with BNG hologram of authenticity
Edition of 150
$50
Estimated to ship in 2 - 3 weeks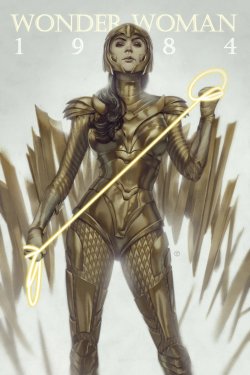 Wonder Woman 1984
by
Julian Totino
Screen print
24 x 36 inches
Hand-numbered edition of 150
$50
Estimated to ship in 4 - 6 weeks