0.00 star(s)
Rating: 0.00/5 0 Votes
Title:
You Were Never Really Here (2017)
Genre: Drama
Director: Lynne Ramsay
Cast: Joaquin Phoenix, Ekaterina Samsonov, Alessandro Nivola, Alex Manette, John Doman, Judith Roberts, Ryan Martin Brown, Jason Babinsky, Frank Pando, Kate Easton, Madison Arnold
Release: 2017-10-05
Runtime: 95
Plot:
A missing teenage girl. A brutal and tormented enforcer on a rescue mission. Corrupt power and vengeance unleash a storm of violence that may lead to his awakening.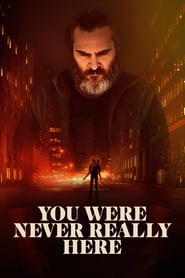 Last edited by a moderator:
2

1