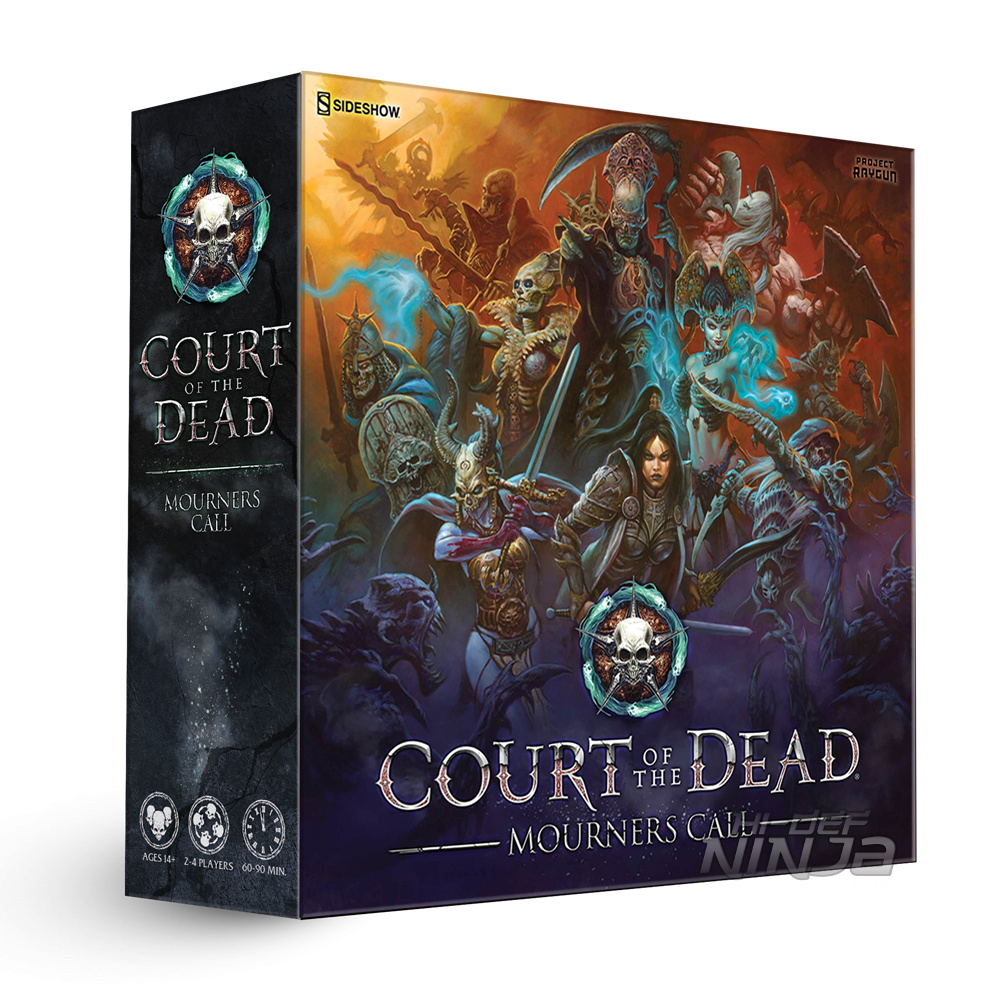 USAopoly, Inc. is pleased to announce an upcoming Kickstarter campaign by its Project Raygun division to release Court of the Dead: Mourners Call, a new fantasy-themed tabletop game based on Sideshow Collectible's original dark fantasy horror universe.
Project Raygun is a revolutionary boutique board game, puzzle, and collectibles brand division within USAopoly.  Project Raygun products celebrate pop culture of past and present, while paying homage to the artists that bring them to life. Partnering with fellow pioneers in the creative and collectibles space, Project Raygun aims to deliver unparalleled experiences to their audience.
This highly anticipated campaign marks the latest collaborative effort between Project Raygun and Sideshow, which will lean into a booming segment of board game Kickstarter campaigns. Launched in 2013 at San Diego Comic-Con, the Court of the Dead is Sideshow's original property. The Court of the Dead is a dark fantasy horror universe conceived by the studio's Chief Creative Officer, Tom Gilliland. The Court collection features some of Sideshow's most sought-after figures.
Managed by James Hudson of Druid City Games, the Kickstarter launch is slated to commence in late April and will run through mid-May. Druid City Games founded in 2016 has launched successful campaigns with a focus on high end quality and end user experience.
Court of the Dead: Mourners Call is a highly anticipated next step for the Court of the Dead brand, which has released 19 high-end collectibles and six publications since its debut in 2013. Sideshow partnered with Project Raygun in 2016 to expand the Court of the Dead product offering into puzzles, card games and tabletop gaming – among other categories.
"Court of the Dead: Mourners Call is more than just a tabletop game; It's an immersive in-world experience," said Tom Gilliland, Sideshow Chief Creative Officer and creator of the Court of the Dead. "Through highly-detailed card art and ornate 3D miniatures, players will be transported to the macabre and magical Underworld. Players face grave circumstances: They must balance both cooperative and competitive objectives by working with the other players to appease the mortally bankrupt, oppressive celestial overlords in a way that achieves their own individual vision of a unified Underworld, ready to rise up in rebellion.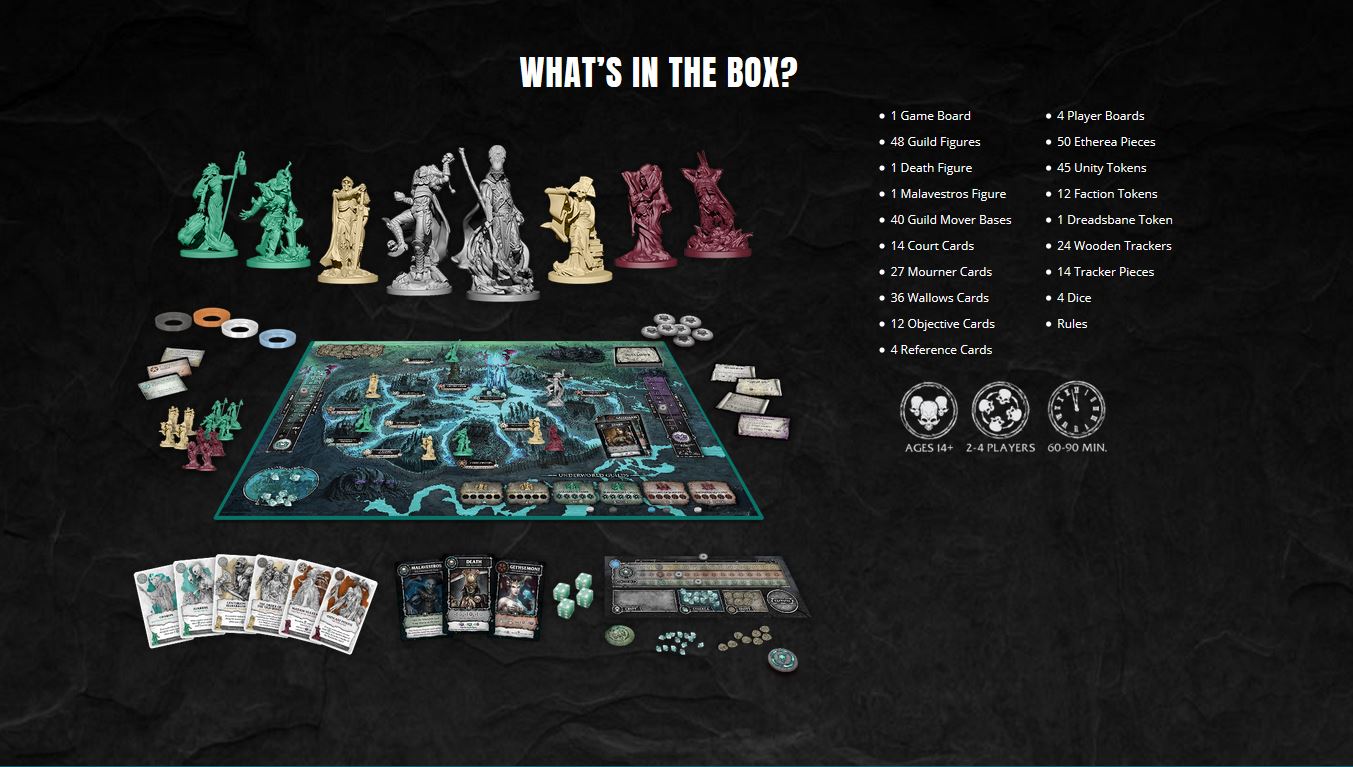 Stay up-to-date on Court of the Dead: Mourners Call news at www.MournersCall.com. A steady stream of exciting Kickstarter exclusives, deluxe milestone rewards, and special stretch goals will delight campaign supporters.
Visit Sideshow at Sideshow.com, and learn more about Court of the Dead at CourtoftheDead.com. For more USAopoly games check out USAopoly.com