Release date:
Late September 2018 (TBC)
Price:
TBA
Note:
The special empty box is available only when you buy Box set and 1/4 Slip together.
Group buy:
One Click + 1/4 slip
COMPLETE PACKAGE
ONE CLICK
-
DOUBLE LENTICULAR
-
SINGLE LENTICULAR
-
FULL SLIP
- QUARTER SLIP (Storage box NOT included)
Important Group Buy update
Official update for all group buy participants -

The licensing agreement for Black Panther, for unknown reasons, still has not been resolved and because of this Infinity War will now be being released first (roughly early December time). The licensing agreement for Black Panther is looking to be completed around November time but because of the other releases (infinity War, Greatest Showman, Three Billboards), Black Panther will not ship until January 2019 at the earliest.

Infinity War will ship with the same editions (1/4 slip + Box, One Click, DL, SL and full slip)

Group Buy members, we have a couple of options for you -

1. Transfer
Your Black Panther request will automatically be transferred to the same edition to that of Avengers: Infinity War. You will then be guaranteed a spot for Black Panther, which will be charged for again later on in the year (or potentially January 2019)

2. Refund
You can cancel your Black Panther request and be refunded. Please note that should you change your mind afterwards we cannot allow you to repurchase Black Panther. At this time there will not be a further GB for it (however this may change although not guaranteed)

3. Wait it out
Wait for Black Panther to be released. If you decide to wait it out, as a thank you we will enter you into a HDN sponsored prize draw.

The official GB for Avengers: Infinity War won't be live until November.

I will be sending this as a PM to all participants tomorrow too with the relevant instructions.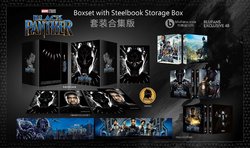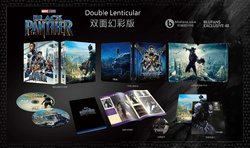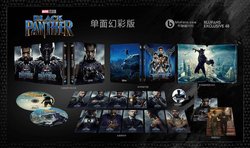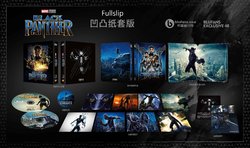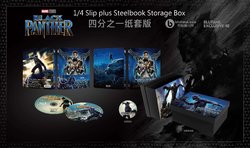 Last edited by a moderator: