The fine folks at Zavvi have donated to you Ninjas once again! The home of SteelBooks to many!
The Great Mouse Detective
Incredibles 2
The Rescuers Down Under
The Nutcracker and the Four Realms
Frozen Mondo SteelBook
Pinocchio Mondo SteelBook
*usa shipping free, international shipping split 50/50 with winner.
Just Reply Below To Enter!!!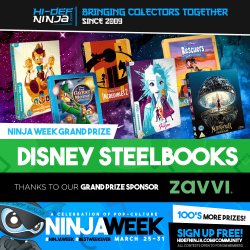 Last edited: