Release date:
October 8, 2021
Purchase links:
Picture disc
-
2xLP
Price:
£27.99 - £25.99
Notes:
Invada Records and Lakeshore Records are celebrating the 10th anniversary Nicolas Winding Refn's "Drive" with a limited edition double LP release.
The vinyl artwork has been completely re-designed, and features stunning new packaging exploring the film's Noir element through the use of black and white imagery.
This is the Invada Records Ltd Edition Exclusive picture disc variant, featuring 4 sides of beautiful imagery from the re-designed artwork. This variant is only available from the Invada web-store!!
(The retail variant will be pressed on one disc blue marble, one disc pink marble vinyl.)
The records come housed in beautiful double sided printed inner sleeves, with a deluxe gatefold outer sleeve.
The soundtrack features the legendary synth score by Cliff Martinez along with tracks by artists such as College and The Chromatics.
This is a limited edition anniversary pressing, and once it's gone it won't be re-pressed.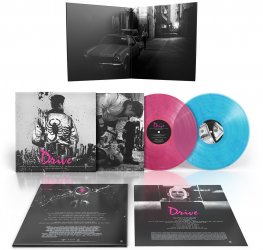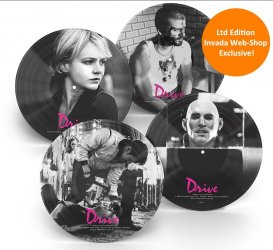 Last edited by a moderator: