Release date: Today August 4th, Germany.
Purchase links:
Amazon product
Eden Lake (Ultra HD Blu-ray & Blu-ray im Mediabook) (1 Ultra HD Blu-ray und 1 Blu-ray Disc) – jpc
Price: 34,99€
4K UHD world premiere
of Eden Lake today in Germany!
Limited mediabook comes with: 4K UHD + Blu-ray, booklet of 24 pages.
DTS-HD MA 5.1 German/English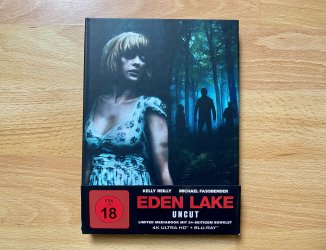 Unboxing video