Quis custodiet ipsos custodes?
Contributor
Premium Supporter
Donated by:
lenticularis
Host:
lenticularis
Duration:
March 28 - March 30
Who is eligible?:
All registered HDN members
Terms:
One entry per member
Shipping paid by host
Winner to be chosen at random on March 30
How to enter:
Thank the post
Name a movie starring or directed by Robert Redford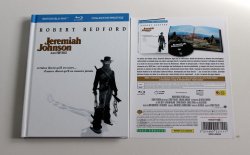 Text in French. Digibook is unsealed.