Super Moderator
Super Moderator
Premium Supporter
The Halloween season is almost upon us, and we are ready to help you celebrate it with a new release and a special sale!
We are excited to release new posters for the Horror Noir masterpiece, Night Of The Demon/Curse Of The Demon by Richard Hilliard! The move was originally released in the UK in 1957 as Night Of The Demon. Scenes were cut for the US release to achieve a shorter runtime in 1958, and the movie was retitled Curse Of The Demon. Check out the artist's thoughts about the release and more details in the blog
HERE
! Check out the poster art and the edition details below!
We are also running a Halloween Now sale on a special collection of over 100 in stock posters! Save 15% beginning this Wednesday, September 30th and lasting thru saturday October 3rd!
The Night Of The Demon posters will be available tomorrow, Wednesday September 29th at 12PM ET
HERE
! The Halloween Now sale will also begin at 12PM ET tomorrow. The sale collection link will go live at 12PM ET
HERE
!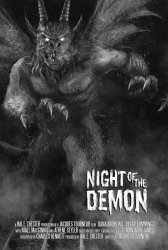 24x36, Sceen Print on Silver Metallic Paper, Run of 75, $65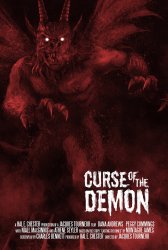 24x36, Sceen Print on Red Metallic Paper, Run of 45, $85