Release date:
May 2, 2019
Purchase link:
Full Slip
-
1/4 Slip
(Pre-order April 4. Total quantity is 900: 650 domestic, 250 overseas) -
Premium Box
(Pre-order February 11 at 4 PM Korea Standard Time Zone)
Price:
$67.69 (super early bird price, first 24 hours)
- $74.69 (early bird price, first 3 days) - $79.69 (retail price)
Note:
Limited to 2000 copies. The copies numbered will be dispatched at random.
Steelbook™ with high-quality 1/4 slip cover with premium box. World Exclusive Artwork. Steelbook™ made by SCANAVO (Full Gloss Finish). Blu-ray Disc. World's 1st Paterson Soundtrack CD by SQÜRL. Beautiful Crafted Metal pin badge. 60p Hard cover guide book (support both Korean and partial English). High-Quality Poetry Note. Pencil. 8 Square Art cards. 2 Plain Archive's exclusive removable stickers
From PA:
The Premium Box can be shipped with K-PACKET, but to avoid delay/damage/loss, we strongly recommend that you choose EMS.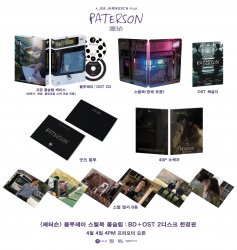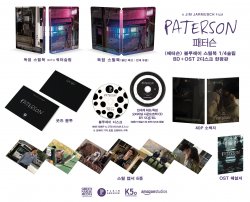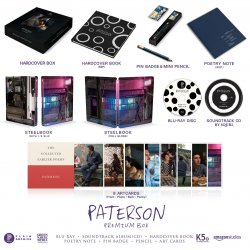 Last edited by a moderator: