Release:
12th October, 2015
Purchase:
Amazon US
Amazon UK
Amazon DE
Amazon FR
Zavvi.com

Star Wars: The Complete Saga
will be released in newly-repackaged artwork on October 13.
Each Blu-ray disc features existing audio commentary with George Lucas and the film crew as well as audio commentary from archival interviews with the cast and crew.
The Complete Saga includes all six feature films on Blu-ray, along with three additional discs containing more than 40 hours of previously-released extensive special features.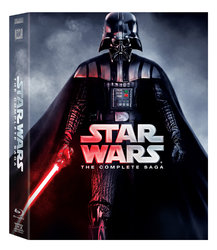 Last edited: