Ltd. Ed./Birthdays/Video Game Mod
Moderator
Premium Supporter
[MOVIE1]
Title:
The Nun (2018)
Genre:
Horror
,
Mystery
,
Thriller
Director:
Corin Hardy
Cast:
Demián Bichir
,
Taissa Farmiga
,
Bonnie Aarons
,
Charlotte Hope
,
Ingrid Bisu
,
Manuela Ciucur
,
Jonas Bloquet
,
Jonny Coyne
,
Jared Morgan
,
Sandra Teles
,
Boiangiu Alma
Release Date:
2018-07-11
Runtime:
0
Plot:
A priest named Father Burke is sent to Rome to investigate the mysterious death of a nun.[/MOVIE1][POSTER1]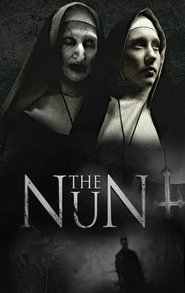 [/POSTER1]
Source:
ComingSoon.net
After the much-deserved success of The Conjuring 2, it looks like New Line Cinema is getting serious about building a true "Warren Files" universe, as
The Hollywood Reporter
brings word that that film's writer David Leslie Johnson (Aquaman, Wrath of the Titans) has been hired to pen a spin-off of the demonic nun character titled, appropriately,
'The Nun'
.
This follows in the footsteps of the previous spin-off Annabelle, which while not quite as critically or financially successful as The Conjuring, earned quite enough ($256 million worldwide) to warrant an Annabelle 2, which will be directed by David F. Sandberg (Lights Out) and open on May 19, 2017. Series caretakers James Wan and Peter Safran will produce The Nun, which was apparently a character added in last-minute reshoots just this past March. The main villain was originally a horned demon who was cut from the film.
Last edited:
1

1