Super Moderator
Super Moderator
Premium Supporter
Greetings! I'm sure everyone is as thrilled about the next Thor movie, Thor: Love and Thunder as we are. Even with the recent news that the release date is being pushed back a bit, we are still all kinds of excited and we hope our newest upcoming release holds you over in the meantime. We are pleased to feature Thor & The Mighty Thor Limited Edition posters by UK based graphic designer and digital illustrator,
Doaly
! These two "Mighty" 24x36 inch Screen Prints came out just beautifully and although amazing in their own right, look even better together, check 'em out!
Thor & The Mighty Thor by Doaly Goes On Sale Thursday, April 30th @ 1 PM ET in the GMA Shop!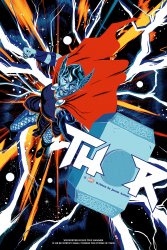 Thor by Doaly
24" x 36" Screen Print
Edition of 100
Printed by VG Kids
$45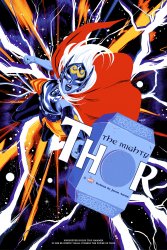 The Mighty Thor by Doaly
24" x 36" Screen Print
Edition of 100
Printed by VG Kids
$45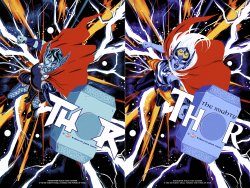 Thor & The Mighty Thor Matching Number Set by Doaly
24" x 36" Screen Print
Edition of 100
Printed by VG Kids
$80