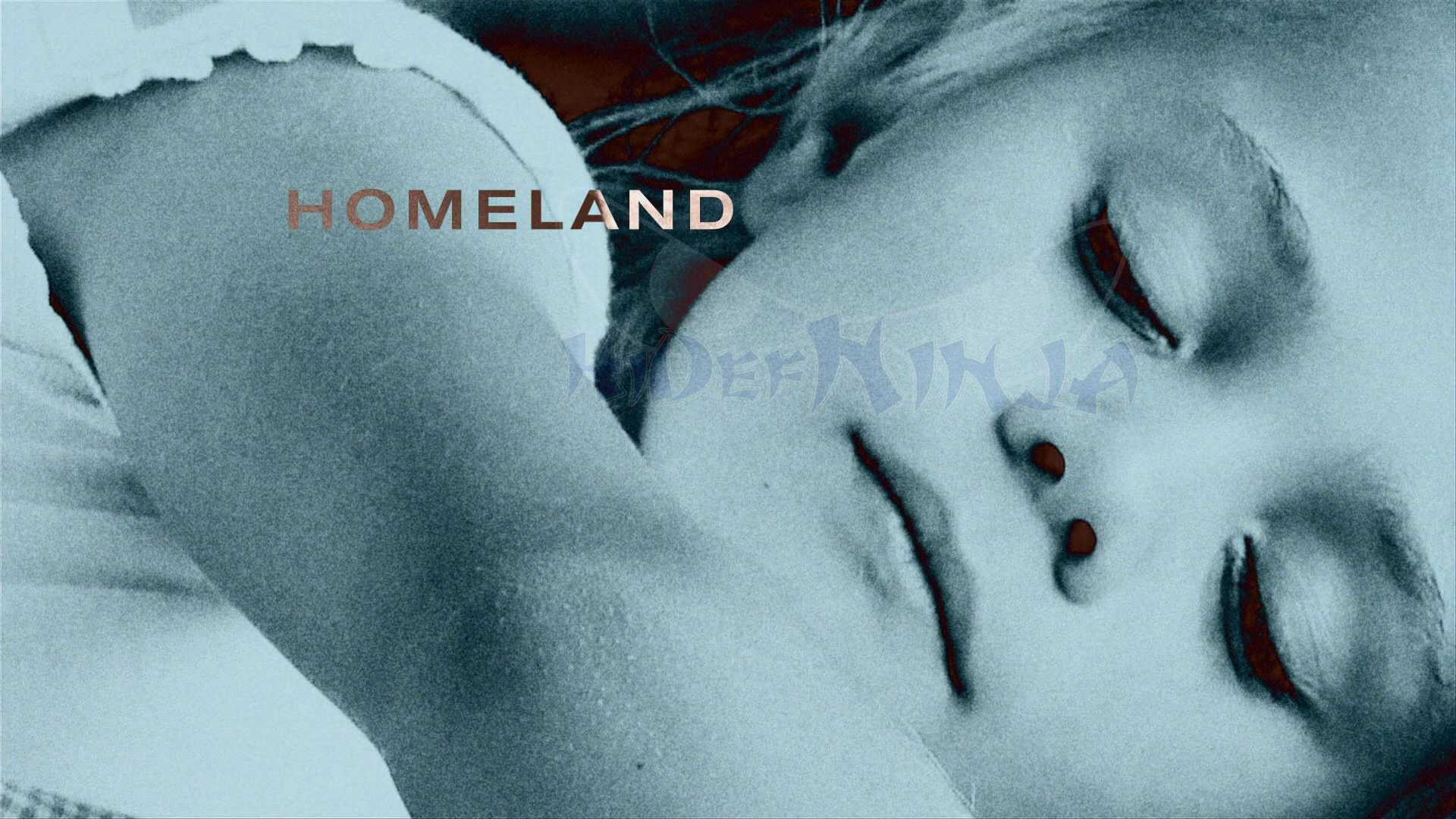 The entertaining Homeland: The Complete Second Season looks and sounds amazing.  But is that enough to purchase it?
As a person who's enjoyed the creative period of post-9/11 fear-at-home dramas, I never seem to grow tired of them.  Television series like Strike Back and Person of Interest and over a dozen quality movies have convinced me that good stories on this subject abound.  The best seem to alter reality just enough to keep them believable, while adding exceptional talent and a deep creative team behind the scenes to tell their stories.  Homeland soon joined that cadre of memorable series, telling the story of a fictional CIA agent in search of a terrorist disguised as a war hero.  Slickly produced and sporting the now-required gritty look, the show took top honors at the 2012 Emmys, taking its lead among a genre that suddenly had gained street cred.  The Complete Second Season arrives onto Blu-ray this month, sporting terrific sound and video.  But should its high price and lack of supplements dissuade you from purchasing it?
After an amazing first season, a repeat performance seemed beyond the reach of the creative folks at Showtime.  That first year was amazing, with everything seeming to fall into place, even though it took all 12 episodes before audiences would know the truth.  Along the way, we would witness a careful dance to the finish line, finally learning whether former POW Nicholas Brody (Damien Lewis) was in fact an Al-Qaeda terrorist, and if CIA Agent Carrie Mathison (Claire Danes) would put all the pieces together before going insane.  The journey was intense but richly rewarding, with Mathison's explosive and unpredictable personality providing for some of the best television in recent memory.  How could Season Two compare?
The answer is, it doesn't: fraught with a long build up, and missing those great 'Mathison Moments,' believability was also stretched too far for my tastes.  It would be easy for me to relate these shortcomings, but instead I encourage you to witness them for yourself.  Much of the series is still very good, with the acting stellar from leads Danes, Mandy Patinkin, and Lewis.  It's also got every bit of the grit and intrigue of Season One, settling in for a season finale that you won't see coming (or prefer in my case).  Perhaps my concerns center around sophomore seasons in general, many of which take too long to get going before finally picking up where the previous finale ended.  Season Two just didn't capture the magic for me, and actually got dangerously close to soap opera status with a particular storyline.  Ultimately, there just wasn't enough action for me, a fact which I love about Strike Back.  But I also love me some good intrigue ala Tinker, Tailor, Soldier, Spy.
It would be a major surprise to see Season Two rewarded at this year's Emmys, but Homeland still entertains with a great cast and solid direction.  In those ways, count it as a success.
Homeland is presented in an MPEG-4/AVC transfer that is just as good – and perhaps better – than its Season One counterpart.  Displayed at 1.78:1, the print is clean but features a terrific grain that adds another layer to the show.  One of its strongest parts lies in the slightly washed-out color scheme, particularly in the sterile office buildings of the CIA.  Some desert scenes utilize a deeper pattern, but it never becomes too much to take in.  Detail is nearly perfect, with stripes on suits and peeling paint easily discernible.  Hair, blood, and sweat look natural, while blacks and shadows do a nice job of complimenting one another.  There were only a few scenes where I noticed crush, but it was slight and never ruined the picture.   I don't blame this on 20th Century Fox, as this appears to be a directorial decision and not a transfer mishap.  Overall, this is an excellent presentation that could be the best transfer from television since Falling Skies.  Either way, Fox has actually improved upon Season One, demonstrating that it does make an effort to improve its products.  The results are nearly perfect.
Homeland explodes with a nice DTS-HD Master Audio 5.1 package that gets the job done in both loud and quiet scenes.  For a show like this, dialogue is the name of the game, and Fox has made sure that dark-corner meetings and whispered dialogue get the same treatment as the few large action pieces scattered throughout Season Two.  The impressive part is just how often one notices the surround at play, from office and street chatter to more natural environmentals.   It's a welcomed addition, as is their attention to those action scenes.  When they occur, the LFE comes out to play in an aggressive manner, pulsing and thundering its way with booming explosions and thumping gunfire.  Finally, there's just a hint of movement between the left and right speakers, which again wasn't necessary but definitely welcomed.  Again, congratulations to Fox for making this a priority to us audiophiles.
The one place where Homeland suffers (and it's mighty) is in its paltry amount of supplements few of which are memorable.  Unlike Season One, which featured commentary tracks for the pilot and a 30-minute documentary, Season Two settles on the bare minimum, which are listed below and all presented in HD:
Disc One
Deleted Scenes (1:12): Nothing eye-popping or revealing here.
Returning to the Homeland: Filming in Israel (7:52): A good featurette focusing on the how the creative team used locations in Israel for the Beirutarc at the beginning of the season.
Disc Two
Deleted Scenes (1:29): Aain, nothing special.
Disc Three
The Border – A Prologue to Season Three (1:40):  A short that highlights Brody's military training.
A Super 8 Film Diary by Damian Lewis (11:05): Lewis narrates what are basically home movies to the audience.
Deleted Scenes (2:28)
The Choice – The Making of the Season Finale (15:41):  The only really good supplement of the collection discusses why the finale took such a measurable shift from what fans had expected.
At presstime, Season Two was offered at an astoundingly high $39.98 – how Showtime can justify that price for only 12 episodes is beyond me, and that's the Amazon 'lowest price available,' not its MSRP.  I had the same choking reaction when I saw Person of Interest and other titles offered at that price or higher.  But in those cases, its per-disc price (which included a complete set of DVD's) was much more acceptable.  How Showtime thinks that double-charging audiences works for them strains credibility and understanding.  Season One reached a much-better $19.99 around the holidays, so one can only hope that Season Two will follow suit.
The three 50GB-disc-each set comes with nice interior artwork and an attractive slipcase, along with plot summaries.  We were unable to find any special editions of the release.
The well-acted and engrossing Homeland: The Complete Second Season looks and sounds amazing, but its high price and lack of quality supplements makes it difficult to award a must-buy stamp.  Its soap-opera subplots and unsatisfying ending could plague it for Season Three, but the acting and gritty look is still solid.  You're encouraged to wait until it approaches the $19.99 level which Season One reached during the holidays.  But at that point, you have to get in to it.  Homeland deserves every bit of credit it receives, and should (eventually) occupy a space on your Blu-ray shelf.
Discuss this review with fellow HDN fans on Facebook. On Twitter, follow us at @HidefNinja, and follow author Matt Cummings at @mfc90125.