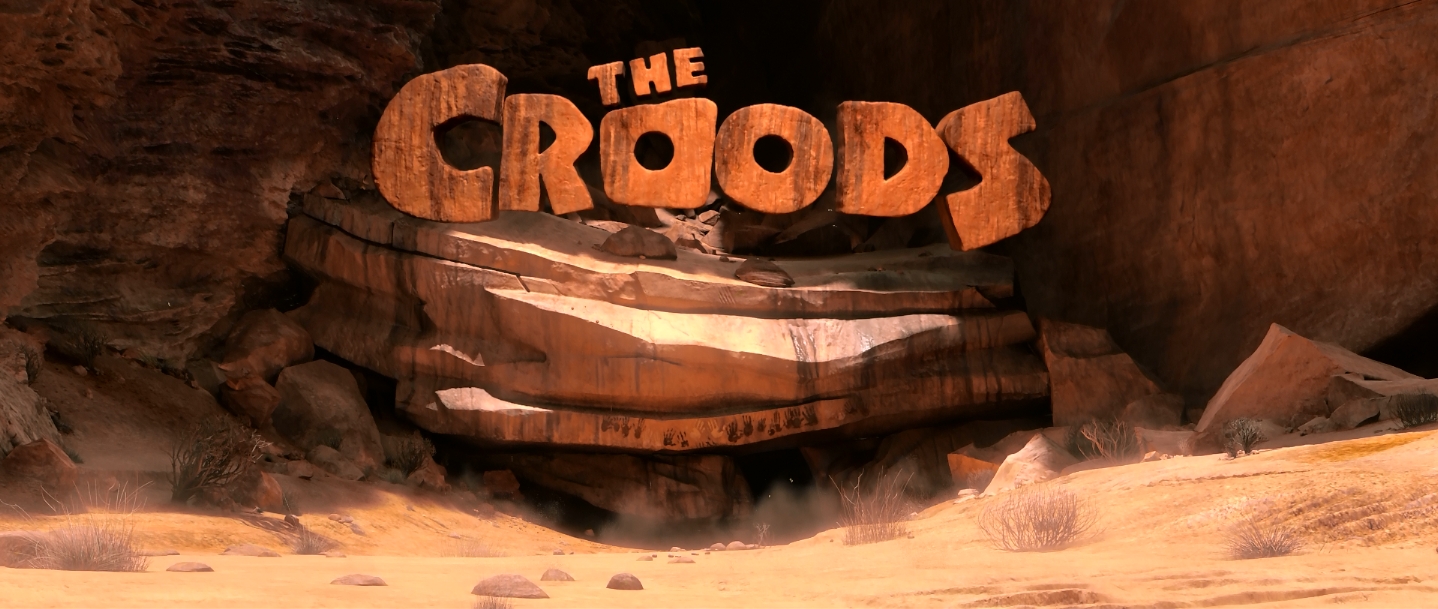 Eep and her family, The Croods, are cavemen trying to survive as a family. She lives with her father Grug, mother Ugga, her sister Sandy, her brother Thunk, and her Gran. They've made it this far because of her father's strict rules about being outside, never try anything new and you don't leave the cave alone. After a devastating earthquake, they have to abandon their home and along the way they meet a nomad cave-boy named Guy. He tells them that the whole world is changing for the worse and he can take them to a safe place.
Animation vets Kirk DeMicco and Chris Sanders directed the movie with a well executed concept and an excellent cast of characters. Nicolas Cage has definitely found his calling doing animation. His over-acting translates perfectly in to the expressions and emotions when he plays Grug. It's good to see him in a suitable role for him with something a little different. Also, Emma Stone is a natural at voice acting and narration. She's had a little experience in some other films. She also does a great job with Eep due to her ability to dive in to the moody teenage tantrums and whining. She's a versatile actress and I'm sure she'll be going places.
Cast
Nicolas Cage as Grug
Emma Stone as Eep
Ryan Reynolds as Guy
Catherine Keener as Ugga
Clark Duke as Thunk
Cloris Leachman as Gran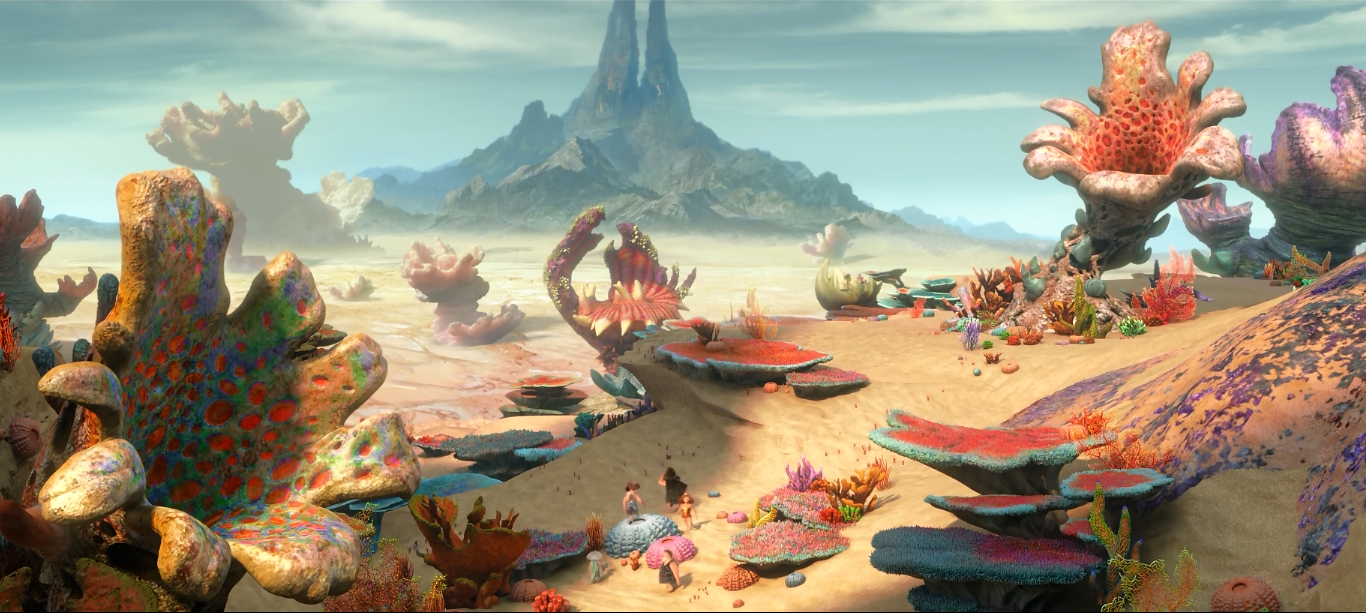 The beautiful transfer on The Croods is in spectacular 1080p AVC. The movie starts out in a dusty, baron canyon until they reach the open world outside. There are the some of the most spectacular colors I've ever seen onscreen since Avatar. The world is so brilliant and bold that it practically comes off of the screen. The skin tones are very warm and natural because the studio made the effort for each person to have similarities to the actor. The blacks are inky and there is no crushing that I can see. I'm highly impressed and it's good to see the studios making quality releases.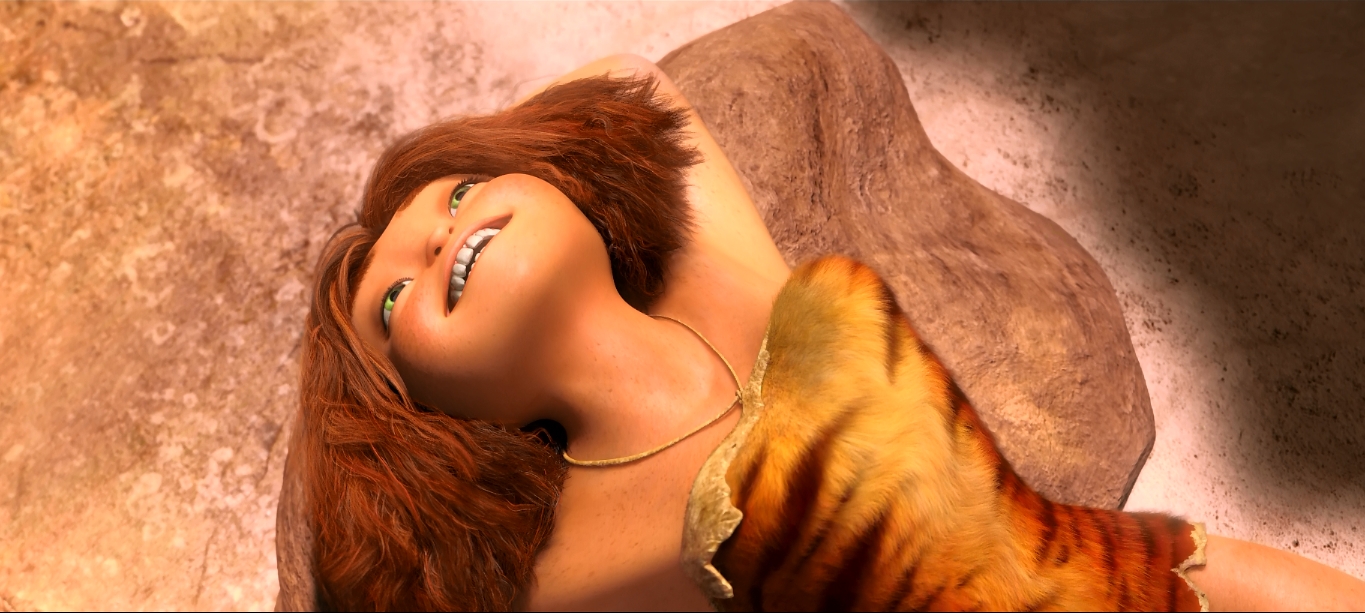 The score has these melodic tones that sound amazing and the audio track is a DTS-HD MA 7.1 mix. The sound is extraordinary in using the home theater with a variety of effects. Because of some of the animals that I mentioned, the audio was tweaked to mix the animals sounds to make new ones. The highs are crisp and clear and the sounds move smoothly across the theater. This is consistent throughout the movie and you become immersed in the sound. The LFEs are very impressive but no better example is when the earthquake happens. This scene combines the highs, thunderous LFEs, and seamless cross channel movement. This is a successful and excellent quality audio mix.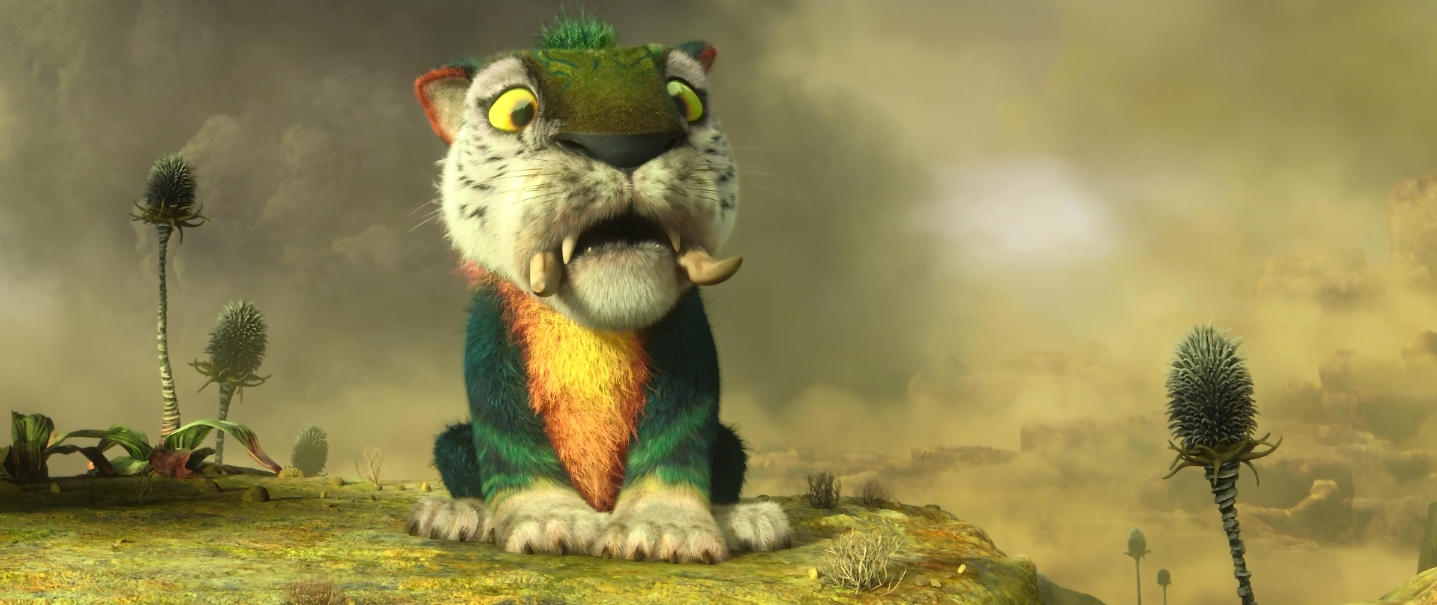 The extras are tailored for children but there is a lot to do. Most of them are interactive extras aside from the deleted scenes.
Supplements
-The Croodaceous Creatures of The Croods- this extra is an activity that you select an animal from the movie and you will be shown cave drawling cartoon of the beast's characteristics.
-Belt's cave drawings- these are the drawings from Belt, Guy's sidekick.
-Croods' Cuts: Lost Scenes- The extra has a few deleted scenes that didn't make it in to the film.
-Be an artist: draw creatures from The Croods
Edition Ratings
Rated PG
Disc Details
Two-disc set with 1 BD and 1 DVD
UltraViolet digital copy included
iTunes digital copy included
Video Resolution
1080p MPEG-4 AVC
Audio
English DTS-HD Master Audio 7.1
English Dolby Digital 5.1
French (Canada) Dolby Digital 5.1
Spanish Dolby Digital 5.1
Subtitles
English SDH
French
Spanish
Playback
Region A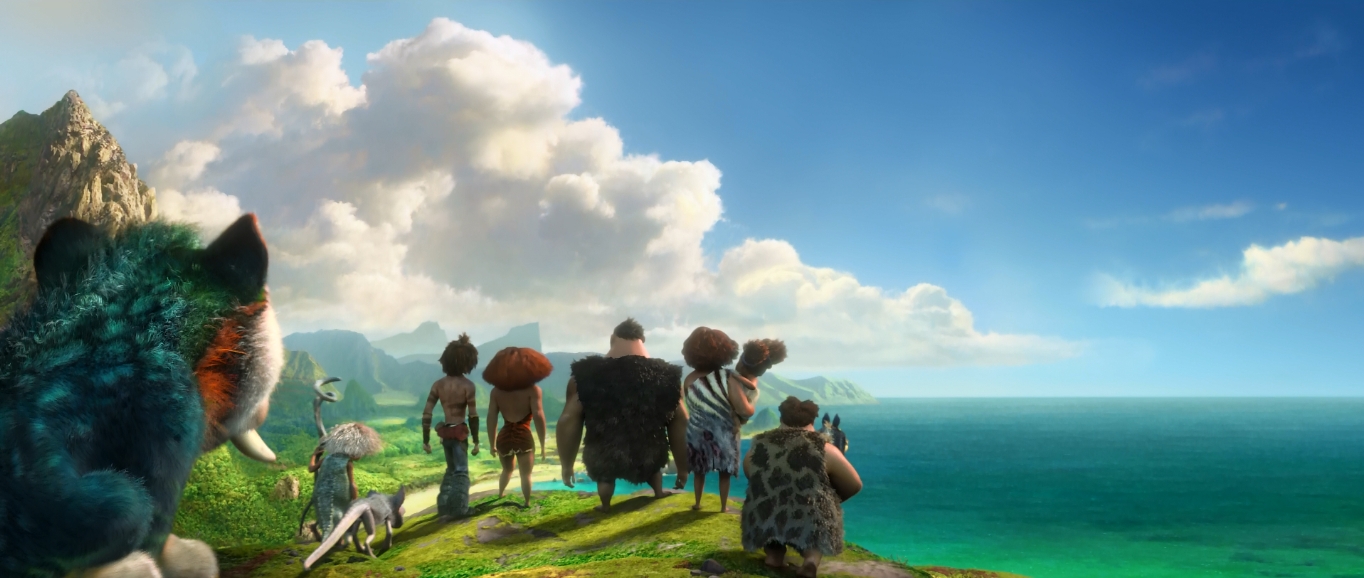 I really feel that DreamWorks teaming up with Fox studios to make this movie was an excellent idea. CGI animated movies have come a long way in the last decade and these are two studios that have paved the way. Filmmakers have been able to accomplish fleshier skin tones, gorgeous coloring, and even the characters moving feel a lot more natural. In my opinion, The Croods is a really good movie all around and it's made for the whole family. The release itself has an exquisite video transfer and a roaring audio mix. Like I said the extras are made for children and have some activities that'll keep them busy. I would easily recommend this blu-ray to buy; it belongs on any collector's shelf.