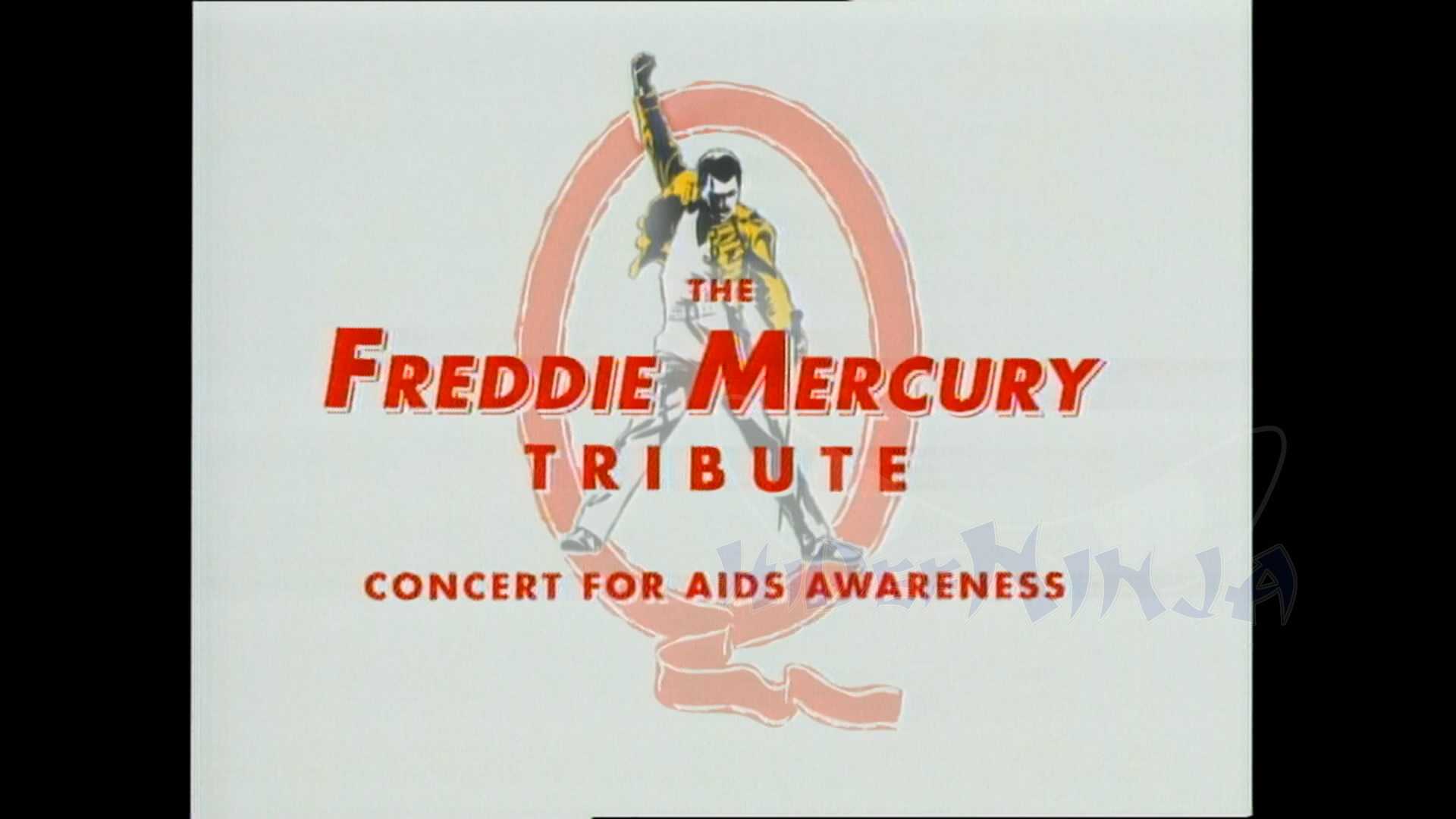 Being born in 1985, I obviously missed out everything that made Queen the band they were throughout the 70's and 80's. Thankfully, I grew up with a set of rock loving parents, and their desire to play loud music and dance around the living room with yours truly (I was little, ok?) – made for a very early introduction to rock music and an enormous variety of bands within that genre. In fact, one of the earliest music related memories I have goes back to when I was 7 or 8 years old. I woke up to a loud banging coming from the living room, so I ran down the stairs to find my parents and a few of their friends freaking out to Queen's hit song "I Want To Break Free". Naturally, I joined in on the craziness and had a great time. Along with Bob Dylan, The Band, Dire Straits, Pink Floyd and a ridiculous number of other bands, Queen is largely responsible for my early and passionate love for music. This is something I will always be able to hang on to. This is my personal connection to this legendary band, in spite of being entirely too young to have actually experienced them in their day. Thank God for records, mixtapes, Cds, VHS, DVDs and whatever else we have had over the years, to make sure this music was properly immortalized to live on to new generations, and remind us of how great music used to be.
April 20th, 1992. Almost a year after Farrokh Bulsara (the man who adopted the stage name "Freddie Mercury") passes away. The Wembley Stadium in London opened its gates to a massive crowd of 72.000 people. According to some research I did, (again, I'm only a youngin') all 72.000 tickets sold out in a matter of 3 hours! On top of that, the concert was broadcast live on TV and radio stations in 76 countries with an audience of up to one billion people all together. Needless to say, the people who attended the actual concert or caught it on TV or radio were there for music and a good time – but most of all, they were there to pay tribute to their beloved Freddie Mercury.
The concert opened with a short presentation from each of Queen's 3 remaining members, and quickly leads in to Metallica's opening act, followed by the first "montage" of segments taken out of Freddie's life as a man and a true rock star. The entire concert followed this live performance-to-montage-to-live performance formula to give the crew sufficient time to change the stage in accordance with the next band to come up there. This worked really well, as it gave the crowd a chance to wind down and focus on calmer, yet significant and often emotional moments before moving on to the next band in the line-up.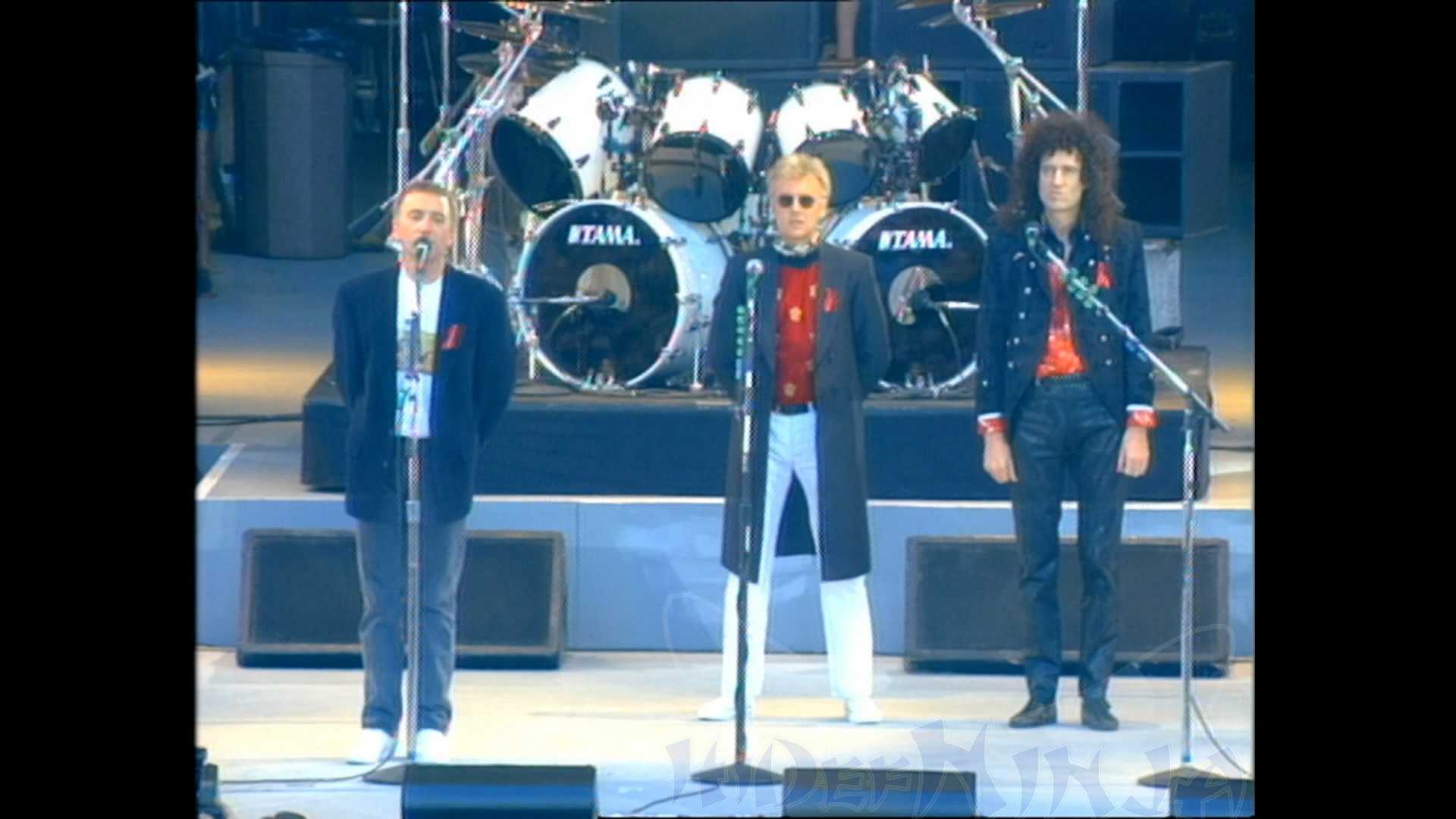 The "Opening Acts" featured on the Freddie Mercury Tribute Concert Blu-ray consist of the following bands and artists.
Metallica – "Enter Sandman", "Sad But True" and "Nothing Else Matters"
Extreme – "Queen Medley"
Def Leppard – "Now I'm Here" with Queen's Brian May
Bob Geldof – "Too Late God"
Guns & Roses – "Paradise City" and "Knocking on Heaven's Door"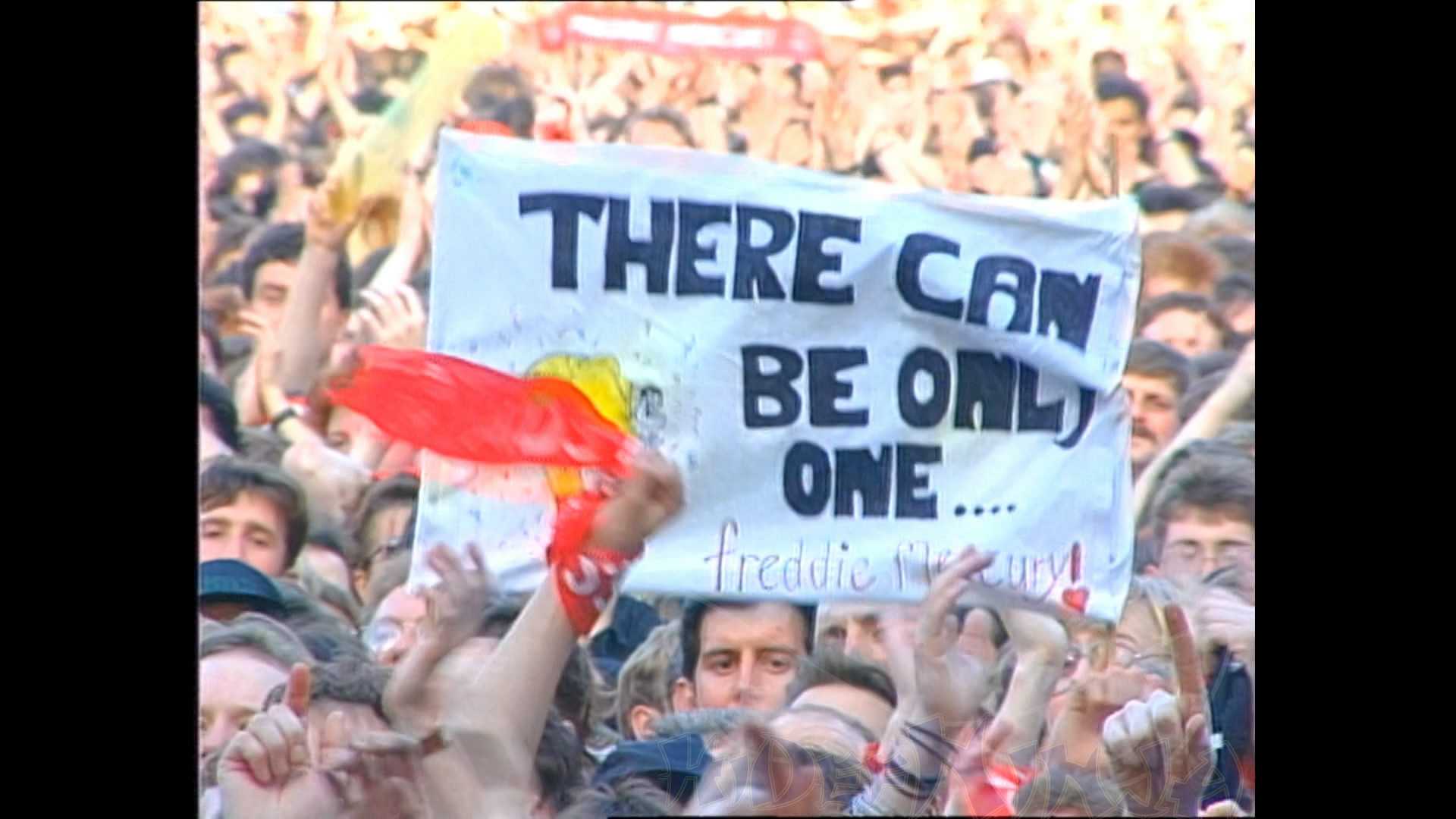 For the main show, the following bands and artists joined Brian May, John Deacon and Roger Taylor on stage.
Joe Elliot & Slash – "Tie Your Mother Down"
Roger Daltrey & Tony Iommi – "I Want It All"
Zucchero – "Las Palabras de Amor"
Gary Cherone & Tony Iommi – "Hammer To Fall"
James Hetfield & Tony Iommi – "Stone Cold Crazy"
Robert Plant – "Crazy Little Thing Called Love"
Brian May & Spike Edney – "Too Much Love Will Kill You"
Paul Young – "Radio Ga Ga"
Seal – "Who Wants To Live Forever"
Lisa Stansfield – "I Want To Break Free"
Under Pressure – "David Bowie & Annie Lennox"
Ian Hunter, David Bowie, Joe Elliot, Phil Collen & Mick Ronson – "All The Young Dudes"
David Bowie & Mick Ronson – "Heroes"
George Michael – "39"
George Michael & Lisa Stansfield – "These Are The Days of Our Lives"
George Michael – "Somebody To Love"
Bohemian Rhapsody – "Elton John & Axl Rose"
Elton John & Tony Iommi – "The Show Must Go On"
Axl Rose – "We Will Rock You"
Liza Minelli & Ensemble Cast – "We Are The Champions"
Clearly, the concert featured an impressive line-up of influential and highly successful bands and artists. Throughout the show it is very obvious that these people gave it their all, in honor of Freddie Mercury and his works with Queen as well as him as a person. They are covering Queen's songs, yet they manage to keep the very essence of what made these songs great, while driving them on their own individual musical strengths. The music reaches out and connects with the audience in a familiar but not too familiar fashion, and I do believe this is exactly what Freddie wanted his music to do, right from the get go.
Given the fact that this is an "SD Blu-ray" the picture quality isn't what one would hope for in regards to watching this legendary show in your own home. However, the upscaled SD video doesn't look all that bad. It is framed in a Pillar-Boxed 4:3 format which looks surprisingly natural. Granted, colors seem a little washed and wide open shots of the crowd loses the majority of its detail but the close up shots of the artists and their instruments look good enough to make the overall visual experience of the concert an enjoyable one.
Two audio tracks are provided with this release. One is 48/16 LPCM Stereo, which sounds the way stereo should, but unfortunately loses a lot of its lows and highs. I also found dialogue to be more difficult to understand on this track, so I decided to play the same parts of the disc while using the other 48/16 DTS-HD 5.1 track, which is clearly the better one. Dialogue is still a little quiet but it is a lot more crisp and easier to understand. Individual instruments (guitars in particular) retain their highs and don't seem to blend in to each other as much as they do on the LPCM Stereo track. Drums also stand out on this second track, for they sound tight and punchy and rarely too "boomy". This audio track is most definitely the strongest aspect of this release, and that is what matters. As much as I like a good video transfer, the audio quality on a music Blu-ray is really the most important thing. Eagle Vision did a great job bringing out the original mix of the concert, and this makes for an effective and entertaining aural experience.
In terms of supplements, there is plenty to be found on this release. We get an extensive "10th Anniversary" documentary, which is presented by Roger Taylor. It's a documentary on the concert itself, on Freddie and aids awareness. There is a lot of great stuff here, for a number of artists say their part and it shows just how motivated these men and women were to come out and support the legacy Freddie left behind.
There are 3 "behind the scenes" rehearsals where we see David Bowie & Annie Lennox rehearsing "Under Pressure", George Michael and Lisa Stansfield rehearsing "These Are The Days of Our Lives" and George Michael by himself, rehearsing "Somebody To Love".
We also get two photo galleries, one titled "professional" photos and the other titled "Fan Photos". Both of these galleries are presented in a slide-show format and feature some terrific shots of all the people involved in bringing this concert to life, as well as the fans who were there.
Last, but not least. There is an information piece on The Mercury Phoenix Trust, which enlightens us on what the charity organization stands for. It's a good read, on an important subject. It's a small but significant supplement to be included on this disc.
Freddie Mercury and Queen were, are and will always be widely regarded as two of music history's most significant names. Freddie was a kind and humble man with incredible talent and showmanship which he never allowed to affect who he was as a person. The massive amount of people who attended the live broadcast of this tribute concert only goes to show just how beloved this man really was. If you were there, that day in 1992 and have kept on updating media formats to be able to re-watch the concert, I urge you to get this Blu-ray release. If you weren't there, but you love Queen (or even classic rock in general) and want to attend this historical show, you now have the chance to do so. I do not foresee The Freddie Mercury Tribute Concert ever looking or sounding any better than it does here, unless the whole thing is remastered entirely. Courtesy of Eagle Rock Entertainment, the concert will be released on Blu-ray & DVD on October 22nd.