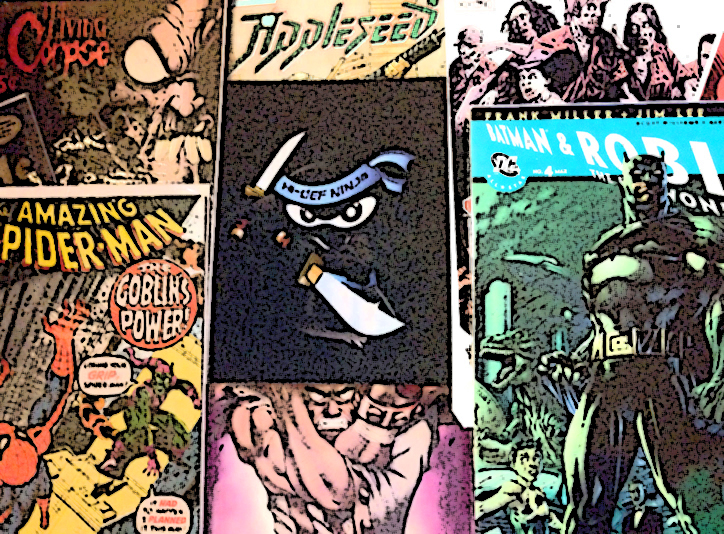 This Week in Comics!
This week I was also on the Captian Blue Hen Comics Podcast "From The Booth…" promoting HDN, check it out here
The list includes the different variant covers and Graphic Novels/Trade Paper Backs (TPB), Hardcovers (HC), and Softcovers (SC). Let us know if there is a title we missed, enjoy!
note:
This is a release guide and availability may vary by retailer so check with your local shop for more accurate pricing.


Star Wars Art Concept HC
-Limited Slip-case Edition
AC COMICS
Men Of Mystery #91
AMP! COMICS FOR KIDS
Big Nate I Can't Take It TPB
ANOMALY PRODUCTIONS
Shifter Volume 1 HC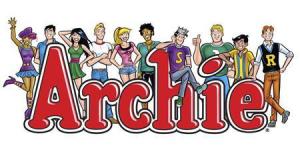 Archie And Friends Double Digest #32
Archie The Married Life Volume 4 TPB
Betty And Veronica #268
-Dan Parent Regular Cover
-Stephanie Buscema Storybook Variant Cover
Betty And Veronica Friends Double Digest #236
Betty And Veronica's Princess Storybook TPB
Mega Man #30
-Capcom Variant Cover
-Patrick Spaziante Regular Cover
Sonic Universe #57
-Dawn Best Titanic Variant Cover
-Tracy Yardley Regular Cover
World Of Archie Double Digest #33
ASPEN COMICS
All New Executive Assistant Iris #2
-Cover A Pasquale Qualano
-Cover B Francis Manapul
-Cover C J. Scott Campbell
Shrugged Volume 2 #4 (Of 6)
-Cover A Jonathan Marks
-Cover B Jonathan Marks
-Cover C Jonathan Marks
-Cover D Jonathan Marks
BBC BOOKS
Doctor Who Summer Falls And Other Stories SC


Futurama Comics #69
BOOK PALACE
Illustrators Magazine #4

Aliens Vs Parker #4 (Of 4)
-Cover A Jeff Stokely
Bravest Warriors #13
-Cover A Tyson Hesse
-Cover B Kory Bing
-Cover C Ian McGinty
-Cover D Jongmee Kim
Fanboys Vs Zombies #19
-Cover A Jerry Gaylord
Grace Randolph's Supurbia #12
-Cover A Russell Dauterman
CINEBOOK
Antares Volume 3 Episode 3 TPB
Blake And Mortimer Volume 15 The Secret Of The Swordfish Part 1
Largo Winch Volume 7 Golden Gate
Lucky Luke Volume 37 Fingers TPB
Thorgal Volume 11 The Invisible Fortress
Valerian Volume 4 Welcome To Alflolol
COMIC SHOP NEWS
Comic Shop News #1375
COMIX BURO
Sketchbook Dean Yeagle Volume 2 TPB
CRYPTOZOIC ENTERTAINMENT
Lookouts Riddle Volume 1 #6


Answer TPB
Conan And The People Of The Black Circle #1 (Of 4)
Dark Horse Presents #29
Game Of Thrones Iron Throne Lunchbox
Game Of Thrones Lunch Box
Hellboy The Midnight Circus HC
Kiss Me Satan #2 (Of 5)
Marvel Classic Character X-Men #1 Cyclops
Mass Effect Foundation #4
Massive #16
Mind MGMT #16
Star Wars Legacy II #8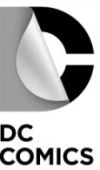 Absolute Joker Luthor HC
Adventures Of Superman #6
All-Star Western #24
Aquaman #24
-Paul Pelletier & Sean Parsons Black & White Variant Cover
-Paul Pelletier & Sean Parsons Regular Cover
Arrow #12
Batgirl Volume 2 Knightfall Descends TPB
Batgirl Volume 3 Death Of The Family HC
Batman The Dark Knight #24
-Alex Maleev Black & White Variant Cover
-Alex Maleev Regular Cover
Beware The Batman #1
-Animation Art Variant Cover
-Luciano Vecchio Regular Cover
Catwoman #24
DC Universe Vs The Masters Of The Universe #2 (Of 6)
Fables Encyclopedia Deluxe Edition HC
Flash #24
-Francis Manapul Black & White Variant Cover
-Francis Manapul Regular Cover), $2.99
Fraction TPC
-New Edition
Green Team Teen Trillionaires #5
Injustice Gods Among Us #10
-DC Collectibles Photo Variant Cover
-Mico Suayan Regular Cover
Justice League #24
-Aaron Kuder Variant Cover), AR
-Ivan Reis & Joe Prado Black & White Variant Cover
-Ivan Reis & Joe Prado Combo Pack Cover
-Ivan Reis & Joe Prado Regular Cover
Justice League Dark #24
-Mikel Janin Black & White Variant Cover
-Mikel Janin Regular Cover
Larfleeze #4
MAD Magazine #524
Red Lanterns #24
-Stephen Segovia Black & White Variant Cover
-Stephen Segovia Regular Cover
Suicide Squad Volume 3 Death Is For Suckers TPB
Superman #24
-Eddy Barrows & Eber Ferreira Black & White Variant Cover
-Eddy Barrows & Eber Ferreira Regular Cover
Talon #12
Teen Titans #24
-Eddy Barrows & Eber Ferreira Regular Cover
-Ethan Van Sciver Variant Cover
Tom Strong And The Planet Of Peril #4 (Of 6)
Unwritten #54
Vertigo Essentials The Sandman #1
DC Collectibles
Ame-Comi Steampunk Batgirl PVC Figure- $59.99
Batman Arkham Asylum Bane Vs Batman Action Figure 2-Pack
Batman Vs Killer Croc Statue (2nd Edition)
DC Comics Cover Girls Batwoman Statue- $99.95
DC Comics The New 52 Pandora Action Figure- $24.95
DK PUBLISHING
Capcom 30th Anniversary Character Encyclopedia HC
Frozen The Essential Guide HC


Army Of Darkness Reanimator
-One Shot: Randy Valiente Regular Cover
Garth Ennis' Erf HC
Green Hornet Legacy #42
-Phil Hester Regular Cover
Grimm #2
-Midtown Comics Exclusive Cover
Pathfinder #10
Carlos Gomez Black & White Variant Cover
-Carlos Gomez Regular Cover
-Jorge Fares Regular Cover
-Jorge Fares Virgin Variant Cover
Spider #15
-Colton Worley Regular Cover
Uncanny #4
-Dan Panosian Subscription Variant Cover
-Sean Phillips Regular Cover
Vampirella #35
-Cover A Fabiano Neves
-Cover B Lucio Parrillo
Vampirella Halloween Special 2013
-Joe Jusko Regular Cover
Vampirella Southern Gothic #3 (Of 5)
-Johnny Desjardins Regular Cover
-Photo Subscription Variant Cover
EAGLEMOSS PUBLICATIONS
DC Batman Automobilia Figurine Collection Magazine #18
-Batman The Animated Series
DC Batman Automobilia Figurine Collection Magazine #19
-Detective Comics #371
DC Superhero Chess Figurine Collection Magazine #43
-Green Arrow White Pawn
DC Superhero Chess Figurine Collection Magazine #44
-Bizarro Black Pawn
HAPPY MEDIUM PRESS
Steampunk Modeller Volume 3 SC
HIGH SPEED PRODUCTIONS
Juxtapoz #154
-November 2013
HYPERION BOOKS
Percy Jackson And The Olympians Volume 3 The Titan's Curse HC


Crow Curare #3 (Of 3)
-Cover A James O'Barr
Doctor Who #14
-Cover A Mark Buckingham
-Cover RI Kelly Yates
-Cover SUB Photo
Doctor Who Omnibus Volume 2 TPB
Fever Ridge A Tale Of MacArthur's Jungle War #4 (Of 8)
-Cover A Nick Runge
-Cover RI Stephen Mooney
G.I. JOE America's Elite Disavowed Volume 1 TPB
Haunted Horror #7
-Cover A Lee Elias
Judge Dredd #12
-Cover A Nelson Daniel
-Cover RI Andrew Currie
Judge Dredd Year One TPB
My Little Pony Pony Tales Volume 1 TPB
Other Dead #2 (Of 5)
-Cover A Qing Ping Mui
-Cover RI Samwise Didier
-Cover SUB Kevin Eastman & David Millgate
Powerpuff Girls Classics Volume 1 Power Party TPB
Rocketeer The Spirit Pulp Friction #2 (Of 4)
-Cover A Paul Smith
-Cover SUB Darwyn Cooke & J. Bone
Samurai Jack #1 (Of 5)
-Cover A Andy Suriano
-Cover RI Rob Guillory
-Cover SUB Genndy Tartakovsky
Star Trek #26
-Cover A Erfan Fajar
-Cover RI Erfan Fajar
-Cover SUB Photo
Star Trek The Next Generation Doctor Who Assimilation2 The Complete Series HC
T.H.U.N.D.E.R. Agents #3
-Cover A Phil Hester & Eric Gapstur
-Cover SUB Loston Wallace), $3.99
Teenage Mutant Ninja Turtles New Animated Adventures #4
-Cover A Dario Brizuela
-Cover RI Adam Archer
Teenage Mutant Ninja Turtles Volume 6 City Fall Part 1 TPB
Transformers Last Stand Of The Wreckers HC
-Red Label Edition
Transformers Regeneration One #95
-Cover A Andrew Wildman
-Cover B Guido Guidi
-Cover RI Geoff Senior
True Blood Volume 6 Here We Go Again HC
Vitriol The Hunter TPB
X-Files Season 10 #1
-4th Printing Variant Cover
X-Files Season 10 #2
-4th Printing Variant Cover
-2nd Printing Variant Cover
Zombie War #1 (Of 2)
-Cover A Kevin Eastman & Eric Talbot
-Cover SUB Kevin Eastman


Bounce #6
Bushido #4 (Of 5)
Clone #11
Cowboy Ninja Viking Deluxe Edition HC
Dream Merchant #1 (Of 6)
-Nathan Edmondson Signed Edition
Great Pacific #11
Pretty Deadly #1
Rat Queens #1
-Roc Upchurch 2nd Printing Variant Cover
-Cover A Roc Upchurch
-Cover B Roc Upchurch
Satellite Sam #4, $3.50
Sex Criminals #1
-2nd Printing Variant Cover
Sex Criminals #2
Velvet #1, $3.50
Walking Dead 100 Project HC
-Limited Edition
Zero #1
-2nd Printing Variant Cover
IMPACT
Mastering Manga 2 Level Up With Mark Crilley SC
LITTLE BROWN BOOKS FOR YOUNG READERS
All The Wrong Questions Volume 2 When Did You See Her Last HC
Rags And Bones New Twists On Timeless Tales HC
MARRS MEDIA
Rue Morgue Magazine #138

All-New X-Men #16
-David Lopez 2nd Printing Variant Cover
Daredevil #32
-Chris Samnee Regular Cover
-Luke Ross Thor Battle Variant Cover
Indestructible Hulk #14
-Leonel Castellani LEGO Sketch Variant Cover
-Leonel Castellani LEGO Variant Cover
-Mike Del Mundo Time Travel Variant Cover
-Mukesh Singh Regular Cover
Infinity Heist #2 (Of 4)
Infinity The Hunt #3 (Of 4)
Iron Man #17
-Greg Land & David Marquez Classified Baby Variant Cover
-Leonel Castellani LEGO Sketch Variant Cover
-Leonel Castellani LEGO Variant Cover
-Paul Renaud Regular Cover
Iron Man #9
-Greg Land Signed Edition
Journey Into Mystery Featuring Sif Volume 2 Seeds Of Destruction TPB
Kick-Ass 3 #1 (Of 8)
Marvel Masterworks Sgt. Fury Volume 1 TPB
Marvel Masterworks Sgt. Fury Volume 1 TPB
-Direct Market Variant Edition Volume 58
Marvel Now What #1
Nova #9
Savage Wolverine #10
Secret Avengers #10
-Leonel Castellani LEGO Sketch Variant Cover
-Leonel Castellani LEGO Variant Cover
-Nic Klein Regular Cover
Spider-Man Life In The Mad Dog Ward TPB
Superior Carnage #4 (Of 5)
Superior Spider-Man Team-Up #5
Thor Epic Collection War Of The Pantheons TPB
Thunderbolts #17
Ultimate Comics Spider-Man #28
Uncanny Avengers #13
Uncanny Avengers Volume 2 The Apocalypse Twins HC
-Premiere Edition
Venom #42
Wolverine And The X-Men #37
-Ed McGuinness Regular Cover
-Kris Anka Variant Cover
X-Men #5
-Phil Noto 2nd Printing Variant Cover
X-Men X-Corps TPB
Young Avengers #11
-Jamie McKelvie Regular Cover
-Mike Deodato Thor Battle Variant Cover
NBM
Betty Blues HC
ONI PRESS
Wasteland #49
Wasteland Apocalyptic Edition Volume 3 HC
PAPERCUTZ
Dance Class Volume 6 A Merry Olde Christmas HC
Papercutz Slices Volume 5 The Farting Dead HC
PS ARTBOOKS
American Comics Group Collected Works Forbidden Worlds Volume 4 HC
Harvey Horrors Collected Works Tomb Of Terror Volume 3 HC
Pre-Code Classics Weird Mysteries Volume 1 HC
Roy Thomas Presents Captain Video Volume 1 HC
-Slip-case Edition
RENEGADE ARTS ENTERTAINMENT
Department Of Monsterology #1 (Of 4)
SANCTUM PRODUCTONS
Avenger Double Novel Volume 11 SC
Doc Savage Double Novel Volume 69 SC
Shadow Double Novel Volume 77 SC
SHH PRODUCTIONS
Choose Their Fate #1
TELOS PUBLISHING
Wiped Doctor Who's Missing Episodes SC
-Updated 2nd Edition
THREE RIVERS PRESS
Toy Time A Look Back At The Most-Beloved Toys Of Decades Past SC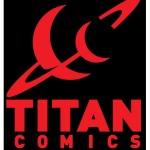 A1 Annual Volume 1 GN (Jim Steranko Previews Exclusive Edition), $22.99
Death Sentence #2 (Of 6), $3.99
Numbercruncher #4 (Of 4), $3.99
Walking Dead The Official Magazine #6
-Newsstand Edition
-Previews Exclusive Edition
TWOMORROWS PUBLISHING
Alter Ego #121

Harbinger #17
-Barry Kitson Regular Cover
-Matthew Waite Valiant Level Two 8-Bit Variant Cover
-Sean Chen Valiant Signature Series Variant Cover
Shadowman Volume 2 Darque Reckoning TPB
VIZ MEDIA
Afterschool Charisma Volume 8 TPB
Real Volume 12
Uzumaki 3-In-1 Deluxe Edition HC


Grimm Fairy Tales #90
-Cover A Pasquale Qualano
-Cover B Emilio Laiso
-Cover C Giuseppe Cafaro
Grimm Fairy Tales Presents Wonderland #16
-Cover A Michael Dooney
-Cover B Stjepan Sejic
-Cover C Pasquale Qualano
Grimm Fairy Tales Zombies And Demons TPB