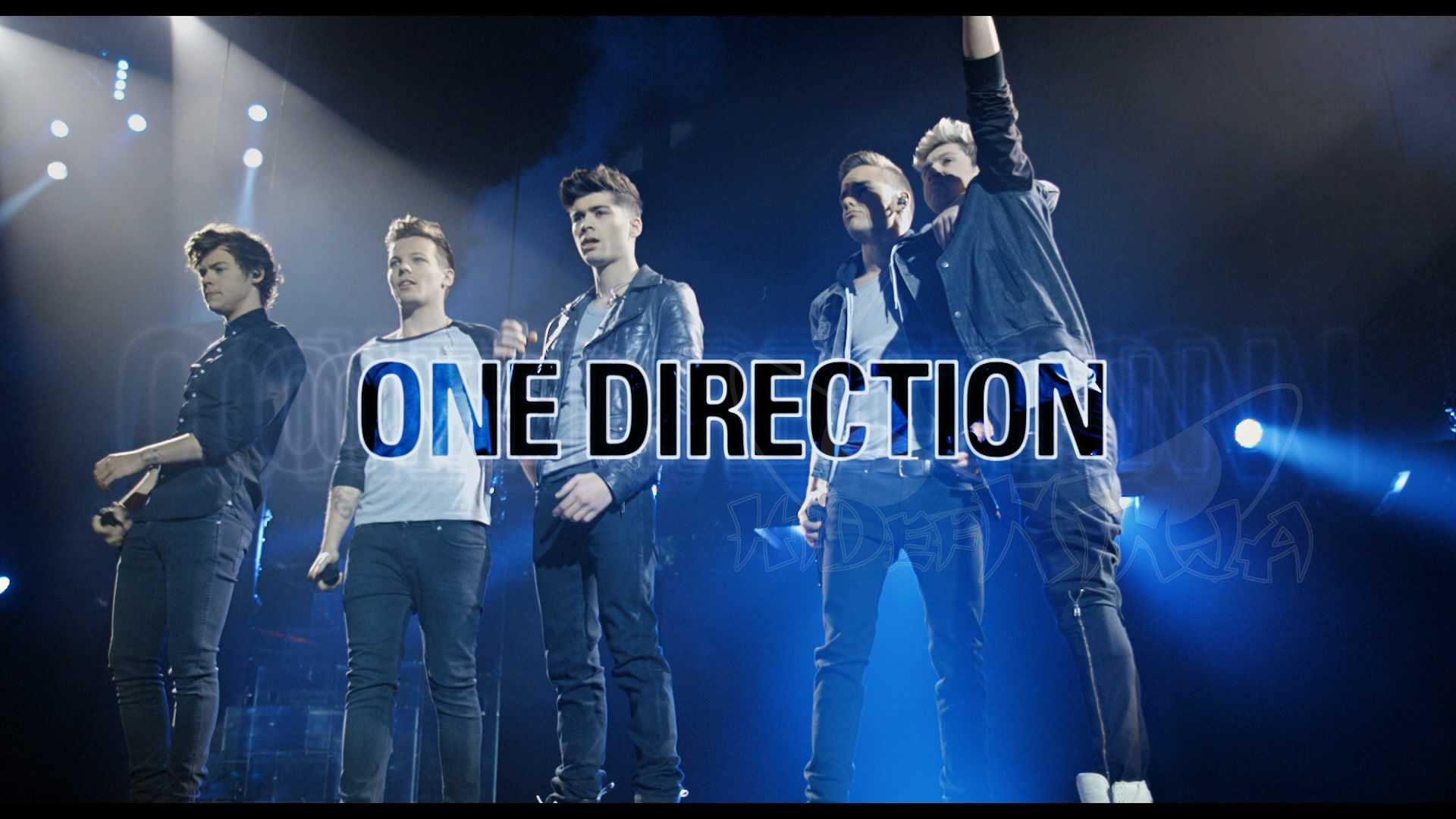 Let me first say that going in to this review, I have never really heard of this group or any of their music. With their increasing popularity, I guess I have been living under a rock. I've done a few reviews of music documentaries/concerts and this is a very good release.
One Direction is the English-Irish pop group that has become a worldwide phenomenon. The members of the band are Niall Horan, Zayn Malik, Liam Payne, Harry Styles, and Louis Tomlinson. They began their careers as five single contestants on the X-Factor TV show and none of them won but placed third. This was only after joining Simon Cowell's label, Syco Records. They've been compared to the Beatles as far as popularity and starting a new "British Invasion" because no band has ever become so popular in such a short amount of time. Their popularity was growing before they even started their first album. This is a movie about the band and getting to know more about them.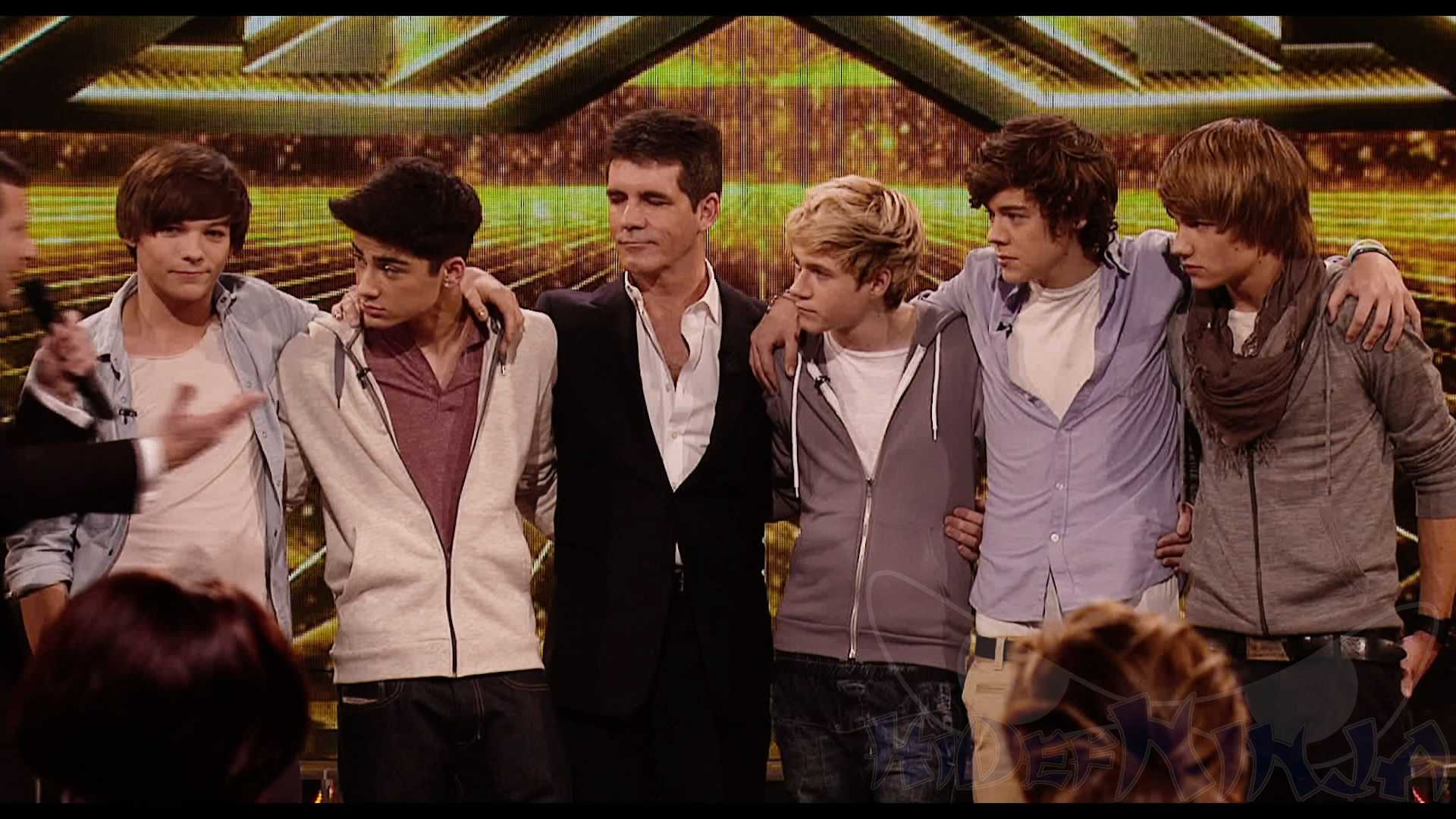 I really have to give credit to Simon Calwell to have had the foresight to see the talent of putting these kids together in a band. Their friendship seems like theyve known each other much longer than only a few years. The movie does an excellent job of showing that One Direction is the biggest band in the world right now but that they're also real kids. Throughout the film, you get to see them having fun and it's ultimately a documentary with a concert as the backdrop.
During their concert, they didn't sing only their tracks but they also did a cover of "Teenage Dirtbag" by Wheatus, which was very cool to hear. The members are an interesting group of friends with very different personalities. But that all meshed together makes a group that keeps each other focused or relax if they need it.
This movie is a chance for people to understand whom they really are and what they're trying to accomplish. It also shows the very different backgrounds that the members come from and that fame hasn't always been a constant in their lives.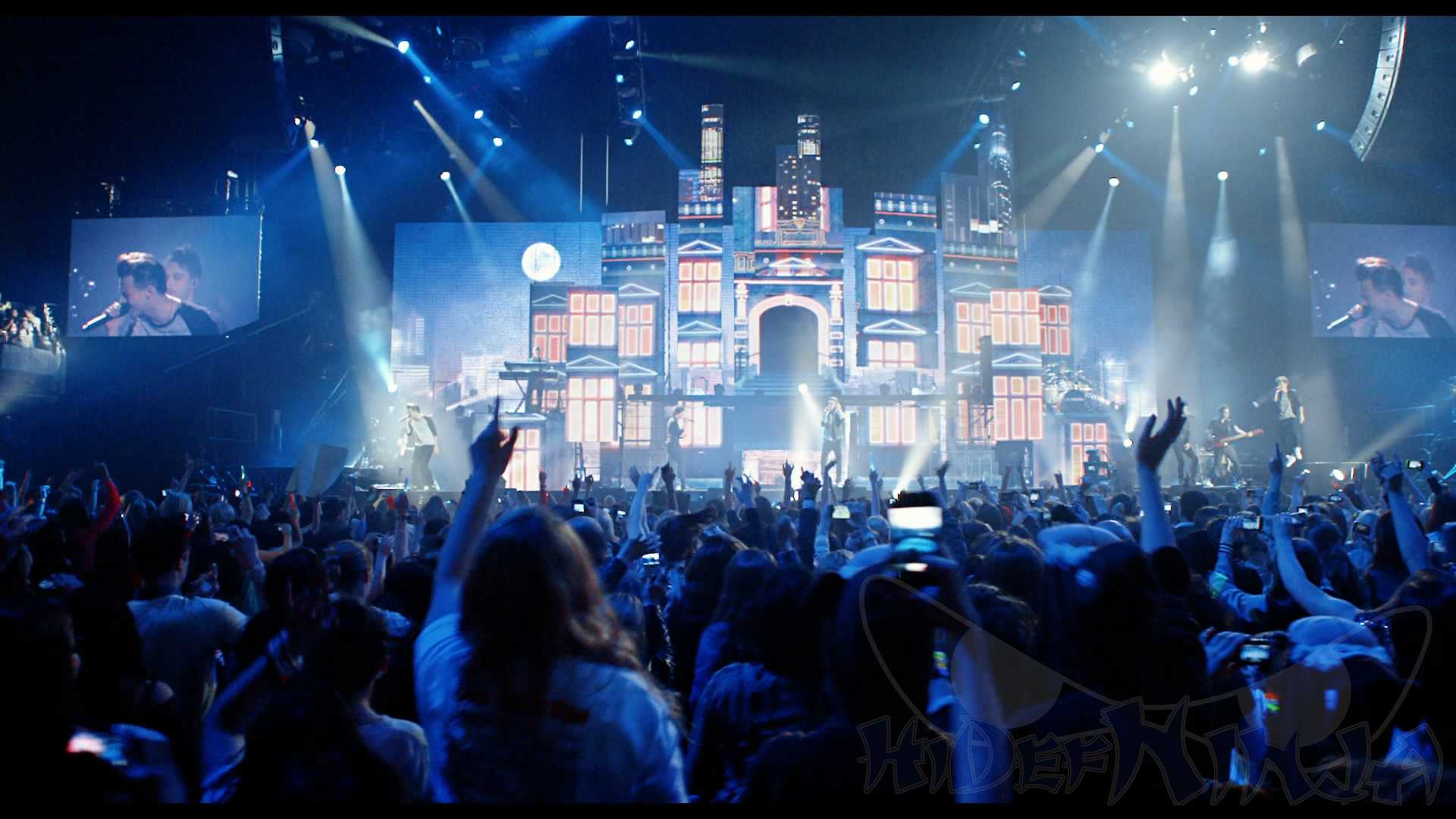 The video transfer is a nearly perfect 1080p AVC encode. The movie is made up of the filmed concert, TV broadcasts, interviews and documentary footage. The skin tones have a warm and natural look, especially in the interview footage with the fans. The boldness of the colors stand out and look amazing. Also, the colors have the brilliance that Sony is known for. Even with the multiple sources, the picture still looks excellent. There were just some minimal but expected crushing in the smoke during the concert but that's usually very difficult to avoid.
The audio on this release is perfect. It's mixed in a DTS-HD Master Audio 5.1 and the channel balance superb. Especially the LFE, it is rich and powerful that really makes you feel like you're at the concert. Also, the singing is easy to distinguish from the cheering crowd. This is easily one if the best mixes for a concert Blu-ray I've heard in a while.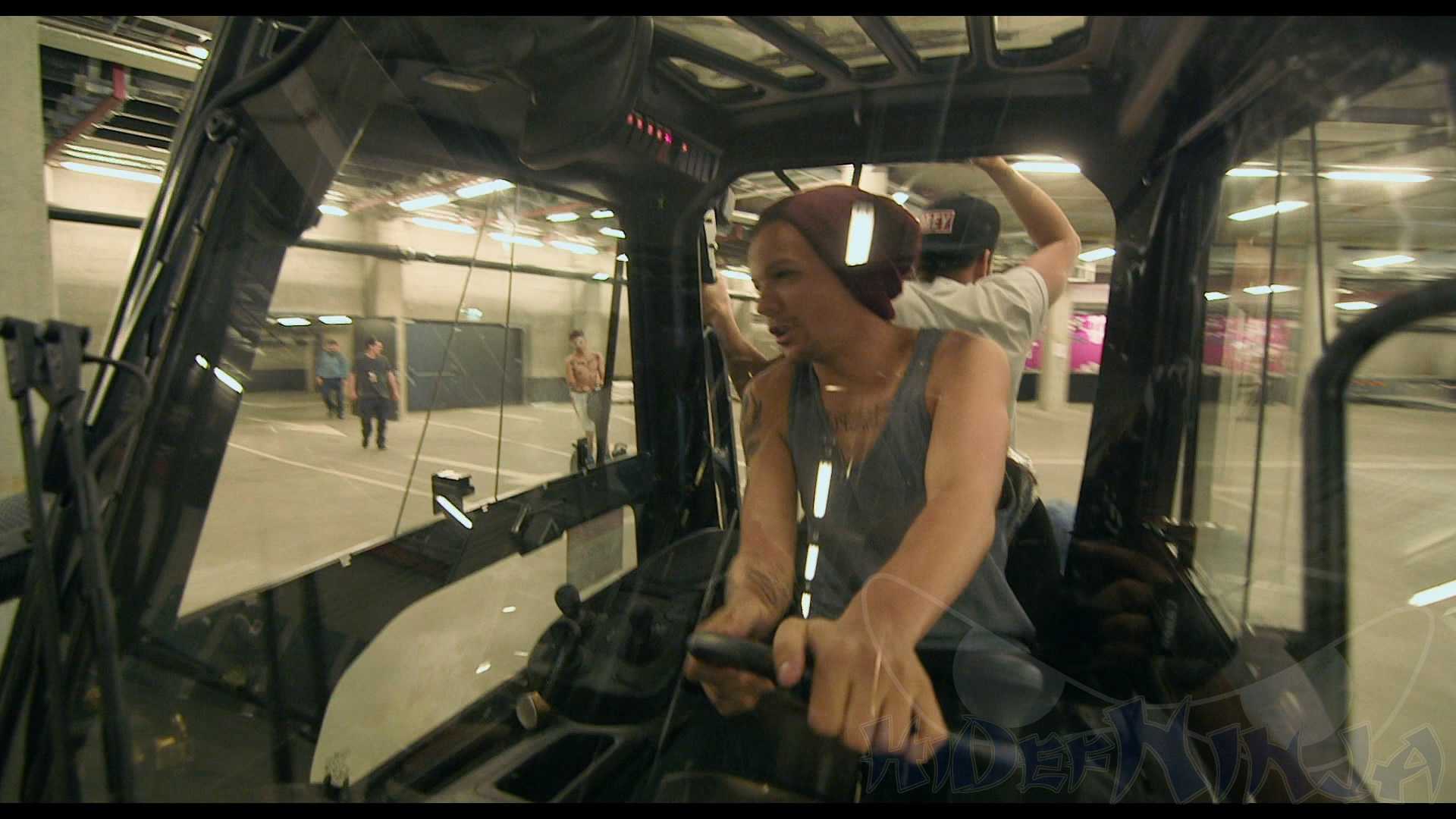 The release has a pretty good set of bonus features and extras. The only issue I had is that they are all very, very short.
Supplements
Going home – the groups goes to their homes to visit with family
Extended scenes
-Extended Harry and Liam going fishing
-This is Us
The 1D Family – this featurette shows how the fans are their family. That's how 1D sees them and also the fans seem to come together and bond.
Before the Show – See the shenanigans and pranks that the members of the group sometimes pull before a show in this featurette.
I Didn't Do It – The band did some promo work for Japan and this is them messing around with poorly constricted props.
Hold That Pose – This featurette is of the band posing for sculpture of Madame Tussaud's Wax Museum.
Best Song Ever Music Video – the music video of the hit song "Best Song Ever"
Up All Night – a little extra that is a mock party with the band. It also shows what the morning after would look like.
Previews – new blu-ray releases
-Battle of the Year
-The Mortal Instruments
-Austenland
-The Smurfs 2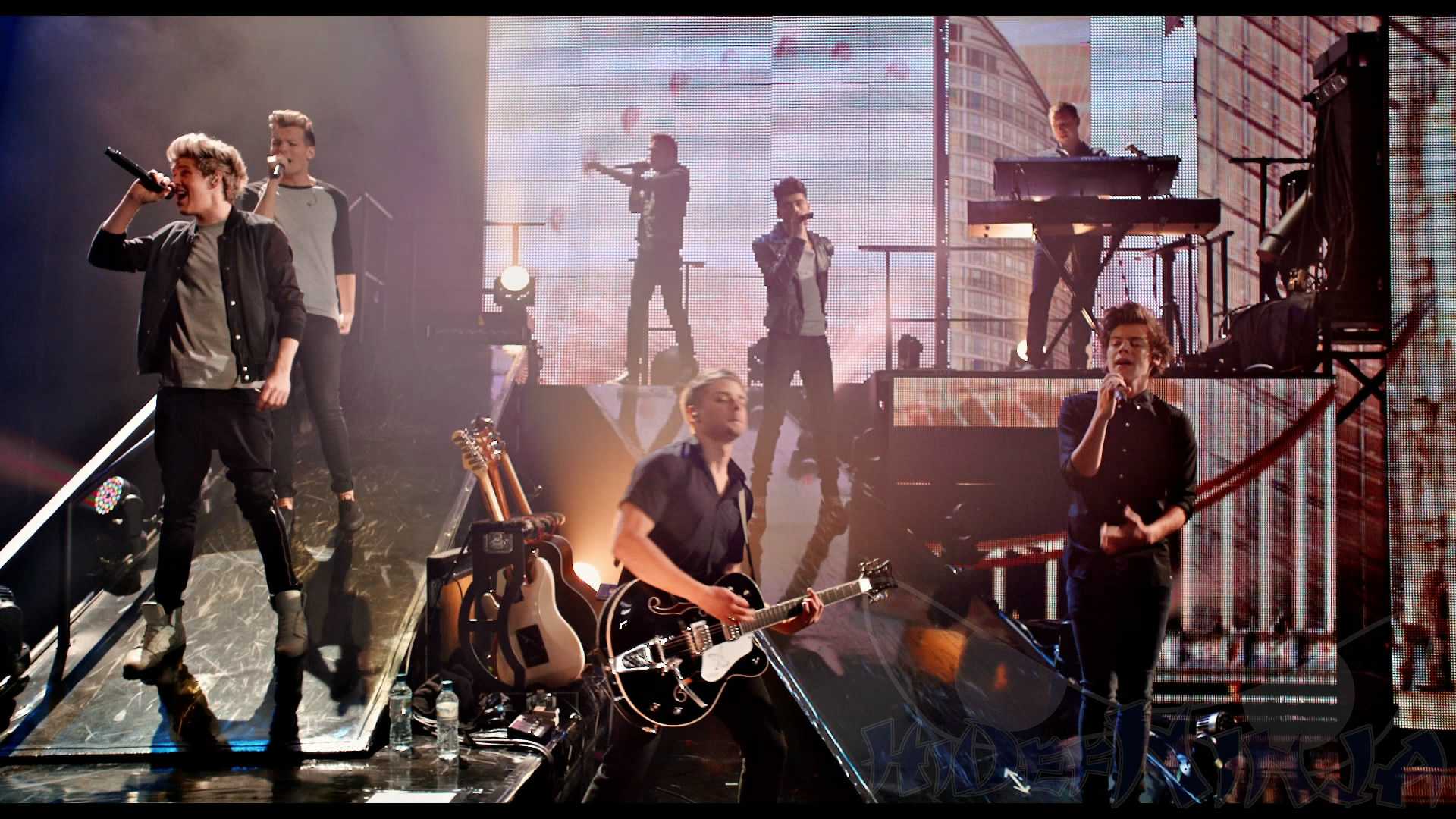 Edition Ratings
Theatrical – Rated PG
Extended Cut – Unrated
Disc Details
Two-disc set -1 blu-ray disc, 1 DVD
UltraViolet Digital Copy
Extended Fan Cut
106 min
Additional 20 minutes of footage with four new songs not in the original version.
Theatrical Cut
92 minutes
Video Resolution
1080p MPEG-4 AVC
Audio
English DTS-HD MA 5.1
Subtitles
English
English SDH
Chinese (Cantonese)
Chinese (Mandarin simplified)
Chinese (Mandarin Traditional)
French
Indonesian/Bahasa
Korean
Malay
Portugese
Spanish
Thai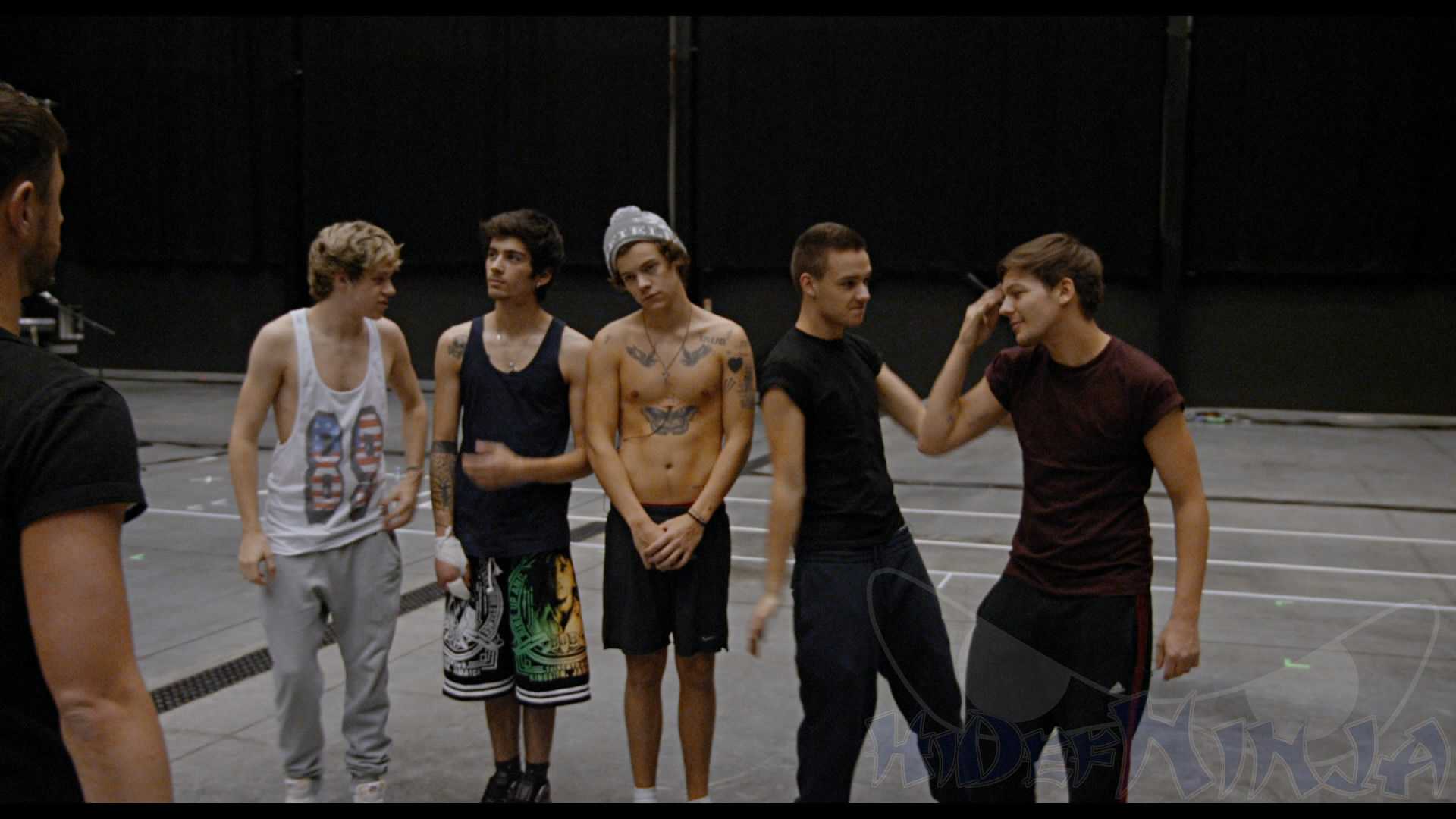 As I said before, I knew nothing about the band until watching this release but I was glad I was able to learn a little about them. I completely understand the appeal to teenagers and fans because they're excellent live. When performing, they have this energy that is symbiotic between themselves and the crowd that can't be faked. The release has impressed me far beyond anything I could expect. Being that the music is focused at a younger audience, I was afraid that it might be only an average amount of care making the Blu-ray but this is not the case. Both the picture and the sound are incredible so this is a release that I can easily recommend to both the curious viewer and the super fan.