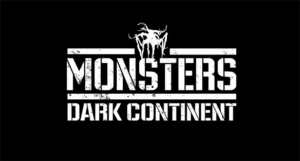 Vertigo Films have revealed the second trailer for MONSTERS' sequel, DARK CONTINENT. Following new characters and a new story in the same horrific world as the first MONSTERS film, MONSTERS: DARK CONTINENT tells the story of a soldier who must enter the Infected Zone to find a fallen comrade.
For the sequel, Tom Green takes over as director while the original film's director, Gareth Edwards, will serve as executive producer (he's been busy with a little film called GODZILLA). The film stars Joe Dempsie, Sofia Boutella, Johnny Harris and more.
MONSTERS: DARK CONTINENT opens in UK theaters this September. A North American release has yet to be announced.
~K