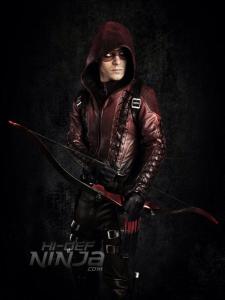 The amazing CW show, Arrow, has released the trailer for their 3rd season. The trailer has a lot of questions that will hopefully be answered during the season.
*POSSIBLE SPOILERS AHEAD*
There are going to be some character changes and some new characters joining the show from the DC Universe. Colton Haynes plays Roy Harper who was infected with the mirakuru serum which face him incredible strength and anger issues. He was being trained by Oliver to become his sidekick, now named Arsenal. His picture of him decked out is on the left.
The new season also bring the legendary villain and "head of the demon", Ra's al Ghul. There is no showing his face or even who is playing him so it's pretty exciting.
Arrow Season 3 debuts on October 8th on The CW