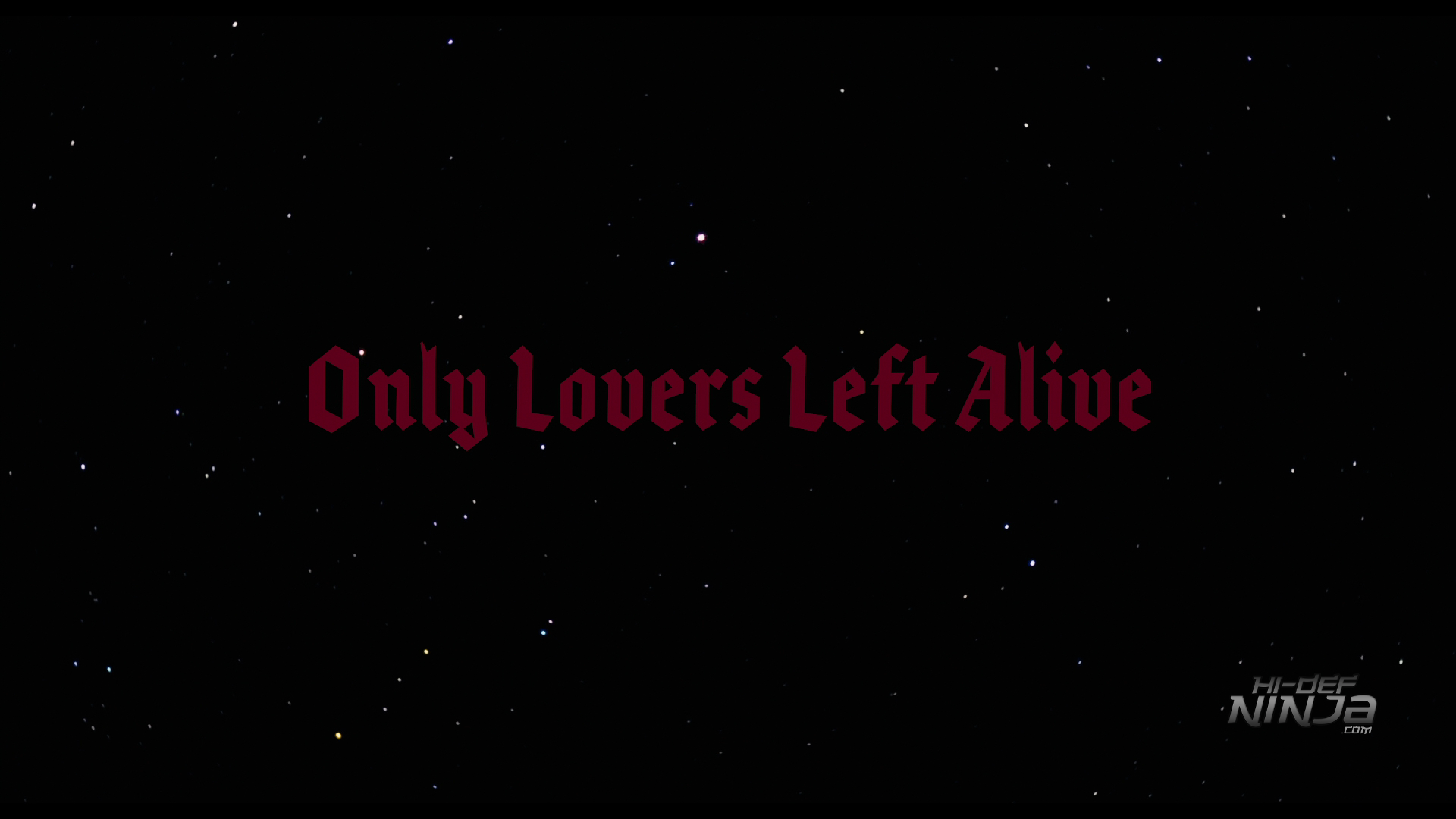 Adam is a recluse, a rock star and a vampire. He has been living for centuries and has been intertwined with music for a decent portion of that. He lives in a dilapidated home in Detroit with his instruments and crafted electronics. His faith in the living or "zombies" as he calls them, has become nonexistent and saying he is depressed is an understatement. The only people he interacts with are Dr. Watson and Ian. Watson keeps Adam in fresh, clean blood in exchange for money. Ian is one of the zombies that Adam actually likes. He will get things for Adam in the outside world and keep his home a secret from the stalker-ish fans that bother Adam nightly.
Adam's wife, Eve, currently lives in Tangier near her friend, vampire and famous writer, Christopher Marlowe. She loves and misses her husband and calls him on a video phone to check up on him. She can sense he is low and says that she'll come to Detroit to be with him. Meanwhile, Adam has asked Ian to get him a wooden bullet for a "project" he has been planning. Luckily, Adam decides to wait for Eve's arrival before doing anything rash.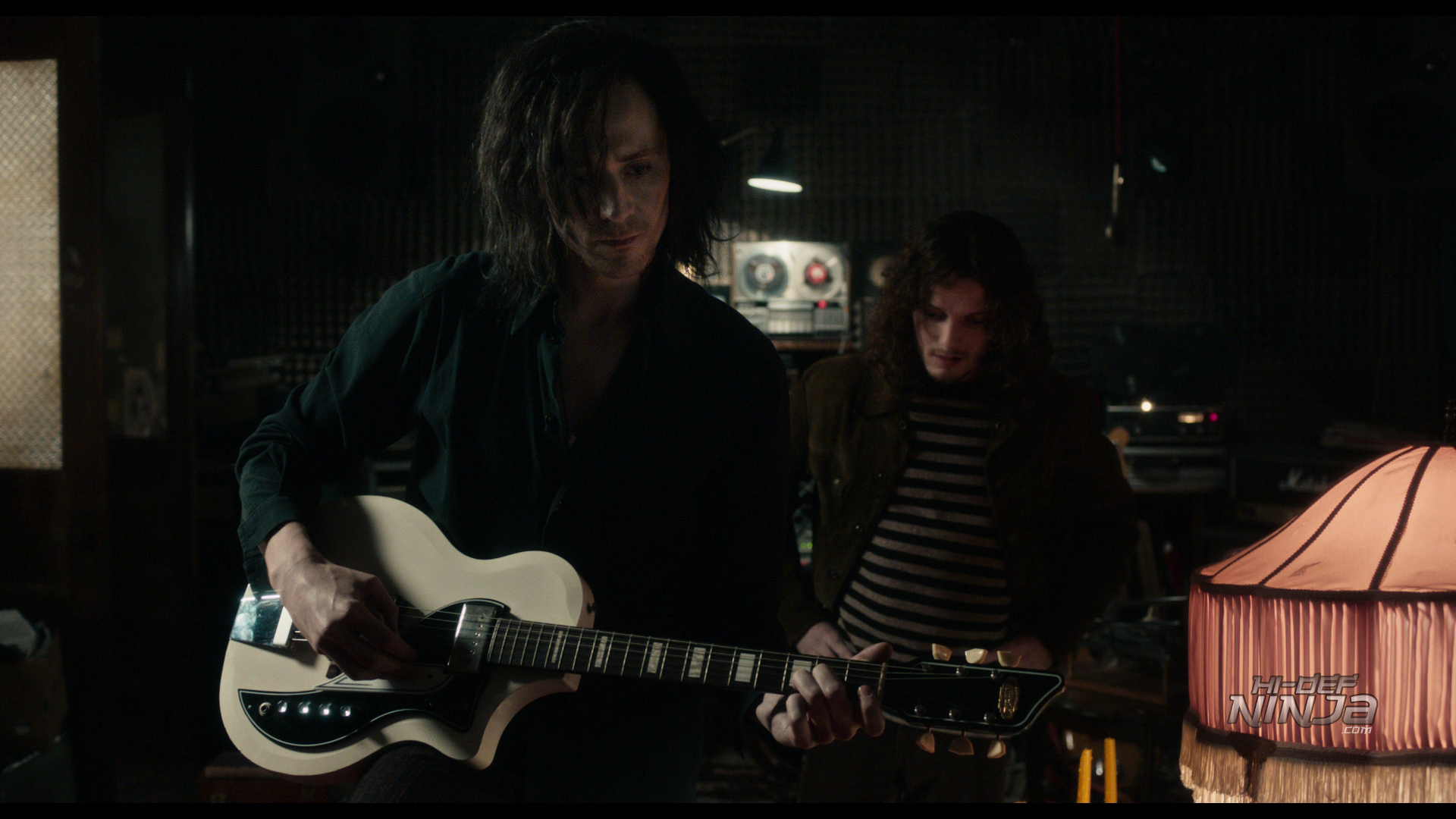 ONLY LOVERS LEFT ALIVE is written and directed Jim Jarmusch, the director of GHOST DOG: THE WAY OF THE SAMURAI. Tom Hiddleston plays the tortured vampire flawlessly. He has the sadness that he carries with him like a weight on his shoulders. He is obviously best known for his role as Loki from the Marvel Studios films, but this is such a welcomed change from being the charismatic god of mischief. Tilda Swinton also plays her role perfectly with such a kindness that makes the couple polar opposites, but with a connection that they cannot be away from each other long. When she first speaks with him on the video phone, you can tell that she loves and has genuine worry for her husband. She is definitely a "half glass full" vampire with her love of literature and culture where Adam loathes the human race to the point of practically being agoraphobic. Jarmusch is a visionary director who can take a subject matter and bring out the beauty hidden in the story.
This is one of the best vampire movies I've seen in a long time. Not only are the visuals mesmerizing, but so is the story. There are a lot of vampire movies out there that romanticize the undead and takes them so far from being horrid or terrifying. Usually I'm not on board with those types of vampires. This is different than that. It's not showing them as being superior over humans, but more like staying under the radar and surviving. This film is also very dark and with brooding tones that is almost a must with this subject matter. It really is mesmerizing and beautifully filmed.
Cast
Tom Hiddleston as Adam
Tilda Swinton as Eve
Mia Wasikowska as Ava
John Hurt as Marlowe
Jeffrey Wright as Dr. Watson
Anton Yelchin as Ian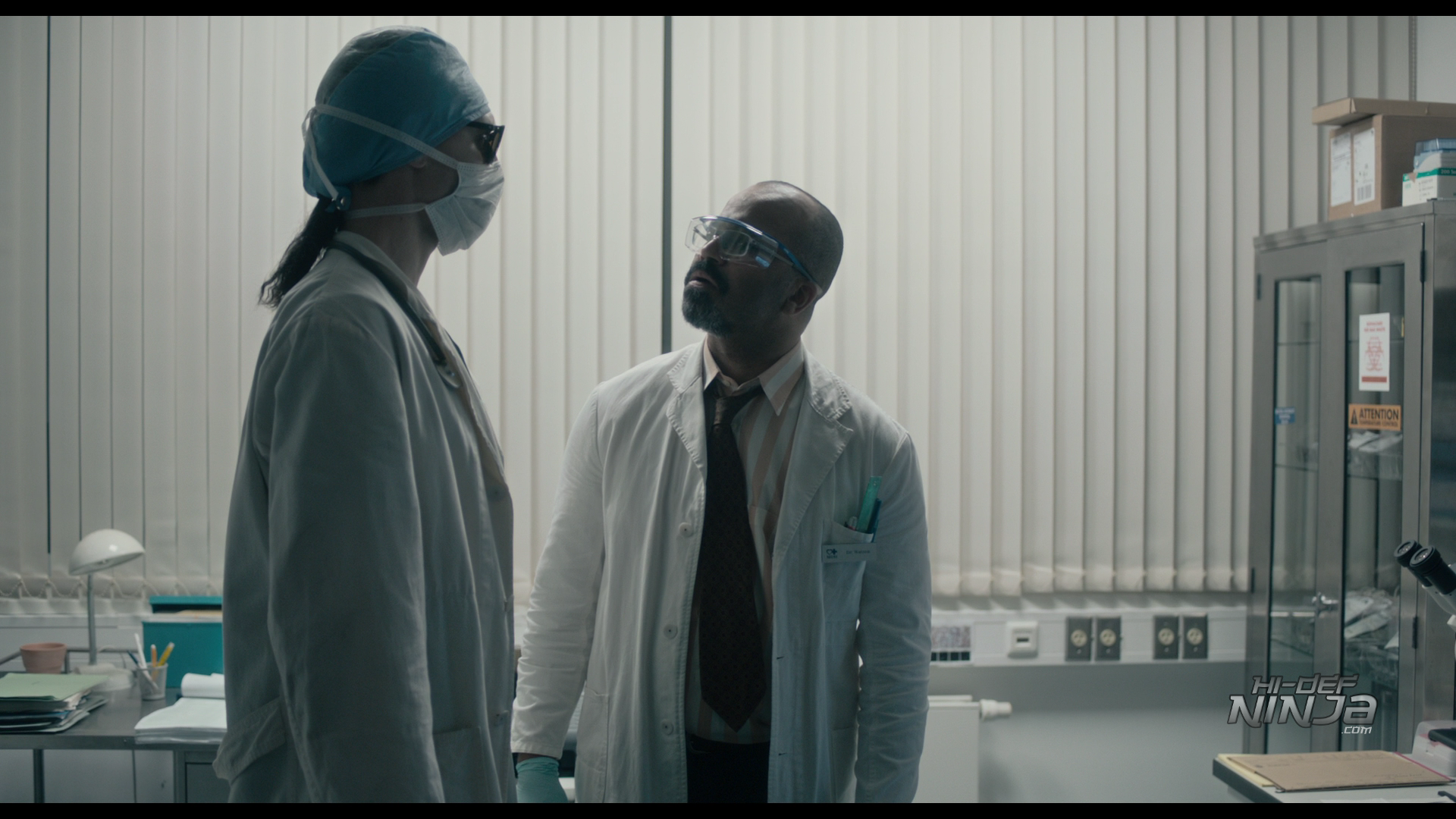 First off, I'd like to mention that the entire movie is shot at night so, like the mood, the movie is dark. All of the shots are in low-lit settings, so some transfer issues come up, but I'll get to that. ONLY LOVERS LEFT ALIVE has been transferred in a clean 1080p AVC video. In these dark settings, some of the colors retain their vividness like Adam in his scrubs. This is just one example of the times where the color stands out. The highlight of the film's video is how successful the detailing is. With the collected things that Adam has squirreled away in his home, the detailing in the instruments on the wall and the nest of wires running through his living room. There are some contrasting issues creating some heavy grain that is simply due to the way it was filmed. It's mostly seen in the streetlights throughout Detroit. There is also some black crushing, but honestly, it's to be expected when you have a film with so little light. I would say that overall, it was a triumph in the video department.
The DTS-HD MA 5.1 mix is absolutely incredible. The music conveys the tone and feeling of the moments in certain scenes. There is a scene with Adam recording music that resonates the low feeling that he has inside of him. With the surround sound doing the work, you can feel every wail of the guitar and bass in the track. The sound reverberates through the entire sound field and through your body. It's a robust mix and very powerful.
The supplements on the release are few in number but meaty with content. Make sure to check out 'Traveling at night with Jim Jarmusch', it's probably the best on the disc.
Bonus Features:
-Traveling at night with Jim Jarmusch: This is a 50 minute film by Lea Rinaldi about the making of the movie. It breaks down shots and catches the candid conversations between the director and the actors or crew.
-Yasmine Hamdan Hal Music video: this is a video from the film footage of a singer in the movie named Yasmine Hamdan and her performance.
-Deleted and Extended Scenes: this is a collection of scenes both deleted and slightly extended from the final cut.
-Trailer
Disc Details
1 Blu-ray disc
Edition Ratings
Rated R
Region Code
Region A
Video Resolution
1080p AVC MPEG-4
Aspect Ratio: 1.85:1
Audio Mixes
English DTS-HD Master Audio 5.1
English Descriptive Audio 5.1 Dolby Digital
Subtitles
English
English SDH
French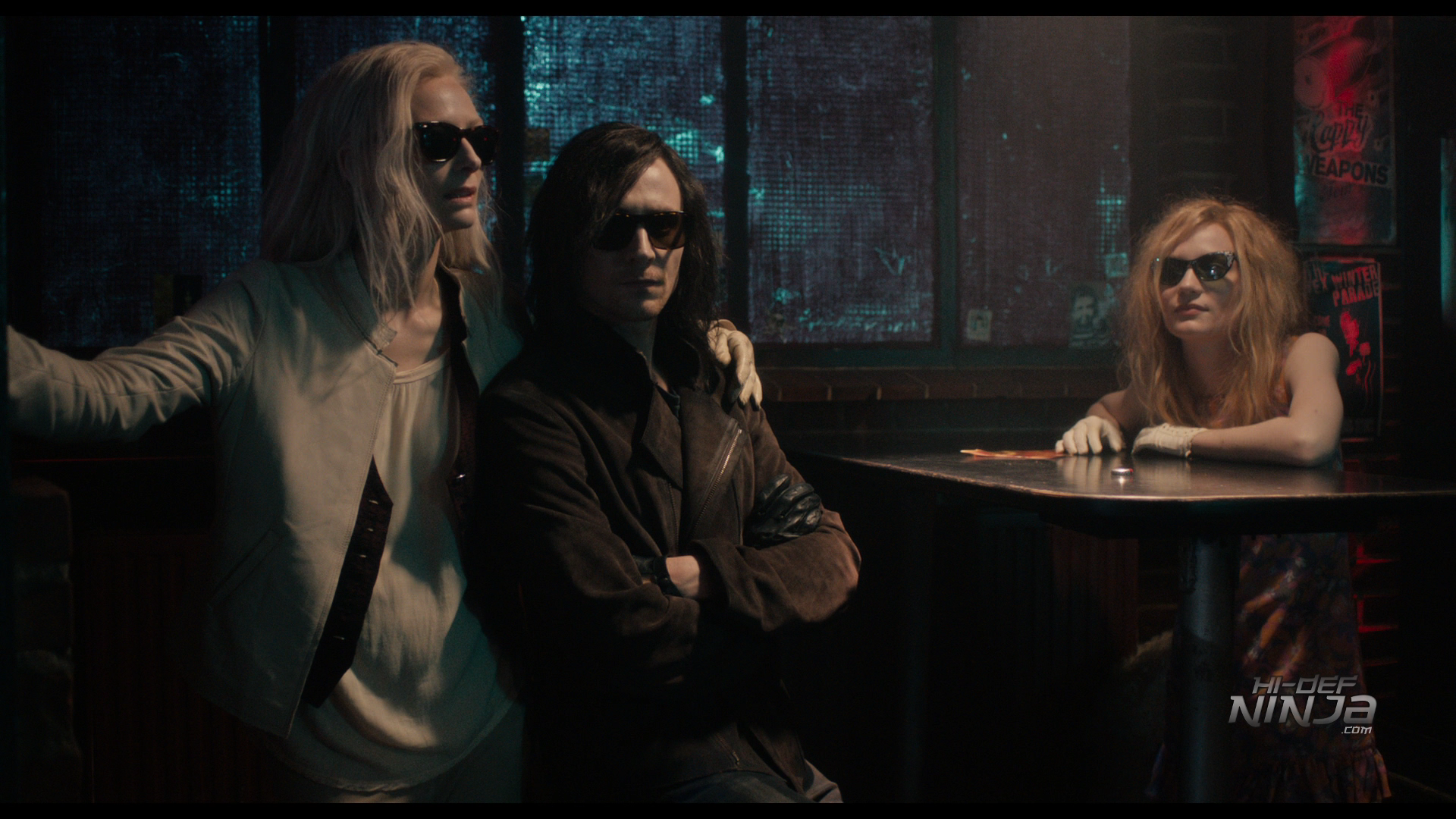 ONLY LOVERS LEFT ALIVE is a wonderful film that has a captivating plot, beautiful scenery and exquisite acting. Hiddleston plays a convincing old vampire who is lost in the world and Swinton is caring and affectionate with her husband in his downward spiral. The release has the extraordinary audio and video transfer that Sony is well known for. The bonus features are really good if you want to see how the filming process was done, but it is a little long. I would highly recommend this movie to anyone because it fits in a multitude of genres.