For his first theatrical feature, Michael Mann (MANHUNTER, PUBLIC ENEMIES) returned to the rain-soaked streets of Chicago, his hometown, for a stunning piece of neo-noir starring James Caan (THE GODFATHER, ROLLERBALL) at his toughest. Caan plays Frank, a jewel thief and former convict who is looking to settle down with his girlfriend (Tuesday Weld; ONCE UPON A TIME IN AMERICA) and begin a family. But when his 'fence' is thrown from a window and the Chicago mafia begin to flex their muscles, his hopes of a quiet life become anything but… Michael Mann's theatrical debut certainly sets a good first impression. Right from the opening frames, the film just oozes coolness and style which really captures that neon, gritty 80s vibe. This was my first viewing of the film (the original UK title was VIOLENT STREETS, hence why I probably never heard of it before) and certainly won't be the last. James Cann really impresses as Frank throughout the film. Being a genuinely good actor anyway, one does not expect anything less and he delivers a hard-edge performance which most modern day actors struggle with (with the exception of a few, though). The film's stylized cinematography is the perfect match for Tangerine Dream's lush electronic score that pulsates throughout the film and gives THIEF a superb atmosphere throughout.
Disc One: Director's Cut THIEF arrives on Blu-ray with a MPEG4-AVC codec with 1080/24p resolution which preserves the film's original 1.85:1 aspect ratio. This particular transfer was created by Criterion for their recent Blu-ray release and was scanned at 4k from original 35mm elements and was approved by Michael Mann who also did some revised colour timing on the film (more on that later). Picture quality wise, this was simply amazing! The level of detail was razor sharp throughout with rock solid colours which showed no evidence of oversaturation or bleeding and balanced contrast with no black crush or overblown whites. There was also a nice refined level of grain and the disc showed great consistency throughout. The only 'slight' criticism I have was the revised colour timing from director Michael Mann himself who deployed varying levels of teal to create a neo-noir look for the film. For most of it, it really pays off and gives the film a cold look that really justifies the film's cinematography. There are a few moments where it seems to be a bit excessive, though. Apart from that, a rock solid presentation.
Disc Two: Theatrical Cut THIEF's Theatrical Cut arrives on a separate Blu-ray (exclusive to this release and limited to 3000 units) with a MPEG4-AVC codec with 1080/24p resolution that preserves the film's original 1.85:1 aspect ratio. This release hasn't had the same amount of restoration attention as the Director's Cut, but still looks very good on Blu-ray, especially as a bonus feature. The transfer has the same merits as the Director's Cut, but just loses a tiny amount of refined detail since this wasn't scanned at 4K resolution. It does feature the original warmer colour timing, though, which is interesting to compare to the retimed Director's Cut.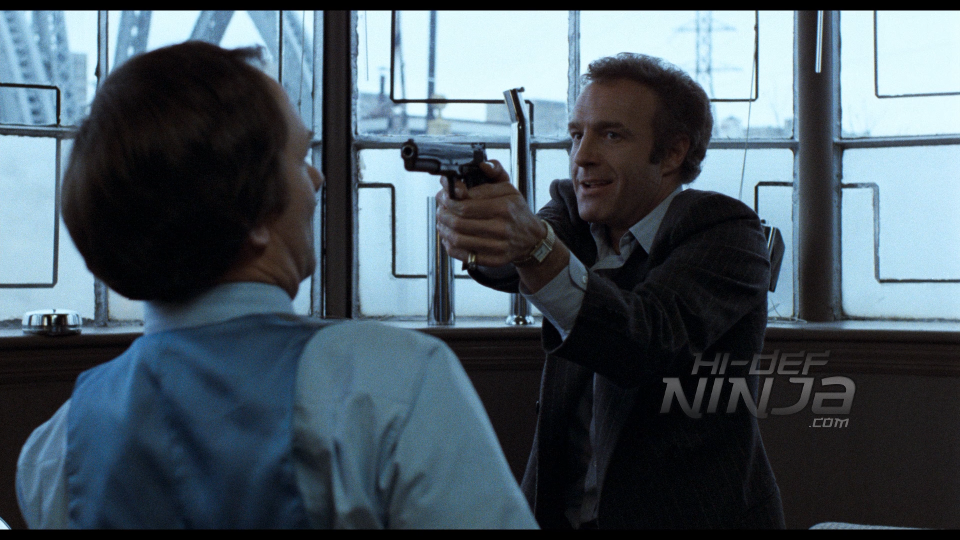 The Director's Cut of THIEF on Disc One is presented with a newly remixed DTS-MA 5.1 audio track which was created from the film's original sound steams and approved by Michael Mann. It is supplemented with a LPCM 2.0 audio track of the same remix. Viewing with the DTS-MA 5.1, the results are impressive. The original soundtrack has been remixed with care and attention and hasn't fallen prey to trying to make it more modern than it should. The dynamics are still limited due to source material and surround effects are subtle but deployed with precision. LFE was limited, but again, used with careful effect. Where the 5.1 remix really excels is with the brilliant score by Tangerine Dream and succeeds with creating a cool stylish ambience which gives the film a much greater viewing experience.
The Theatrical Cut of THIEF on Disc Two contains a LPCM 2.0 audio mix which is a true presentation of the film's original soundmix as heard in cinemas in 1981. It obviously doesn't have the same dynamics or sonic range as the 5.1 remix on the Director's Cut, but considering both tracks are mixed from the same stems, they contain the same detail and effects. There were no hissing or popping observed from what I sampled and is a very good preservation of the original sound mix.
Disc One
Audio Commentary – Director Michael Mann and star James Cann give some insight into the making of THIEF.
The Directors: Michael Mann: An archive episode of The Directors television series that offers an in-depth look at Michael Mann's career featuring interviews with many actors and actresses that worked with him.
Stolen Dreams: – An interview with James Cann who discusses the pre-production and shooting of THIEF.
Hollywood USA – James Caan : An archive episode that looks at James Cann's career.
The Art of the Heist: An audio essay that looks into the technical side of making THIEF.
Trailer: Rounding off Disc One is the film's original theatrical trailer.
Disc Two
Isolated Music and Effects Track – presented as LPCM 2.0 (Stereo).
In the Case
Booklet : 14-page booklet featuring an essay by Brad Stevens "Stealing Back to Thief" and Restoration / technical notes about the Blu-ray release.
Reversible Artwork : Features the film's original poster artwork.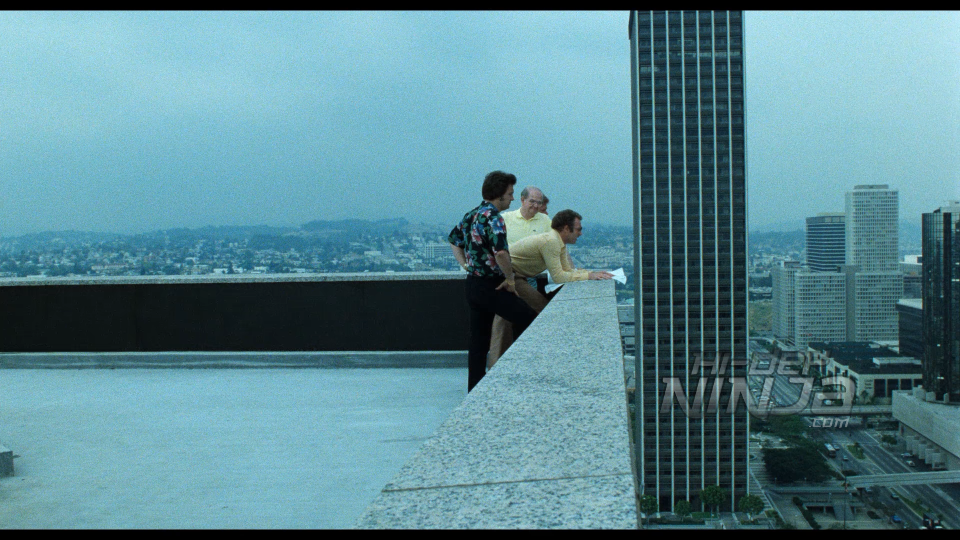 THIEF was a first time experience for me (the fact that it was called VIOLENT STREETS on VHS in the UK is why I probably never heard of it) and was a satisfying one. Michael Mann's super slick and cooly-shot crime thriller managed to keep me intrigued throughout. Arrow Video's Blu-ray release is again a top tier product and another home run for them by creating a limited edition package (regular editions will drop the spot glossed slipcase and Theatrical Cut) that actually beats the current Criterion Blu-ray. Picture and sound is top notch and rounded off with a superb selection of bonus features.