The guys over at Phantom City Creative are releasing two new prints based on BATMAN: THE ANIMATED SERIES from Mondo. The first is called "Mudslide" and it is from the episodes with the villain Clayface.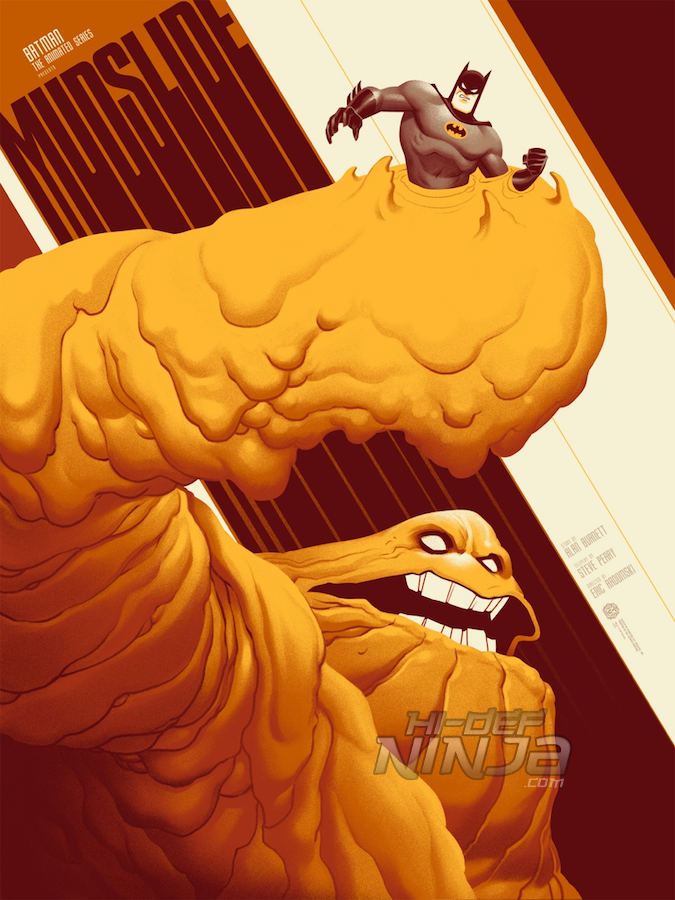 The second poster is from the second season's episode called "The Man Who Killed Batman." It is about an unlucky guy that has the underworld convinced that he killed The Batman.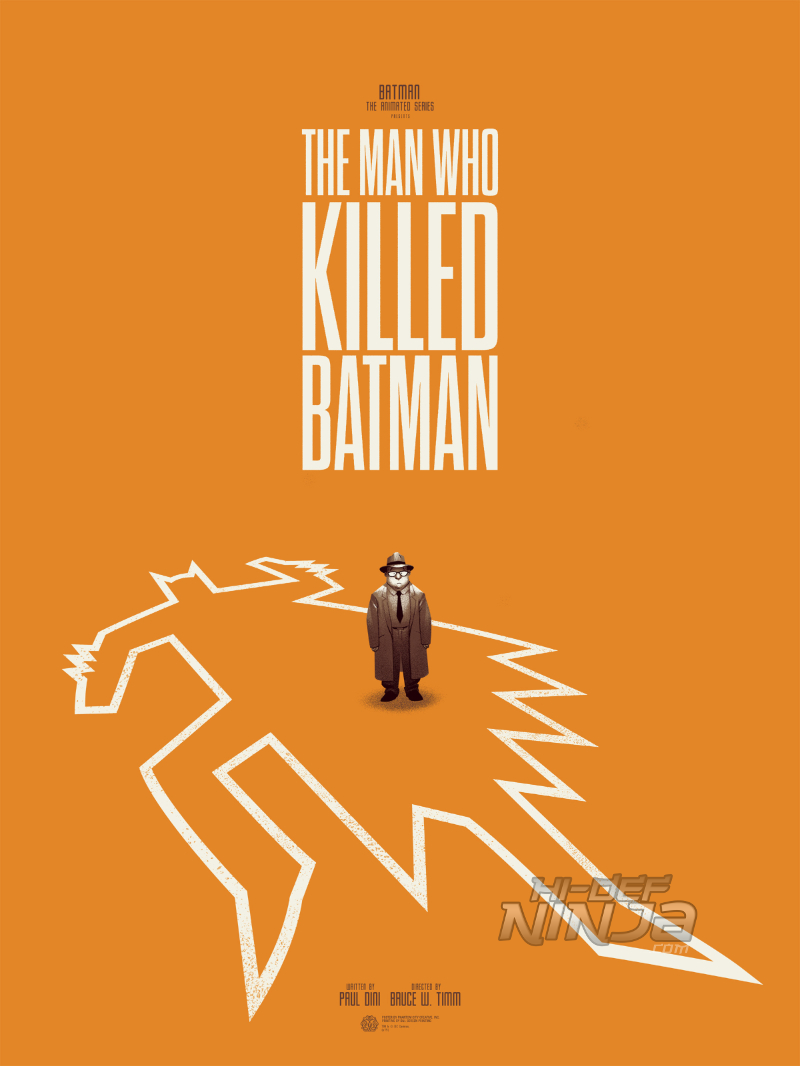 These limited edition prints are going on sale on 9/10/15. The pre-order time will be announced on the Mondo Twitter account.