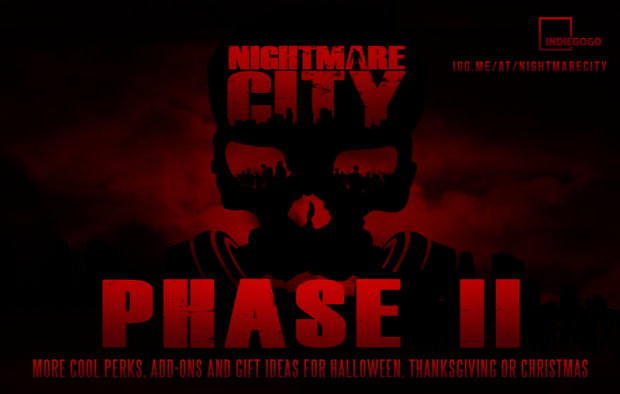 After a truly amazing fundraising campaign through Indiegogo (to date, a total of $123,674 has been raised), NIGHTMARE CITY is back for Phase II! The new horror flick — directed by "The King of Splatter and Gore" Tom Savini (1990's NIGHT OF THE LIVING DEAD) and based off of Umberto Lenzi's cult classic — is looking to raise more funds and it's bringing all kinds of cool perks to the table!
For Phase II, the folks at Monsta Worx want to give the fans all kinds of personalized options. On top of original perks that included Blu-rays, SteelBooks, signed scripts and more, some of the new additions include a 'Become an Action Figure' as well as personalized posters and t-shirts and an alternative, personalized Blu-ray cover. There's also crew jackets and set visits to be had.
NIGHTMARE CITY's Phase II is described as follows:
We are planning to present Nightmare City to international buyers at the AFM and at several other international film markets to increase our production budget and to make the movie bigger, greater and more awesome. We want to make this movie as great as possible and a make it a film everybody will be proud of. With a professional sales agent there would be a high chance that we could find more investors & distributors to improve our production budget and that we can start filming as soon as possible. The amount we would need therefor would be about 25k – 30k, this would include hiring a professional sales agent & consultant, advertising at the film markets, travel expenses, fees, etc. But at the moment that's not in our limited budget and we have already spent every cent of our private money (and granny's savings 😉 ) for the project.

To raise the money needed we now have launched PHASE II of our Indiegogo campaign with fantastic, new perks, add-ons & gift ideas. We have considered some new cool add-ons and perks for you which will also make an unforgettable gift idea for Halloween, Thanksgiving or Christmas. Of course you can also still get the other perks and we if you want to purchase a perk as a gift we have another special for you: Every backer will now also get a download link for a GIFT CERTIFICATE for the perk you have purchased. You can print this gift card at home or at a local print shop and surprise your loved one on Halloween, Thanksgiving, Christmas or Birthday with a personalized voucher for a cool perk, e.g. a role or their name or photo in the movie!

The first 100 backers of PHASE II will also get a special christmas gift from us!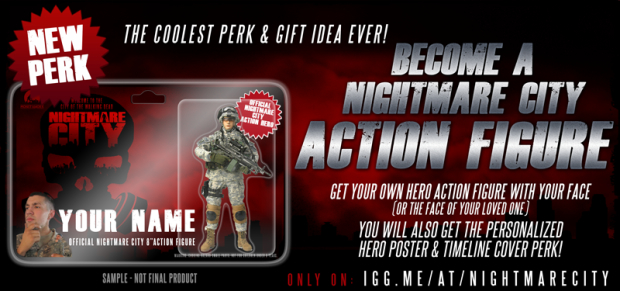 NIGHTMARE CITY will feature an all-star cast including Lou Ferrigno (THE INCREDIBLE HULK), Noah Hathaway (THE NEVERENDING STORY), Judith O'Dea (NIGHT OF THE LIVING DEAD), Robert Mukes (HOUSE OF 1000 CORPSES), and Jimmy Wong (JOHN DIES AT THE ENDS), as well as Savini himself. If you haven't had the opportunity yet, head over to the campaign page now and help support this sure-to-be horror classic.
And now a message from Savini:
———————
JOIN IN ON THE DISCUSSION AT HI-DEF NINJA'S 24/7 HORROR FORUM! #HDNHORROR