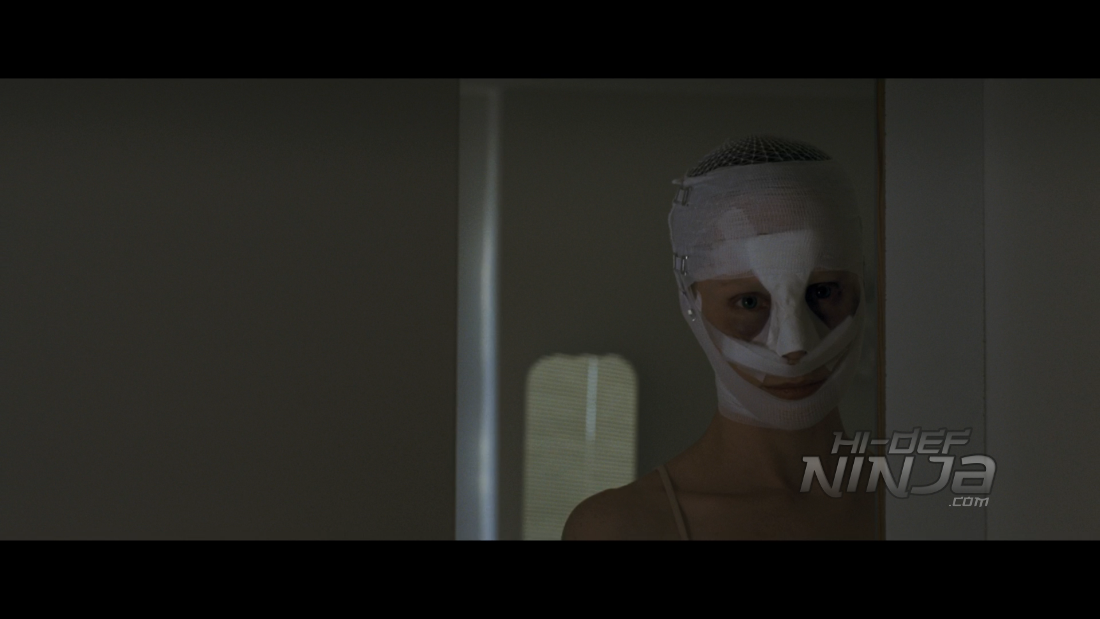 This is the story of Elias, Lukas and their mommy.  They're an Austrian family living in the countryside and very secluded from the world.  As the two kids are having a fun summer of playing and getting into adventures, their mother is home after having surgery on her face.  She is irritable and acting very strange.  It is so bad that the kids are beginning to question what is wrong with her.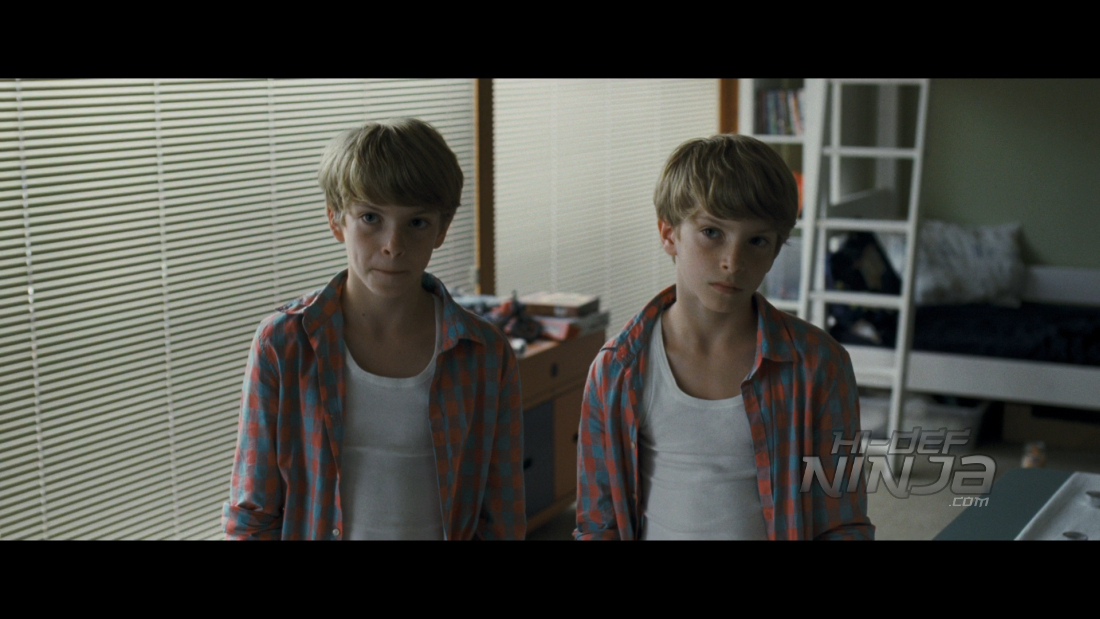 GOODNIGHT MOMMY is an Austrian film both written and directed by Veronika Franz & Severin Fiala.  The spoken language is German and it has subtitle in English & Spanish. It took a minimal cast of 3 main characters and a story that has a lot of twists to make this movie unique.  I really dig how the movie builds up the tension tighter and tighter, far past where you expect.  I wish I could go into greater detail but the movie deserves to be watched and not have the plot ruined.  It hops on the terror train with the flick of a switch.   
Cast
Susanne Wuest as Mommy
Elias Schwarz as Elias
Lukas Schwarz as Lukas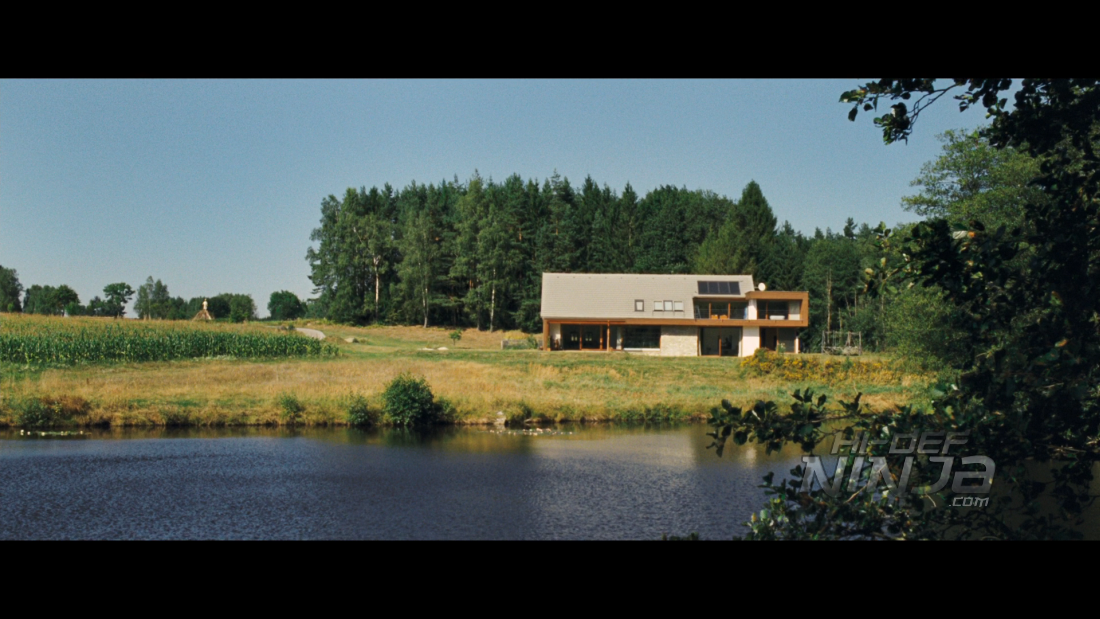 The video is a 1080p AVC transfer that has a lot of good things happening.  In the countryside, there are a lot of lush greens as far as the eye can see with a serene lake setting very close to the house.  The coloring in the film is minimal.  Meaning that, aside from outside, there isn't a whole lot of color use.  Both the interior and exterior have shades of whites with some beige.  Even the clothing the kids wear isn't bright or ever colorful. The blacks can get real inky and dark, creating sharp lines with contrasting.  There weren't many scenes with issues but one that stands out is the rain scene.  The rain and lighting creates a very grainy picture that is loaded with artifacts.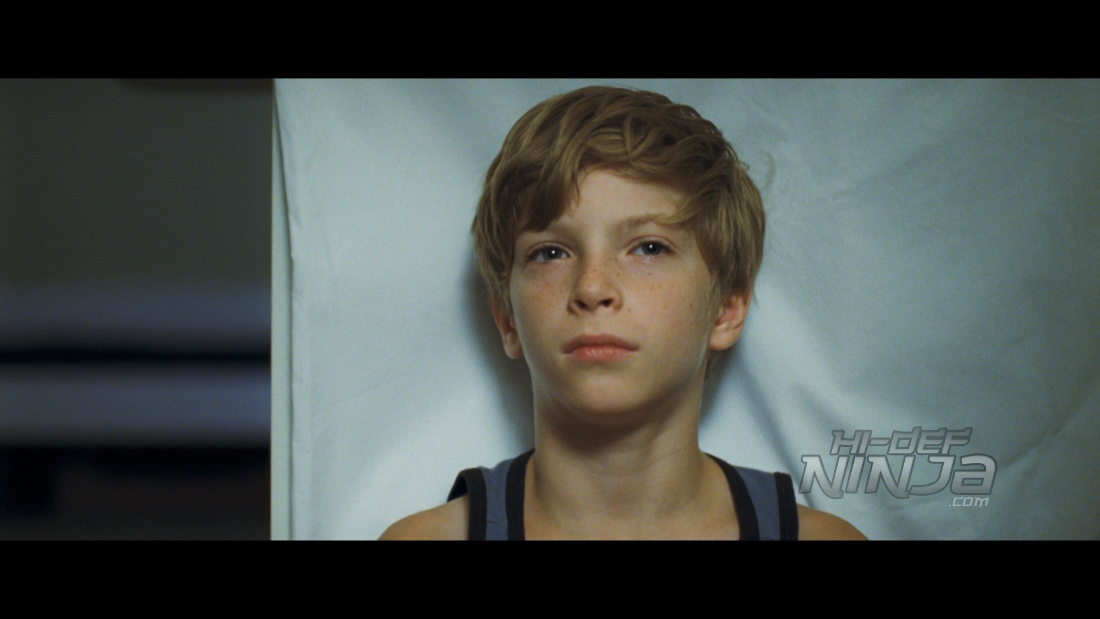 The audio is a single, German DTS-HD MA 5.1 mix.  The dialogue centric mix is clean with the voices separated properly.  The surround sound is primarily used for the ambient sounds of the outside and some of the echoing voices indoors.  The LFEs are minimal aside from a few key points in the movie.  
Bonus Features:
-A conversation with Filmakers Veronika Franz & Severin Fiala: This is a clip of how the filmmakers brought this movie together with a simple story.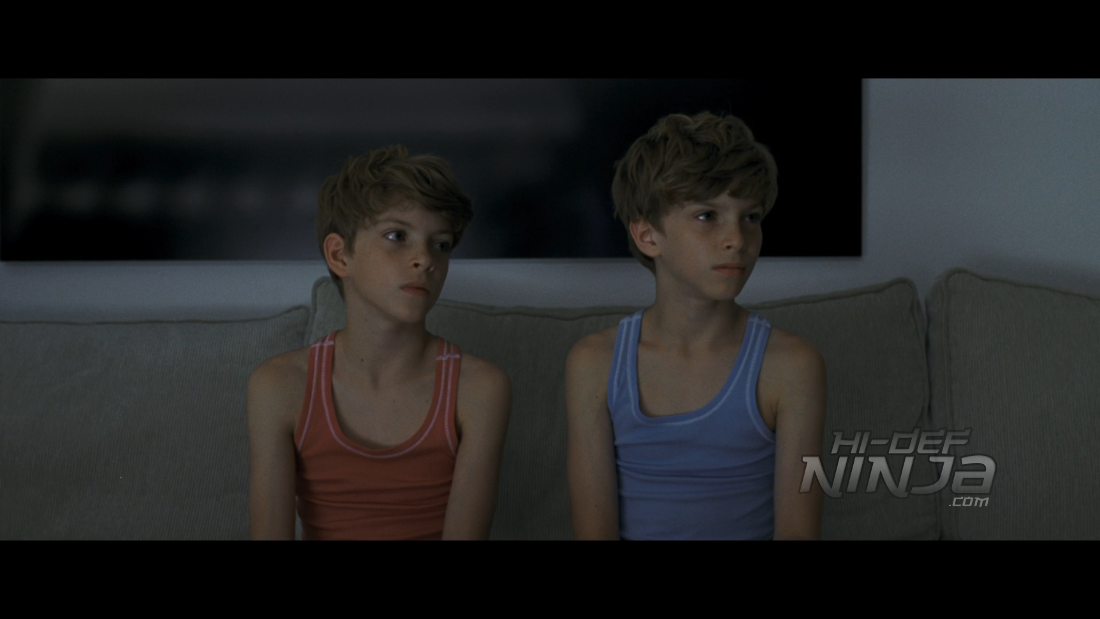 Disc Details
1 Blu-ray 
Running Time
100 mins
Edition Ratings
Rated R
Region Coding
Region A
Video Resolution
1080p AVC MPEG-4
Aspect Ratio: 2.39:1
Audio Mixes
German DTS-HD MA 5.1
Subtitles
English 
English for hearing impaired
Spanish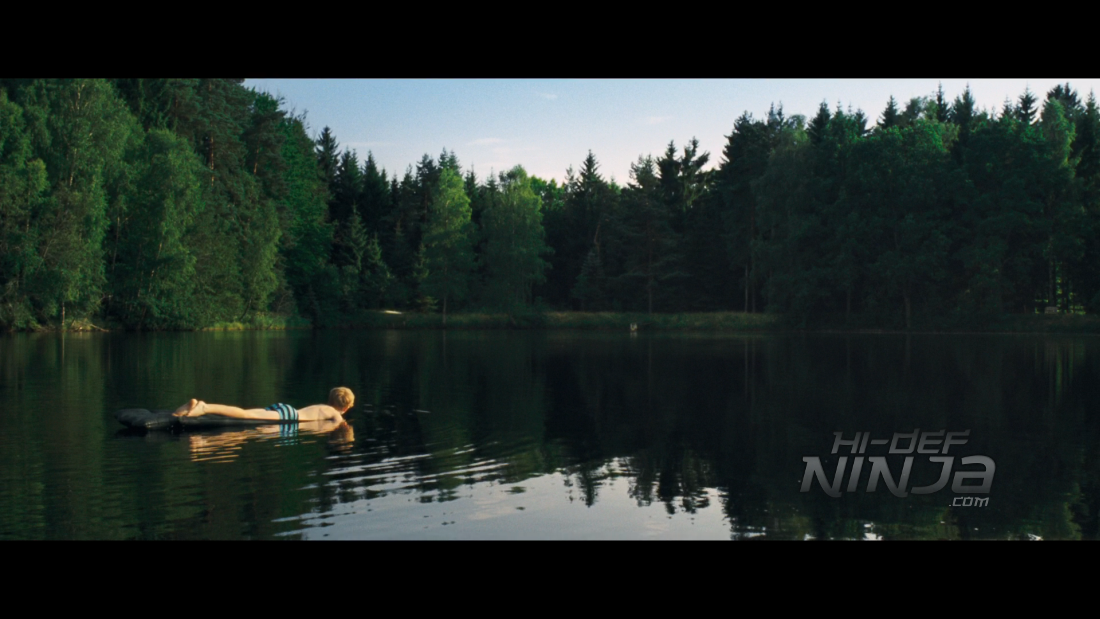 GOODNIGHT MOMMY is one of those movies that you see the trailer and think you have a handle on it.  It turns out, I was completely wrong.  The plot is a twisted spiral and you have no idea how or when it will end.  The audio and video are par for the type of movie it is but there is only one bonus feature included.  For the lovers of horror or thrillers, this is for you.  Either way, I recommend checking it out.
Order your copy of GOODNIGHT MOMMY from Amazon