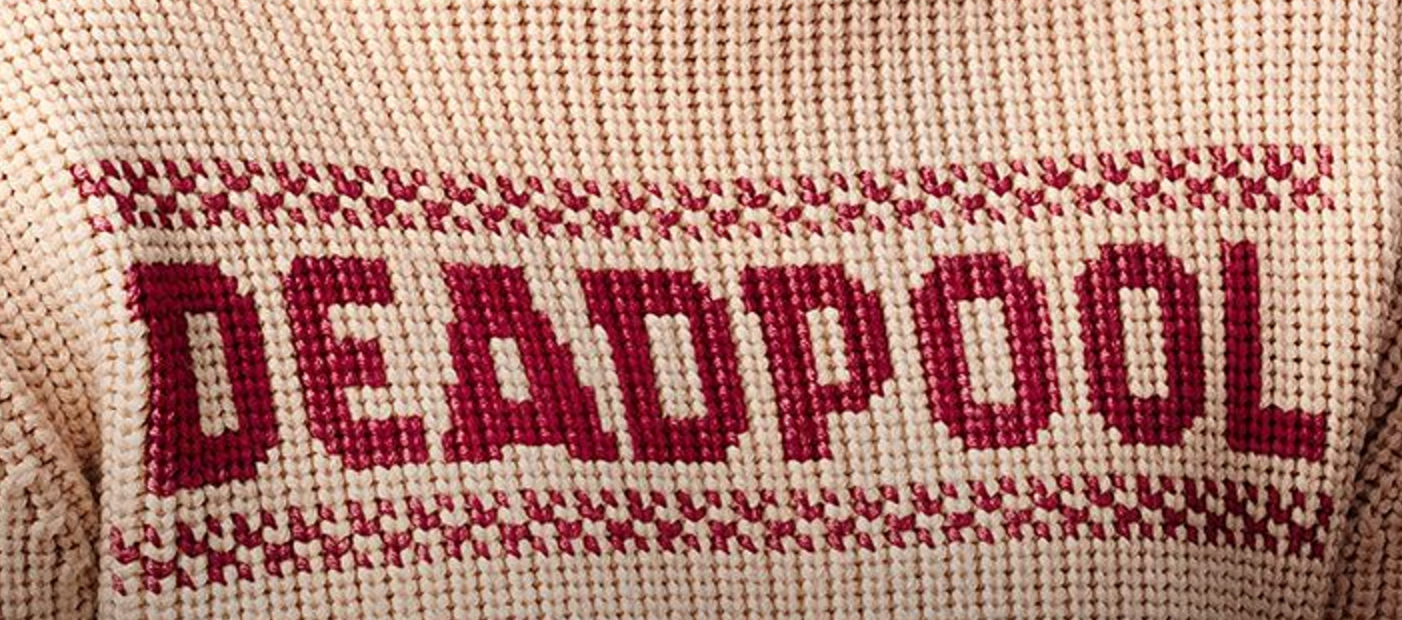 The DEADPOOL hype train just keeps on chugging as the 12 Days of Deadpool continue.
DEADPOOL doesn't hit theaters until February, but the marketing campaign being put on by 20th Century Fox — especially during this holiday season — has been phenomenal! Earlier today, Deadpool (really, it's Ryan Reynolds… or is it?) gave the world a sneak peek at a page from the screenplay for his film. The page also showcases some of Deadpool's personal notes to the production team of the film. The results? Hilarious!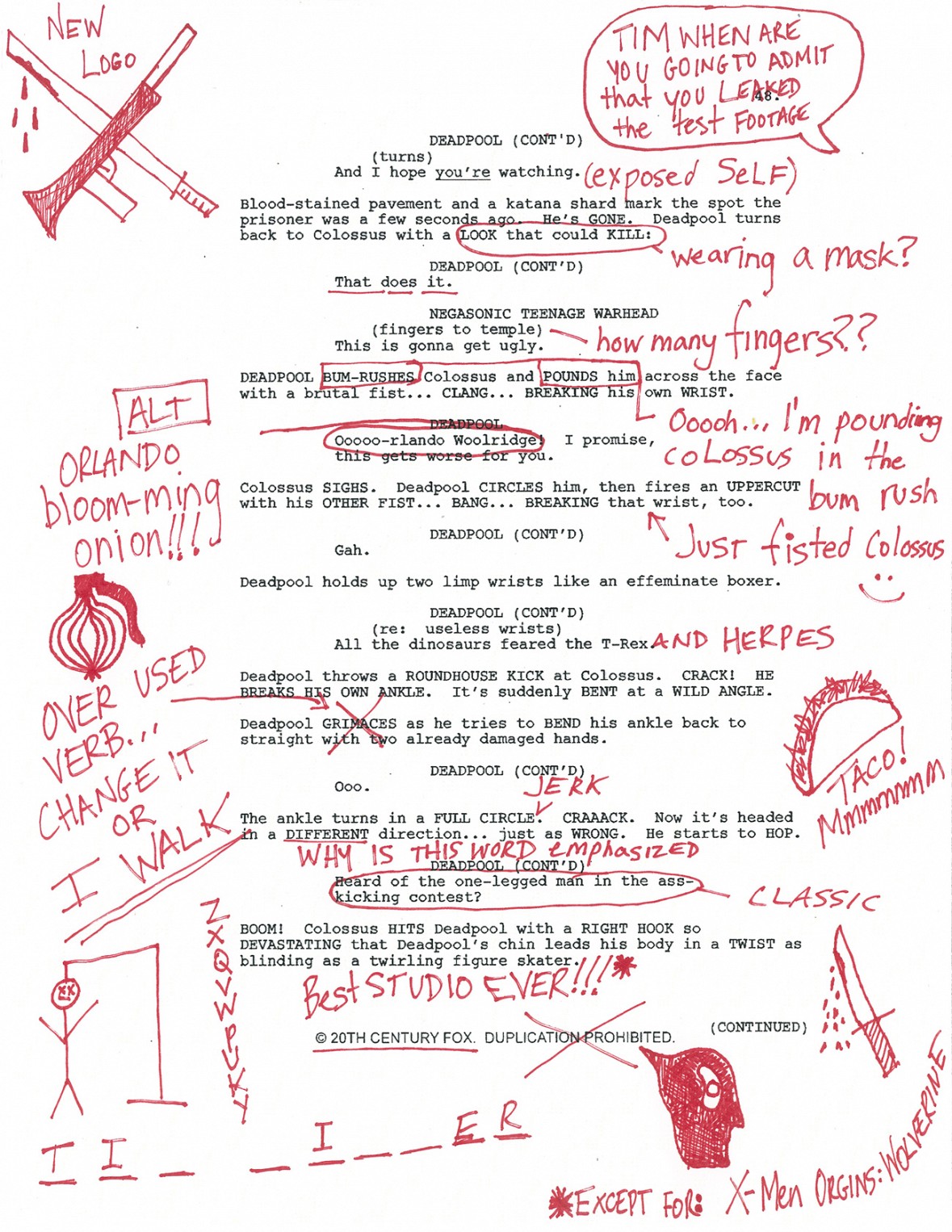 DEADPOOL, directed by Tim Miller, stars Ryan Reynolds, Morena Baccarin, Gina Carano, T.J. Miller, Ed Skrein, Brianna Hildebrand, and Andre Tricoteux. It bum-rushes into theaters February 12th, 2016.