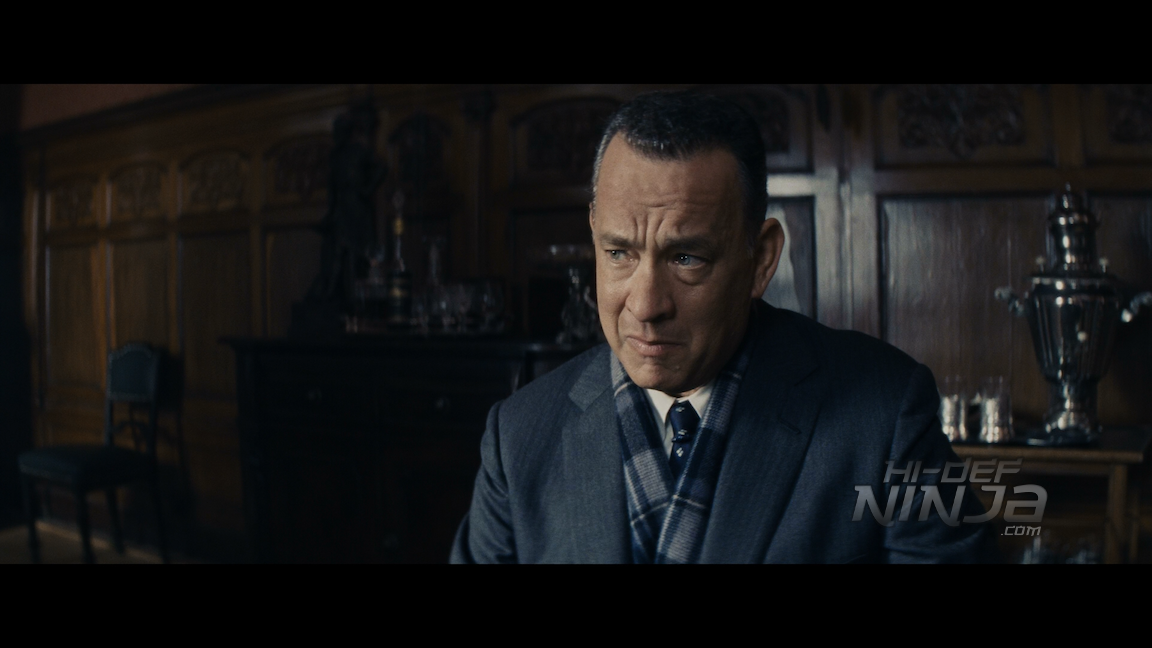 During the Cold War, the USSR was afraid of the US and vice versa.  In Brooklyn, Rudolf Abel is a Russian spy who was taken into FBI custody after receiving some encoded information.  After determining that he is an illegal, Russian, a spy, and has false papers he is to be publicly tried in US court with proper representation.  The Bar Association voted to have James B. Donovan, an insurance lawyer, represent Abel and make it appear that they are giving him a fair shake.  With great hesitation, Donovan accepts the case and not only does he have fear for his career but also his family.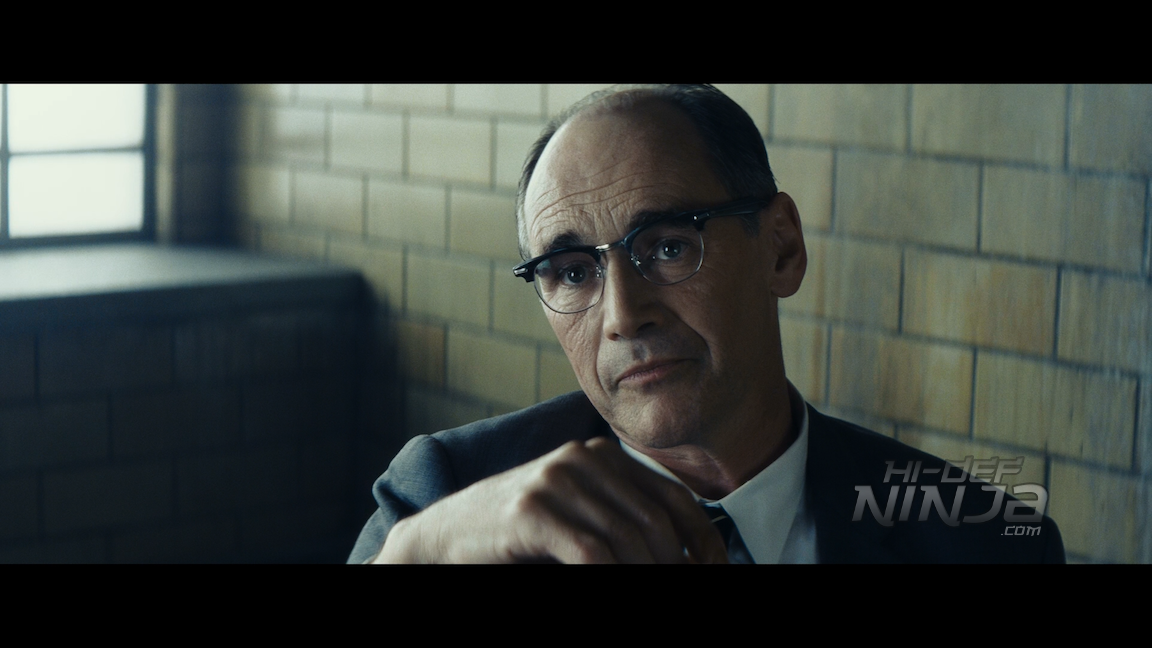 BRIDGE OF SPIES is directed by Steven Spielberg and written by Matt Charman & The Coen Brothers.  Chairman has some writing credits with TV and this is his second theatrical film.  There are a few times in the movie where you catch a little of The Coen Brothers "flare" in the dialogue so when I found out they were involved, it made sense.  It also makes sense that out of the six nominations* this film has at the Oscars is Best Screenplay.  Spielberg has created another well-made movie that flows with very little lulls in the story.  If you know some of the history of the time period, Spielberg conveys the paranoia that every American felt.  No one trusted each other for fear that someone is a "red".  
As for the acting, Tom Hanks puts on one of the best performances that I've seen from him in years.  His character has to use a full range of emotions with everything that happens to him and the people around him.  However, the "Oscar worthy" performance comes from his co-star Mark Rylance which is probably why he was nominated for Best Performance by an Actor in a Supporting Role.  Rylance's character easily has some of the best lines in the film and it really humanized his character.  If you look at the story at a glance, Rudolf Abel is the villain.  He is a Russian spy committing espionage and without getting to know him, you're supposed to hate him right?  But Rylance, along with the filmmakers, creates this man who is just going with the flow and is asked, "Aren't you upset?" and he responds, "Would that help?"  He becomes a person that makes you care about what happens to him.  
* The notations at the 2016 Oscars are for Best Picture, Best Male Supporting Actor, Best Screenplay, Best Production Design, Best Original Score, and Best Sound Mixing.
Cast
Tom Hanks as James B. Donovan
Mark Rylance as Rudolf Abel
Scott Shepherd as Hoffman
Amy Ryan as Mary McKenna Donovan
Sebastian Koch as Wolfgang Vogel
Alan Alda as Thomas Watters
Austin Stowell as Francis Gary Powers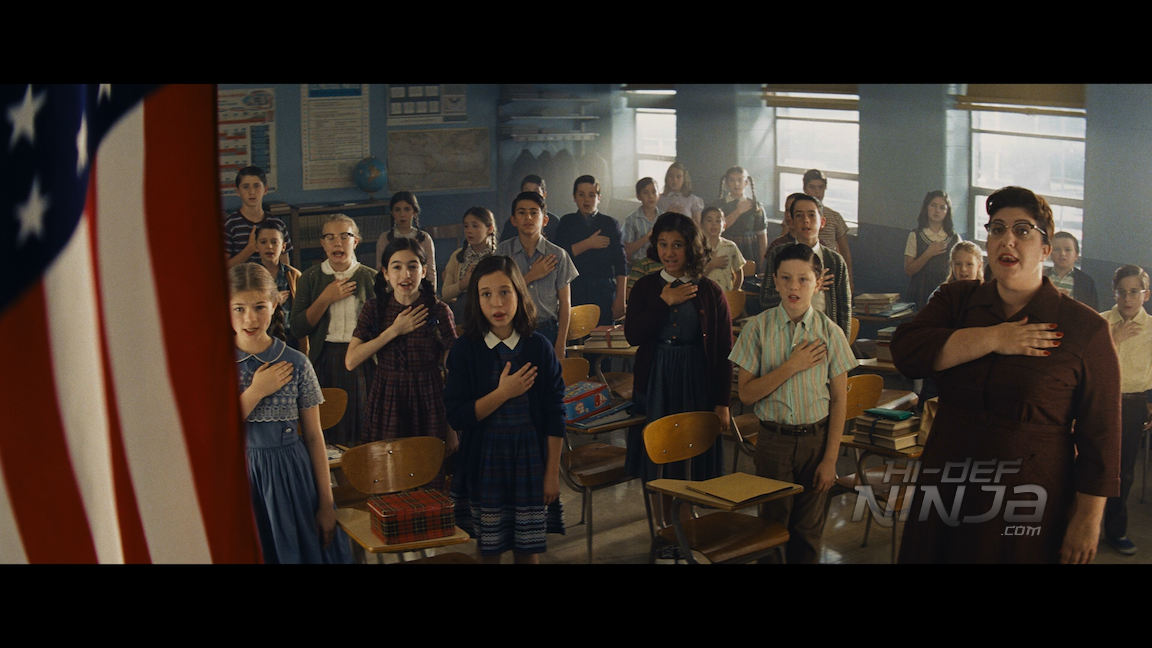 The transfer is a 1080p AVC presentation.
I think its safe to say that for the most part, everyone has seen a Steven Spielberg film at one point or another.  In the last 20 or so years, his movies have a something I like to call "The Spielberg Grain" and BRIDGE OF SPIES has it.  It is a soft grain that looks great in HD.  The detailing in images on screen are clear and crisp.  Even the details on the clothing can easily be seen. The coloring has both a boldness and it comes across looking like an older film. I think that this is perfect for when the movie is set and not shiny & new.  The black levels are deep and inky with little to no crushing, even with the contrast levels with the grain on screen simultaneously.  There are sometimes when the exposure levels feel a little bright but I know that's exactly what Spielberg intended.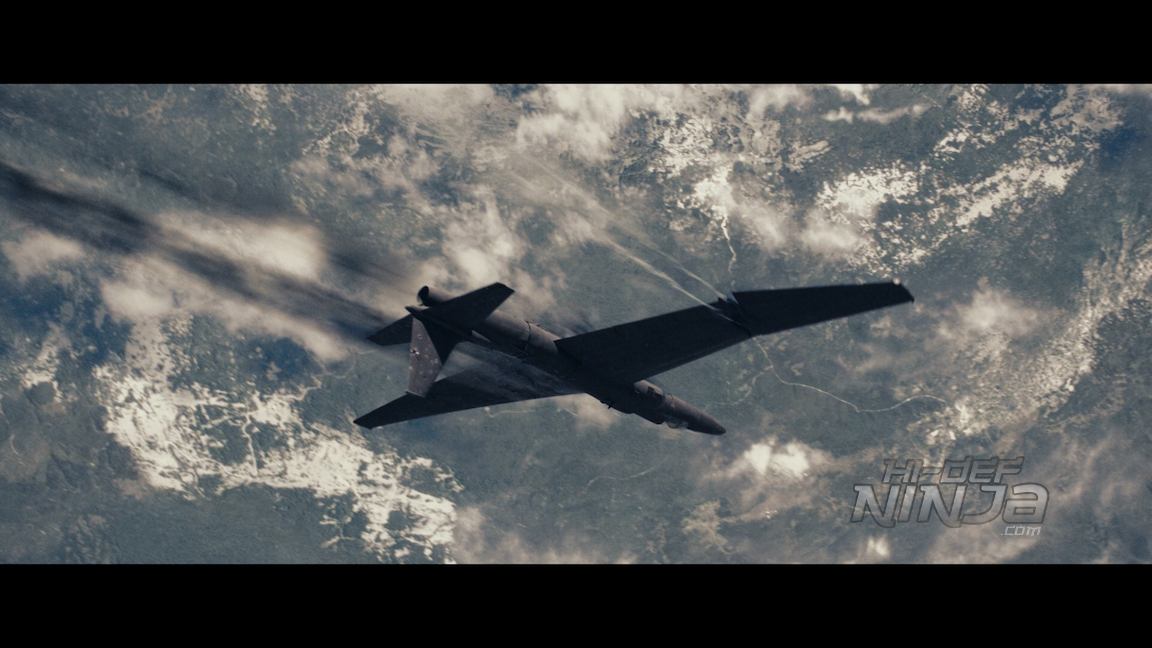 The main audio track is an English DTS-HD Master Audio 7.1 mix.
Overall, the film makes excellent use of the 7.1 mix whether it is a surround speaker-heavy scene or dialogue centric.  One of the best scenes that use the LFEs and every speaker for that matter is when the U-2 is shot down.  Not only are the explosions thunderous but also there are a few cuts to where you are watching the pilot and you are listening to the plane basically rattling apart.  So to say that all of the voices and effects were replicated perfectly is an understatement.  Honestly, Disney did a superb job with this mix.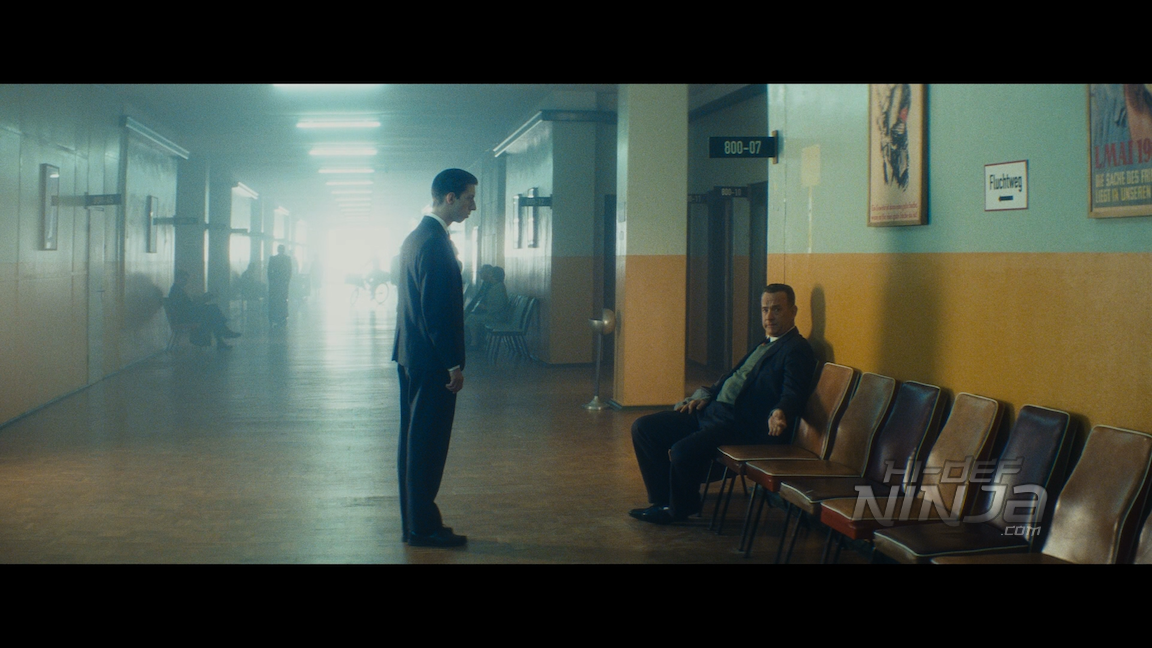 -A Case of the Cold War: Bridge of Spies: This featurette focuses on some of the filmmakers talking about living through the time period. 
-Berlin 1961: Re-Creating The Divide: The filmmakers discuss what making the wall in Berlin meant in the country and what part it plays in the film.
-U-2 Spy Plane: The filmmakers discuss the U-2 plane like the Berlin wall in the previous extra.
-Spy Swap: Looking Back on the Final Act: This featurette looks at the final scene and the accuracy in it's portrayal.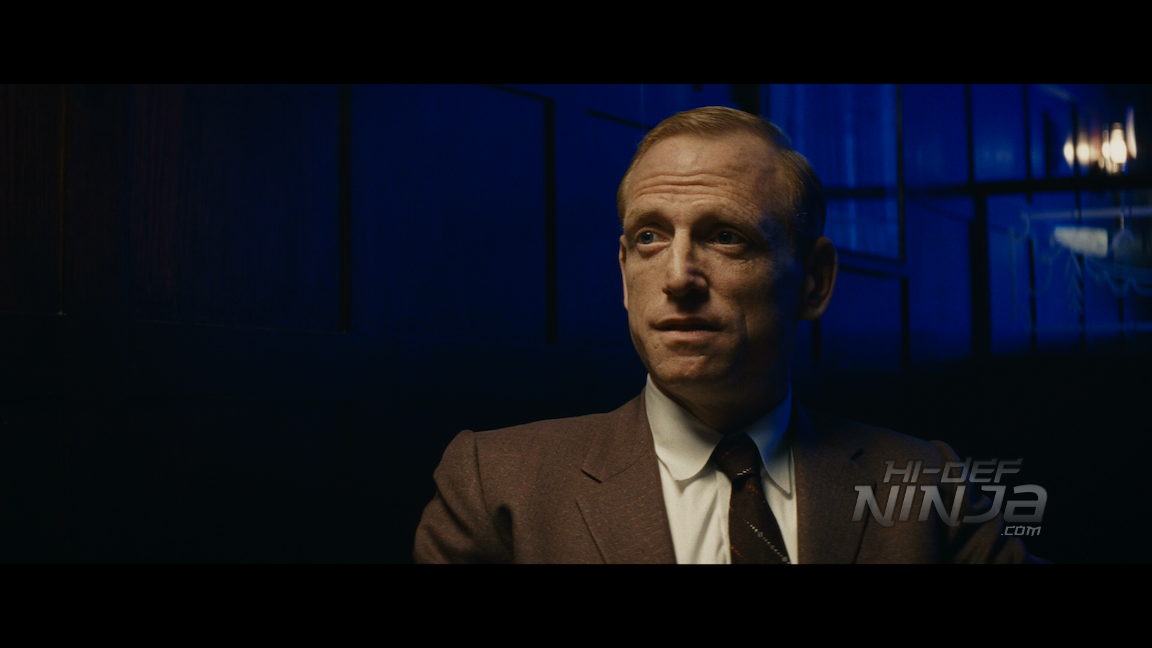 Disc Details
2-disc set w/1 Blu-ray and 1 DVD
digital copy
Running Time
141 mins
Edition Ratings
Rated PG-13
Region Coding
Region Free
Video Resolution
1080p AVC MPEG-4
Aspect ratio: 2.40:1
Audio Mixes
English DTS-HD Master Audio 7.1
Spanish Dolby Digital 5.1
French Dolby Digital 5.1
Subtitles
English SDH
French
Spanish
BRIDGE OF SPIES is an excellent movie and it deserves every Oscar nomination. The acting, directing, and writing all come together in this film about a tumultuous time in the world. The Blu-ray release has superb audio & video that has a lot of care in the authoring. The extras are pretty good and the best is "A Case of the Cold War" so make sure to check it out. I highly recommend picking this one up, especially if you're a Steven Spielberg fan.
Order your copy from Amazon