It is November 30, 1962. George Falconer (Colin Firth), a native Brit now living in Los Angeles and teaching at a local college, is having a difficulty coping with the everyday life. George's life partner, Jim (Matthew Goode), passed away in a car accident eight months earlier while visiting family. George lives life one day at a time without looking ahead with enthusiasm, but he has decided on the date in which he will give an end to the suffering he has undergone. Before his commits the selfless act, George must deal with his affairs in order. In this day when he is poised to end his life, he begins to reminisce about the life he has lived and the various persons he is interacting with, including his longtime friend Charley (Julianne Moore), will greatly impact his judgment.
Tom Ford's feature film couldn't have been better. A Single Man is a good drama actually a great drama, featuring excellent performances by Colin Firth who is the sole purpose of the great reception of this film and the always great Julianne Moore. Colin Firth does an excellent with his character, portraying a grieving widow who struggles on a daily basis and the way he takes us through his last day is before committing suicide, the way he quietly suffers, and the way he shows his heartbreak will lead you to see the agony that is occurring in underneath it all. Surprisingly, Firth manages to do all this with so little at hand, keep in mind that there is no real background on the character and all we know is the tragic accident that changes his life. So out of just this Firth manages to get the best out of the character and develop it to allow viewers to feel some sympathy for his character.
A Single Man features a story that is well executed and works on so many levels. The story is well paced, never rushed, and every scene features well developed dialogue that only helps to find more about George. The drama is moving, engaging and heartbreaking. Tom Ford manages to show the human side of his character to make the viewers ignore and up to a certain point forget about the lead character's homosexuality. At the end of the film, the lead actor's other aspects will mostly be forgotten simply because the human aspect overwhelms everything else in the picture. I got to give props to director Tom Ford for not making this movie a message regarding homosexuality and focusing on the actual quality of the film.
A Single Man arrives on Blu-ray with a 1080p MPEG4-AVC encode framed at 2.40:1. This is a tricky film to evaluate simply because it's so intermittent with the content and how it is displayed on the screen. Moreover, the film's appears to take a rather pale look, but on recurrent scenes colors pop out. Black colors are well rendered and I detect no sign of crushing. Fine detail appears to suffer from the film style the director has taken, but close up shots reveals the different flesh and garment textures. The film has a rather intricate grain structure as well, at times appearing to be heavy and on different scenes it's barely noticeable. A Single Man is not eye candy, but the way it looks fits perfectly within the intentions of the filmmakers.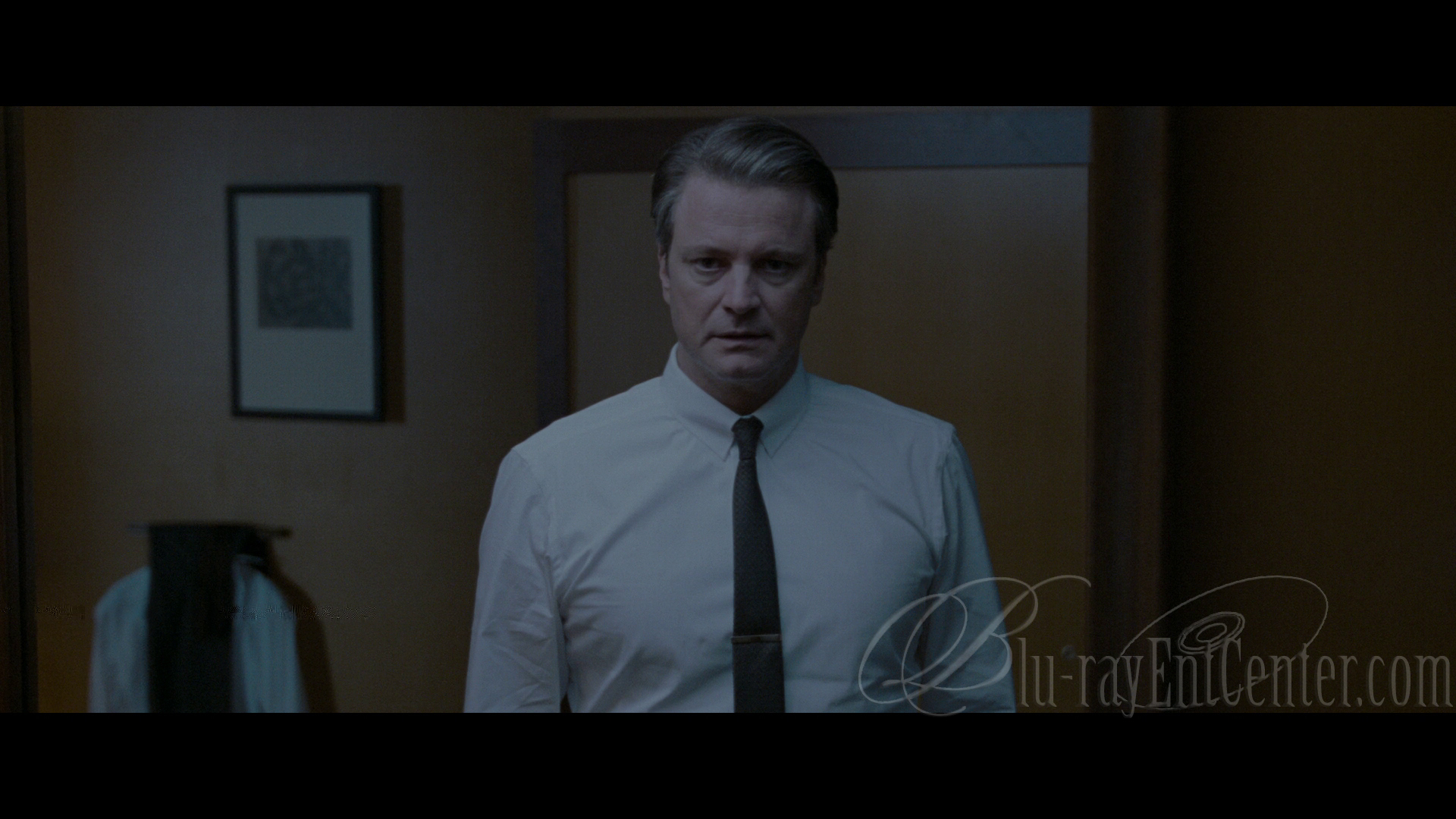 A Single Man arrives on Blu-ray with a 5.1 DTS-HD Master Audio lossless track. A Single Man is a dialogue driven film, but to my surprise there were some very high moments that completely took me by surprise. Obviously, being a dialogue driven film the reproduction of the narration had to be good and indeed it is. The track reproduces the dialogue without a hitch. The score sounds fantastic, every note is delivered with such clarity and fidelity that is a delight to listen to. There are a few scenes that make this track very loud, not distorted, but very clear and precise. The rears are used from time to time for ambient effects to draw the viewer into the scene and they work wonderfully. A Single Man sounds wonderful on Blu-ray.
A Single Man doesn't include a wide variety of supplements. Only an audio commentary and a featurette are included in this release. Check below for detailed explanation of each supplement.
Audio Commentary – This commentary piece features director Tom Ford speaking on various aspects of the film. The topics are character development, the plot of the film, explaining the scene on-screen, and more. The commentary is well paced and very informative.
The Making of "A Single Man" – This features the cast and crew speaking about the film. The interview pieces feature snippets from the film.
Trailers – features trailer for Chloe, Broken Embraces, Damages, Nine, and Breaking Bad.
MovieIQ
BD-Live Functionality
A Single Man is a film that takes a look at the love and tragedy a human being can suffer through. A Single Man also shows what the next day is holding for someone, it may be a life changing experience. Regardless, A Single Man isn't for everyone, it's tough to get through, but at the same time it will draw you into its powerful drama. The Blu-ray offers good video and audio transfers and a much to be desired set of supplements. Regardless, A Single Man is an excellent film and I highly recommend it.
The screen captures are only a small representation of what the Blu-ray looks like and are not representative of Blu-ray's true quality.