Well here's something unique in form. Panasonic has just announced the DMR-BR30 blu-ray player that utilizes an removable hard drive. It contains a 500GB hard drive available from Panasonic that records up to 450 hours of content. Not a fan of deleting stuff? No problem, once its full you can take it out and put in another.
Oh but it doesn't stop there, the BR30 will also support BDXL discs which can lead up to a minimum of an additional 80 hours of video as well as being capable of burning regular Blu-ray and DVD!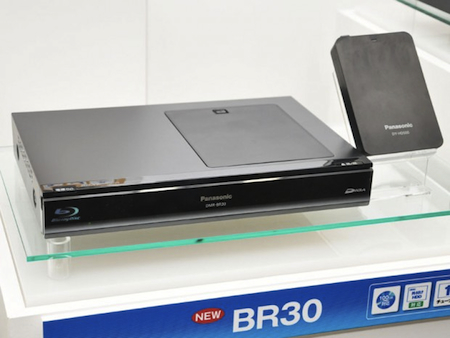 Clocking in at $450 and each hard drive tacking on another $240 can make this unique beast quite expensive!