With the number of spoofs and the memories many women have of a young Brad Pitt in his breakout role, it seems that most people have forgotten how good of a movie this is.  It is well acted, written, and directed; taking the road movie genre and adding a new dimension by putting two strong female leads in the main roles.  This film takes a story that could seem overly melodramatic and manages to turn it into a film strongly focused on its characters and the relationships that develop.
Susan Sarandon and Geena Davis star as best friends, both living boring and rough lives in Arkansas. Sarandon's Louise is a waitress with a dark past and Davis's Thelmla is a bored housewife with a jerk husband, played by Christopher "Shooter McGavin" McDonald.  Thelma and Louise ditch their lives for a planned weekend vacation between them, only to run into trouble early on their first night out.  While stopped for some drinks and dancing at a bar, Thelma is nearly raped, but Louise arrives in time to defend her, killing the man in the process.  Now the two are on the run and headed for Mexico.  Along the way, Thelma and Louise deal with a drifter/thief played by Brad Pitt and Louise's boyfriend played by Michael Madsen.  Harvey Keitel also stars as a cop on the trail of the two women, knowing that they are probably more innocent than it would seem and hoping to catch them before they get into more trouble.  He is aided by an FBI agent, played by the always awesome character actor, Stephen Tobolowsky.
It may not seem like it, but between his sci-fi fantasy films and his epic/war flicks, Ridley Scott was behind the lens directing this picture and this clearly has the elements of a Scott film, albeit with added female empowerment themes that become very apparent.  It is a road/buddy movie, but set in the Midwest, there are plenty of wide, scenic shots of the girls driving their car through vast landscapes, which is all handled quite well.  The chemistry between the two feels quite natural and the way they develop over the course of the film is handled well enough.  The Oscar winning script by Callie Khouri holds up quite well, as the film does a fine job of keeping these characters believable, while adding more and more complications to the story.  Additionally, not being a country music fan, I can forgive the soundtrack just because Hans Zimmer does a great job with the rest of the film.
I really enjoyed all the performances here.  Of course Sarandon and Davis are great, but you have a handful of supporting actors who really shine as well.  McDonald plays a jerk very well, as some are used to, Keitel is understated as the good cop who could clearly be in badass Keitel mode if he wanted to be, but holds back and presents himself as a reasonable man.  It is Michael Madsen who does really great work here.  Along with playing it too cool for school, his character has an added sense of vulnerability and sympathy that you just don't see in other roles usually reserved for the persona that Madsen can supply, ala Reservoir Dogs.  And yes, Brad Pitt does show up is boyishly charming here, but he is also quite good in the few scenes he has.
There is little to bug me about this movie.  The film feels a little long, only to break into its ending quite quickly, but it's still enjoyable and well handled all around.  Sure it is fun to see The Simpsons episode that parodies this film, but the actual movie is still a very strong one.  A very solid film to check out if you have not done so before.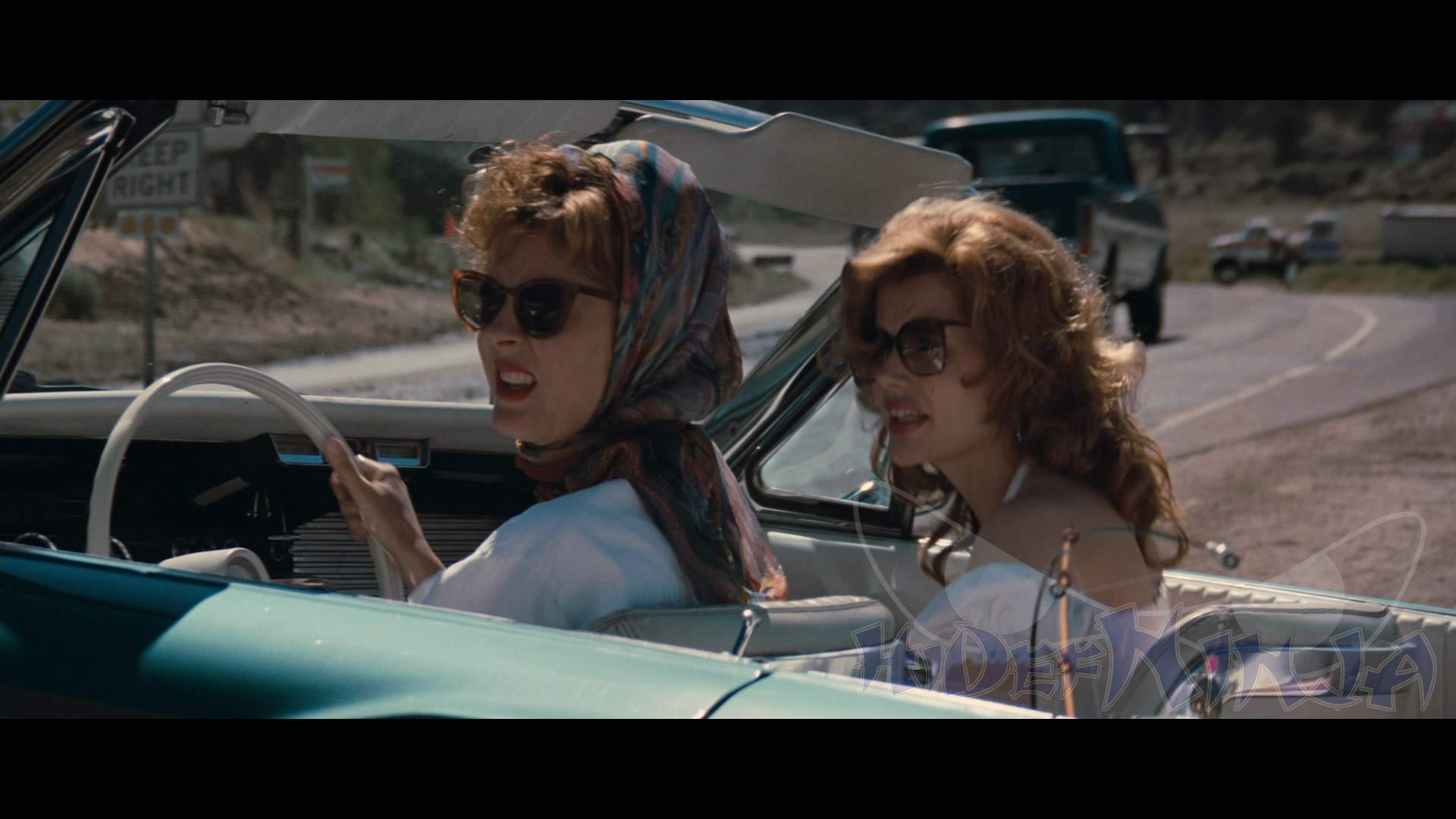 The Blu-ray disc boasts a 1080P/AVC-encoded transfer and looks great.  Given that the film was released back in 1991 and is set mostly in the desert countryside, this is a flick that could have looked very dirty.  Instead, the image is very vivid throughout.  The quality of this transfer is great.  Very crisp imagery is presented when it comes to the dirty earth tones and wonderful blue skies.  Even when the film moves indoors, the textures of all the character's faces, clothing, and various rooms and buildings in general all look great.  As the film is now twenty years old and I think Ridley Scott was more focused on making Alien look amazing on Blu-ray, rather than spending a painstaking amount of hours to perfect the image of this film, there are some hints of grain to be found.  However, that should not prevent anyone from upgrading to Blu-ray for this film.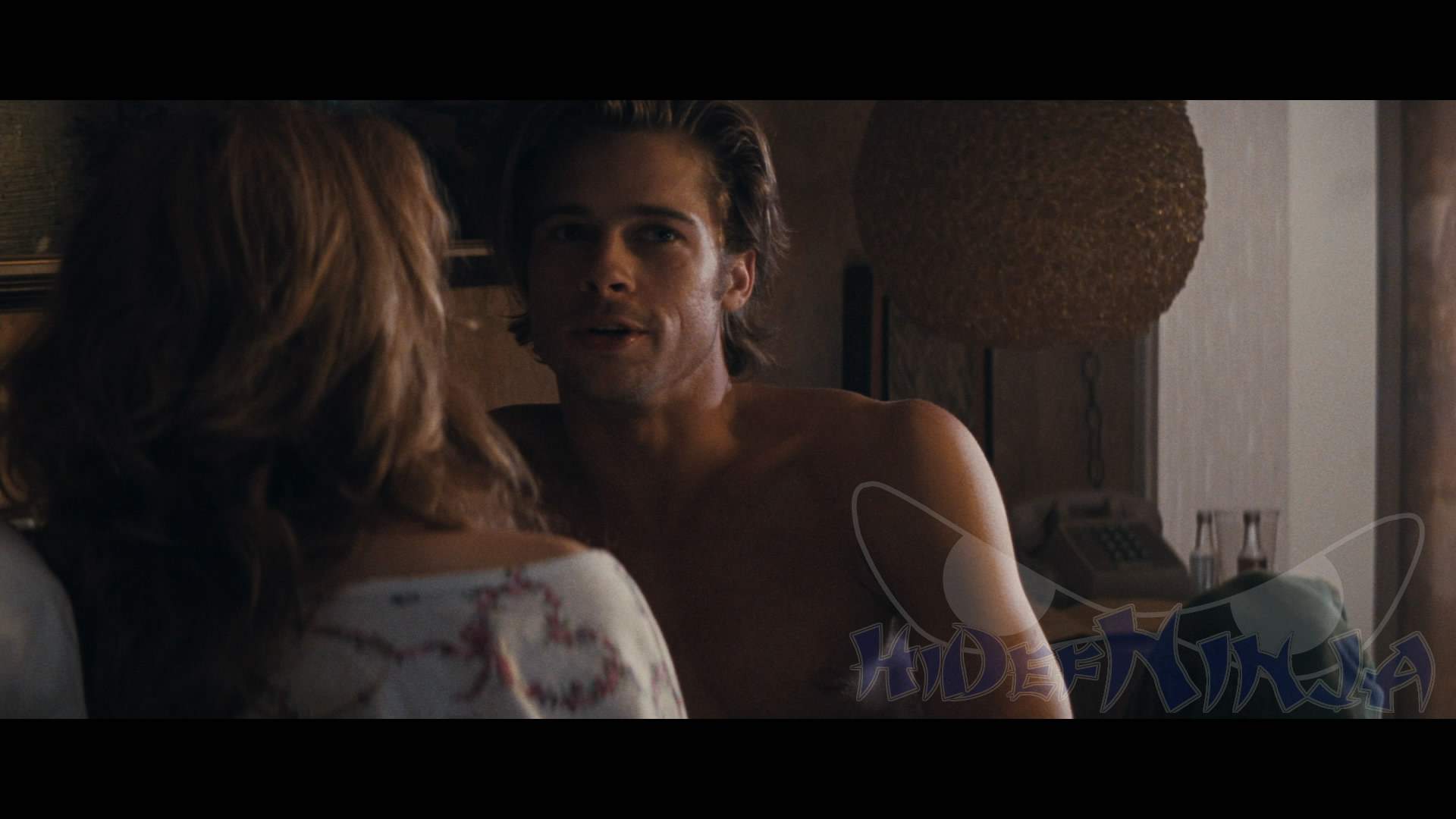 On the audio side of things, this disc boasts a lossless DTS-HD Master Audio 5.1 surround track.  The quality of this soundtrack is not something that needs to impress me the most, as the film is very much rooted in its dialogue, however, when the film has Zimmer's score blasting, or when we get to scenes involving Thelma and Louise hauling out in their car or taking a few shots for target practice, the disc is solid in its audio presentation.  The disc also has several different language audio tracks and several subtitle options as well.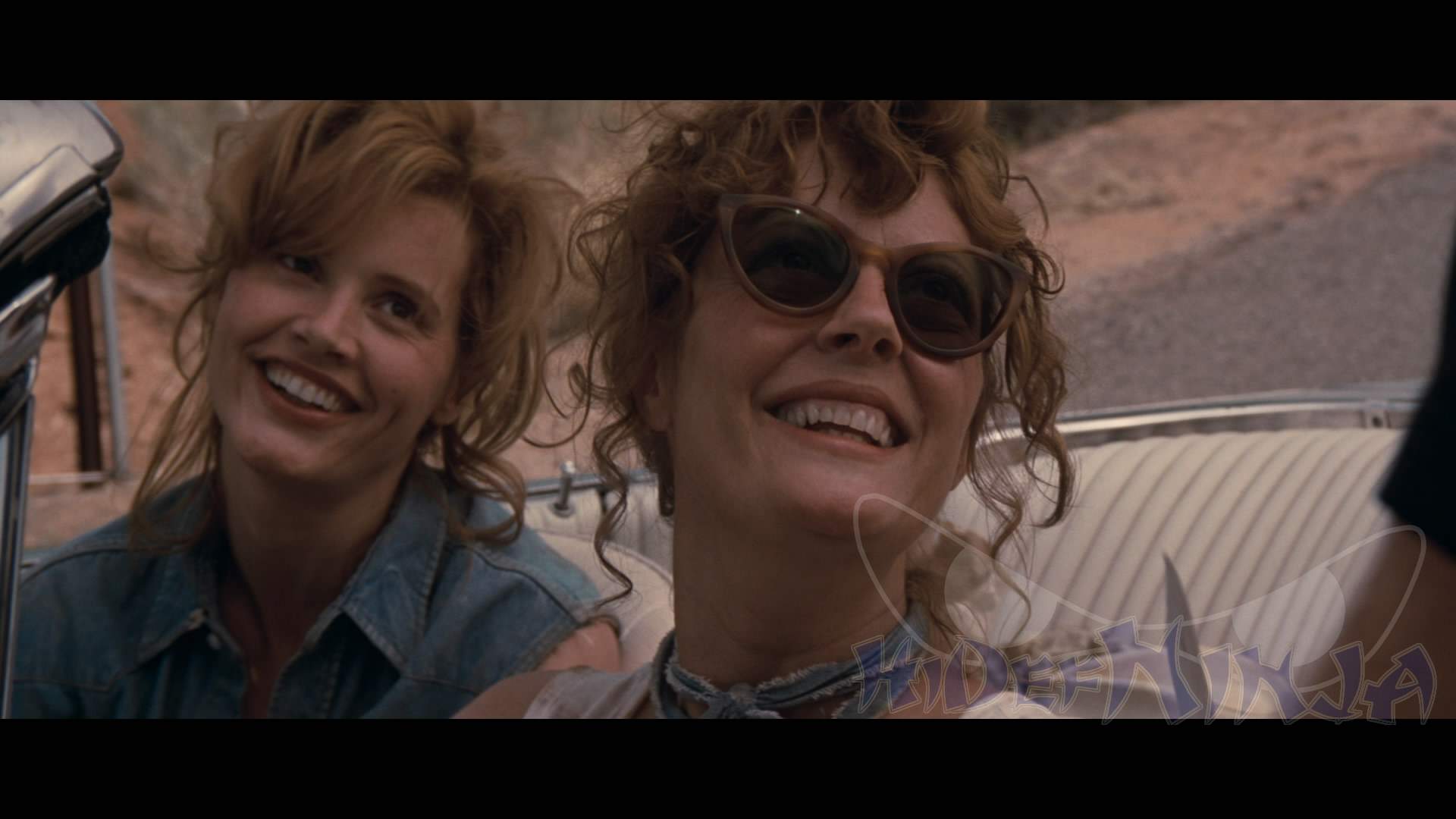 Unfortunately, despite being a 20th Anniversary edition, this Blu-ray does not include any new extras or special features.  Adding to that disappointment – all of the special features are presented in standard definition.  Still there are a solid set of extras to be found on this disc.
-Two audio commentaries:  The first track is a solo one, with Ridley Scott providing plenty of detail about the making of the film.  People familiar with Scott should know that he can be very talkative, if a bit dry at times, but always provides lots of insight into his films.  The second track features stars:  Susan Sarandon and Geena Davis, and writer Callie Khouri.  This track is more laid back, with the stars having fun recalling the making of this film and some other reflections on how it all went down.
-Thelma & Louise:  The Last Journey:  A 3-part, hour long look at the making of this film, with interviews with all of the principles involved.  This is a very good look at the production of this film, as it covers all of the major details of the making of this film.
-Original Theatrical Featurette:  A much shorter look at the film's production.  Standard EPK stuff.
-Deleted and Extended scenes:  About 40 minutes worth of additional footage.  Some interesting stuff here, but nothing essential for a film that was already a bit too long for me.
-Extended Ending with Director's Commentary:  Summed up in its title.  Offers a slightly different take, but the theatrical ending is already pretty classic for this film.
-Multi-Angle Storyboards:  The Final Chase:  A neat look at two sequences in the film.
-"Part of You, Part of Me" Music Video by Glenn Frey:  I don't like country music, but if you do – here's some more of it, plus clips of the film inserted in.
-Trailer and TV Spots

Thelma & Louise is a solid early 90s classic.  It may feel weird to say that, given the many films you can associate with that time period, but it is a very good film that deserved the recognition it received when it came out.  Certainly helping this film is the solid Blu-ray presentation.  The film looks and sounds great in this format.  While nothing new has been offered in the extras department, the features available are still quite good, which is what I tend to expect from a Ridley Scott film.  If you haven't seen this film before, watching it on this Blu-ray disc is certainly a great way to catch it.