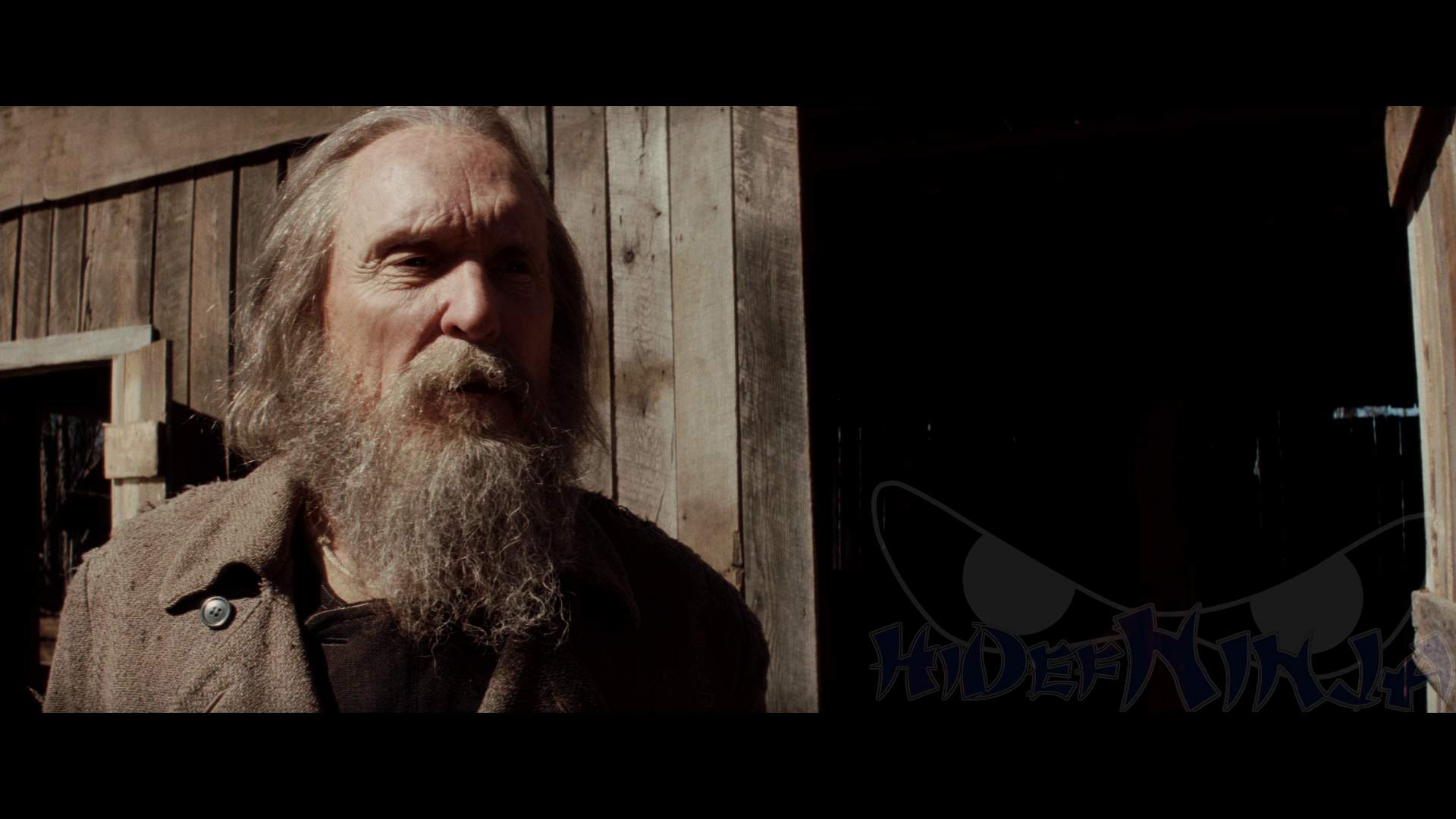 Get Low tells the story of an old hermit…well, the end of his story.  The film is ostensibly a quirky comedy, with dark undertones and strong performances.  The film is handled with a lot of subtlety, as it is about letting the older actors use the experience they have to create a story that should feel emotional for the viewer.  While I did overall enjoy this film, the problem is that the story did not keep me at the level it was going for.  It ended up being more about how great the lead actors could be in a story that is handled just okay.  Still, there is a lot to like here.
Set in the 1930s, Robert Duvall stars as Felix Bush, the "Hermit of Caleb County."  Felix has lived a quiet life of isolation in the backwoods of Tennessee for over 40 years.  Equipped with a shotgun and a rather large and wildly grown beard, Felix only causes speculation to those who have heard about him.  As he is quite old and not exactly keeping himself relevant, Felix is aware that his time on earth is nearly up and decides to handle the task of preparing himself for death.
In a move that seems appropriately strange for such an infamous fellow, Felix decides to have a funeral party that would take place before he actually dies.  It is at this event that Felix would like to hear from anyone who has a story to tell about him, presumably so he can hear other's opinions for himself.  This is also the forum in which Felix has plans to confess the haunting secrets that have pushed him towards his recluse nature.
In order to arrange this living funeral party, Felix enlists the help of the local funeral home director and his young partner.  They are Frank Quinn and Buddy Robinson (played by Bill Murray and Lucas Black) who are more than happy to be involved, as the funeral home has been in financial trouble.  While Felix is quite the cantankerous character to deal with, Frank, especially, is willing to do all he can to get this man what he wants and of course make the money he needs.  The announcement of this event does call the attention of the town, as well as an old flame, Mattie (Sissy Spacek), who may be of help in Felix's late life stage of self-discovery.
The key to this film is Duvall, no doubt at all.  He completely own this film, portraying man who expresses such a stiff and mean outer self, while clearly hiding from his own past.  The giant beard and the fact that his closest relationship is with his own animals puts the viewer right in a place where they may not want to like this man, but they are certainly intrigued by his situation.  Even with the more animated elements of his character, one is still more intrigued by the "why?" that is involved when considering who Felix is, and it is this mysterious aspect that kept me with the film the most.
Certainly helping the film is the presence of Bill Murray, but that should go without saying for any movie.  Murray knows how to sell his likable scoundrel-type charm, and even here, in a smaller movie, and in his later years, Murray still knows how to make a character like Frank fun to see, even as you can tell he is a man struggling to keep his business afloat for the sake of himself and the few others in his life.  Black is good as well, though fairly outmatched by the elder actors who are present.  The Buddy character is the moral center of this film, so it should come as no surprise that he is basically the blandest character the film presents, which is not necessarily a knock, but does give the film an easy way to present exposition.  Finally, Spacek is an old pro, just like Duvall, so she blends right into the film as well.
Also effective for this film further is its cinematography.  The film's story evokes tall tales and legends, and the way it is shot does suggest this aspect.  The tone is fairly subdued, only building up to certain scenes of character discovery, backed by the good looking countryside/forest scenery.  The score by Jan A.P. Kaczmarek backs this up as well, calling back to the time period it is set in, as well as providing a fitting theme for all of the characters.  This is the first feature film for director Aaron Schneider, and while the pace is very deliberate, given the character focus and subtle nature of the story, he does have talent behind the lens, which is noteworthy.
As much as I do like the performances in this feature, I still think the story more or less sets itself up to be taken over by them, with little regard to how effective the tale ends up being.  Basically, much of the movie relies on the investment we are supposed to have in finding out what the big secret that Duvall is hiding is.  This leads the film down the path that others have gone, where the necessary obstacles appear in the way of getting Duvall to his big moments, particularly during the funeral.  It is not enough to keep me from enjoying the film overall, but if it were not for the stellar performances and fairly humorous moments, the film's Hallmark-like notions could have gotten the better of it.
Looking towards its higher marks, Get Low is a good film overall.  It has solid performances, particularly Duvall, who was probably on the short list to be nominated for an Oscar this year, but fell just outside the final ballot.  The film is quite good looking, which shows promise for Schneider as a director.  It is funny as well, which I do not think I have emphasized enough.  While the film does deal with some subject matter that does not suggest as much, the film has the layers of quirkiness to get across the idea of the viewer watching the roots of a tall tale.  Along with that, we do get to see Duvall with a great, big, bushy beard, and that should deserve a watch in itself.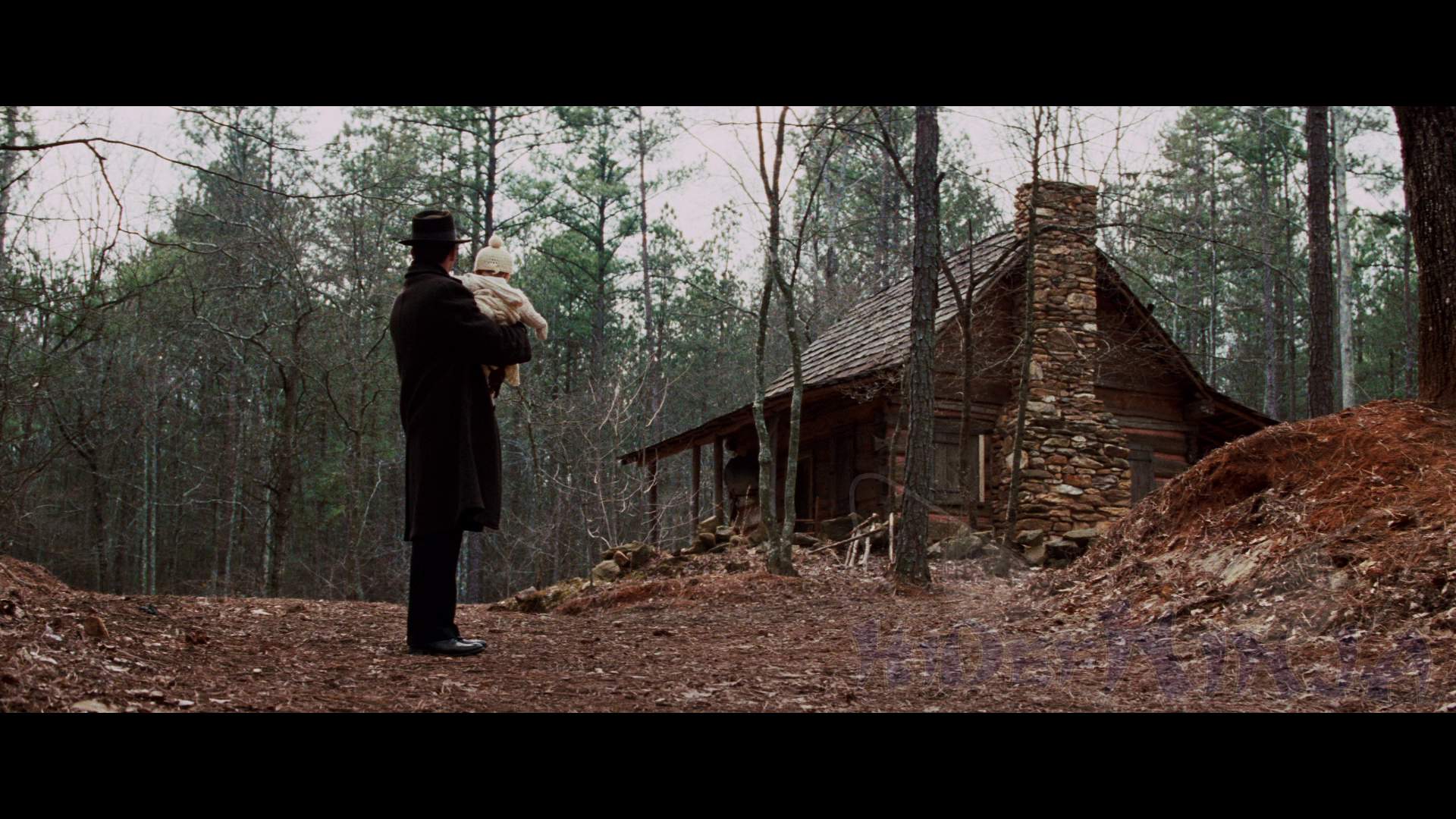 It is nice to see a Sony Pictures Classics release getting such a nice transfer.  The presentation of this film in 1080p is pretty much flawless.  This being a recently made film, it is fitting that it has easily made for such a great looking transfer on Blu-ray.  As it is a period film, set in the countryside, the various pieces of scenery look quite gorgeous.  This may not be a nature documentary, but looking at lot of the woodland browns, greens, and yellows, among other colors certainly suggests something similar.  The costuming and set designs are also benefited from having their details be shown off with such great picture quality.  With all of its great texture work, this is about as good as this film could look for a home viewing medium.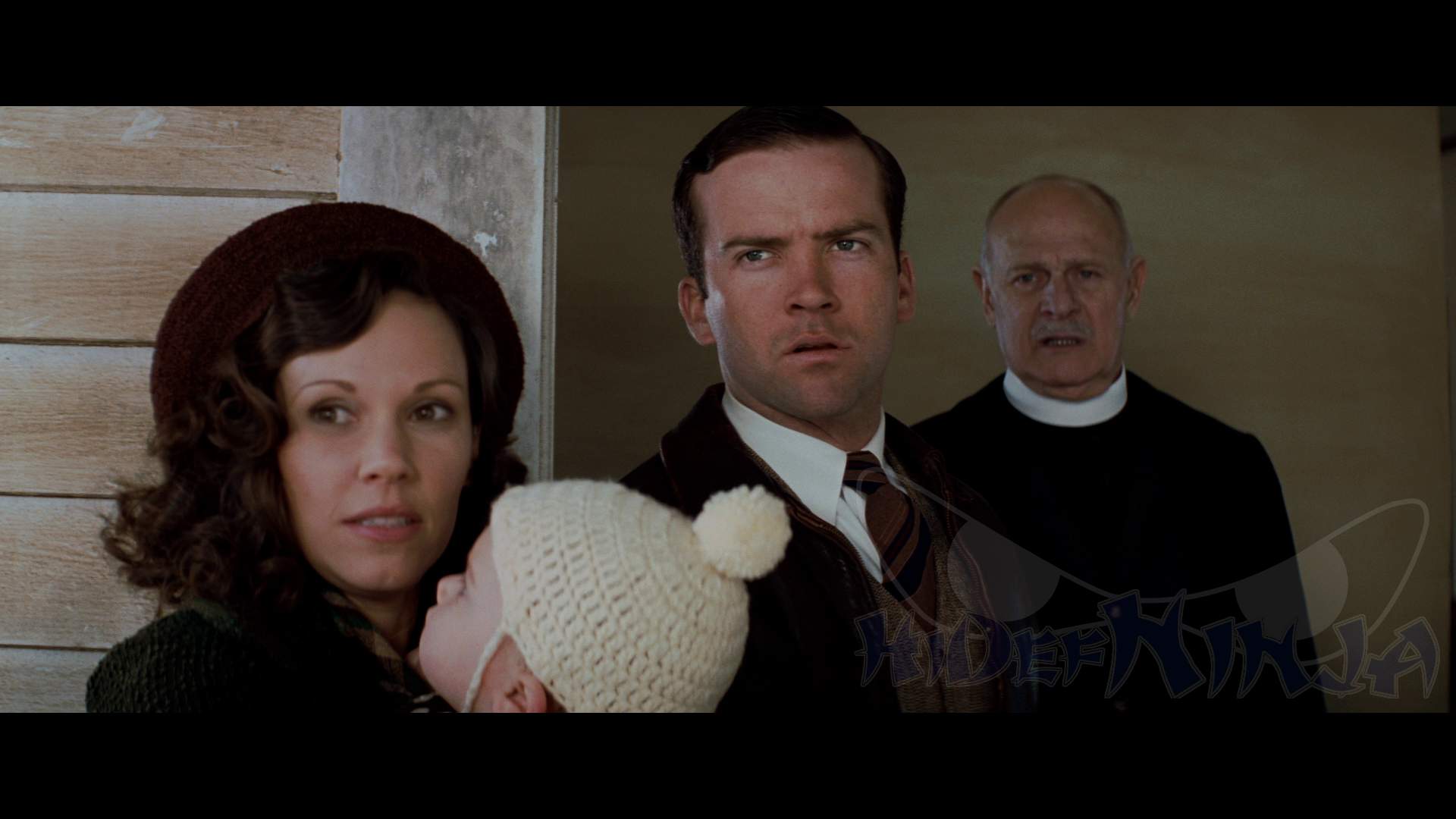 The audio track for the film is quite good as well.  While focused more on dialogue, the score of this film is quite good and benefits from the work on the DTS-HD lossless soundtrack.  You do also have moments of wily old Duvall letting loose with his shotgun, and those moments come across well.  Few moments that focus on fire and stormy weather also work quite well.  The film does not boast the kind of moments that are going to blow out my speakers, but the film is overall focused on the characters speaking, a bluegrass touch, and some atmospheric noise, given the location of the story.  The Blu-ray also includes a French audio track, along with English, French, and Spanish subtitle options.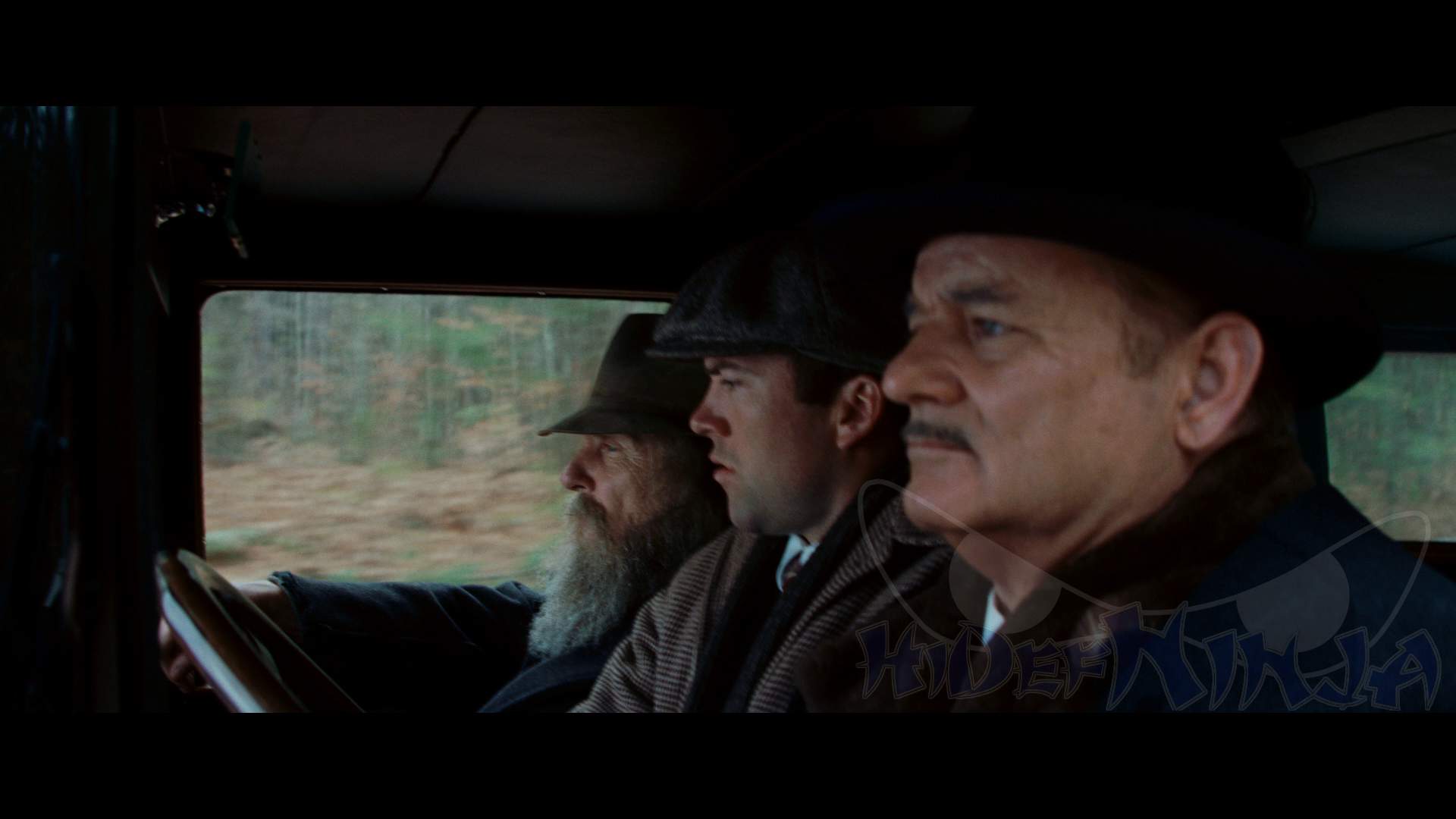 For a film that was only seen in limited release, Sony has provided Get Low with a fair amount of extras that provide a little extra insight into the film.  In addition, each featurette is presented in HD, which is always the right way to do things for a Blu-ray release.  Finally, the disc is BD-Live enabled.
Features include:
– Audio commentary with Robert Duvall, Sissy Spacek, Director Aaron Schneider, and Producer Dean Zanuck
– Cast & Crew Q&A:  About ten minutes of footage captured at the Tribeca Film Festival premiere of Get Low.  Most of the cast has a chance to speak about the film, which is later followed by a brief question and answer segment in front of an audience.
– The Deep South:  Buried Secrets:  A brief segment that goes over the origin of the film's story, followed by a look at the making of the film.
– Getting Low:  Getting Into Character:  A simple segment that has most of the actors speaking about their characters in the film, accompanied by footage from the film.
– A Screenwriter's Point of View:  Screenwriter C. Gaby Mitchell speaks about the process of developing the film's story.
– On The Red Carpet:  Another short segment during a premiere, featuring brief moments with the cast speaking about the film.
– Theatrical Trailer
– Previews for additional Sony titles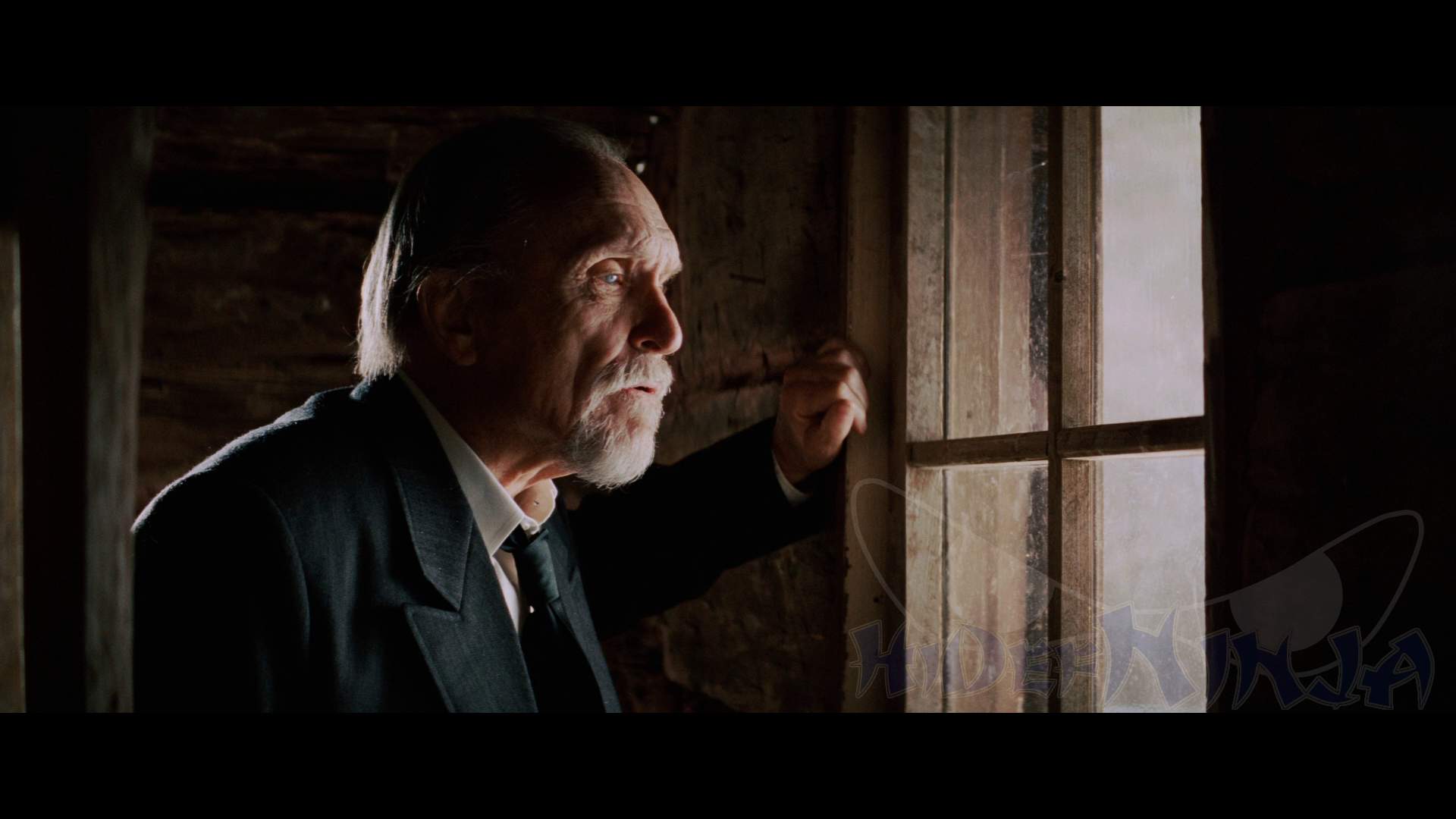 I did not fall in love with the film itself, but I do think it is worth seeing based on the merit of these performances.  Robert Duvall is very good in this film and seeing Bill Murray in anything is pretty much a guaranteed pleasure.  The film also boasts a quality Blu-ray presentation, which should at least warrant a rental, because getting to see a small character drama in the best way possible does a lot of justice for a film that does not cry out for a large amount of attention.