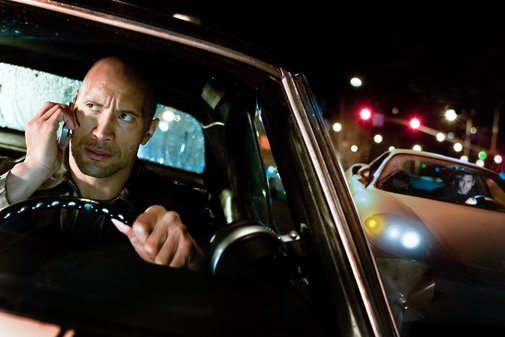 Driver (Dwayne "The Rock" Johnson) has spent the past ten years in prison and he is about to be released. Filled with vengeance he is now systematically going after all those that put him in jail and killed his brother. Killer (Oliver Jackson-Coen) is a man who strives for challenges and a professional assassin who has been hired to kill Driver. The Cop (Billy Bob Thornton) is a struggling drug addict whose dark past may bring him more problems that his expecting. Driver just got out and he is not resting until he finds the culprit of his sorrows.
We finally see Dwayne "The Rock" Johnson return to the genre that most suits him, action. For the longest time he had been jumping from genre to genre, but doing just that didn't quite fit him. Faster is a fast paced action flick that takes very little time in explaining the story's background. The film features three different character stories that while the writers and filmmakers attempt to make us believe that they intertwine in some way shape or form they don't. This does no good to the film as it feels like it is dragging. But by the end of the movie there's only one questions, is there anything wrong with a testosterone filled movie? No, because you can't go wrong with muscle cars and bullet ridden action scenes.
Is the movie perfect? Not even close, but you sort of get a clue of what the filmmakers intended from the get go. The three main characters have inner problems they seem to be dealing with and while they aren't all complex they do come up short. Driver is a man with vengeance and with a goal. He is a man with very few words and waiting to let his gun do the talking. This isn't the best role that Dwayne Johnson has play, but it is certainly good to see him back to the genre. Killer and the Cop are two characters that have a certain level of complexity, but their roles just seem to convolute the storyline. Killer is a man who is driven by challenges, a professional kill for hire, whose love interest is becoming his problem in finishing his work. The Cop could have had fewer scenes, but his drug addiction just didn't seem to fit the story.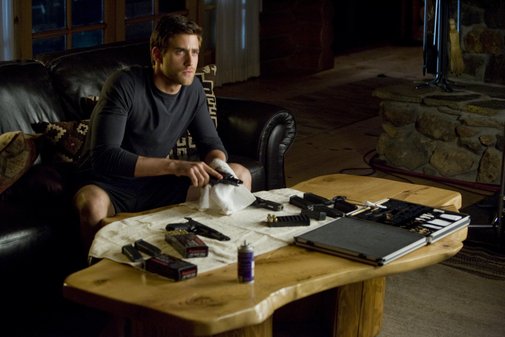 Faster arrives on Blu-ray with a 1080p MPEG4-AVC encode framed at 2.40:1. Colors are well resolved throughout, not striking yet they look good which fits the look of the film. Black levels are inky with no apparent issues. The picture boasts incredible depth and sharpness throughout. Skin tones are natural and lifelike. Detailing is exceptional as well featuring some great level of details. The film features a layer of grain to give it that film like look. There is some video noise that lingers throughout other than that some minor issues that most will simply overlook. Faster looks great on Blu-ray.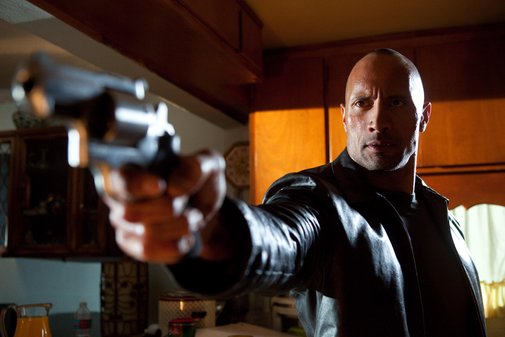 Faster arrives on Blu-ray with a 5.1 DTS-HD Master Audio lossless track. Typically action films are filled with enough excitement that sucks you into the film, Faster features a track that does just that. From the first few minutes the sound of the car roaring through the speakers with such power immediately puts you inside of it. The track features strong base and proper directionality making you feel the roaring of the engines and zipping of the bullets as they are passing by. Surprisingly, the dialogue does not succumb to the intense action that is featured in the film. The track just simply won't disappoint.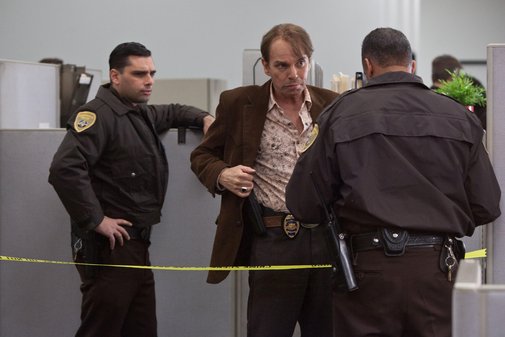 Criminals and Cops: The Cast of Faster – This featurette allows the actors to talk about their characters.
Animatics – Viewers get a chance to see four (4) different sequences in CG.
Weapons and Wheels: The Guns, Cars, and Stunts of Faster – See how the filmmakers chose the weapons and cars for each of the characters.
Alternate Ending – If you thought the ending in the film had wasn't all that great wait until you see this. Also, it features optional director's commentary.
Deleted Scenes – Featuring optional director's commentary.
PS3 Theme – Insert the disc into the Playstation 3 to find a downloadable theme.
Previews
MovieIQ
BD-Live Functionality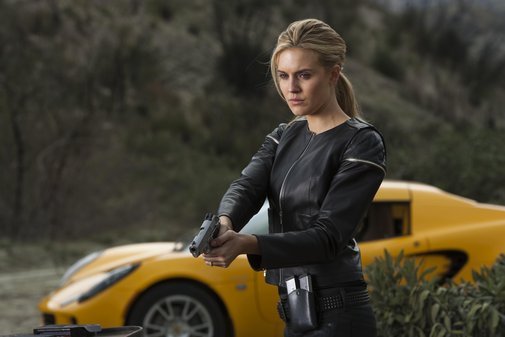 Faster features the return of Dwayne Johnson to the action genre (hopefully for good) and while the film wasn't all that it was certainly a great popcorn film. The film is filled with action, cars, and firefights that make it all that much better. Sure, the film has its flaws and the character arcs somewhat fall short, but for the sake of entertainment just sit back and enjoy. The Blu-ray features great video and audio quality that make the movie that much more appealing. The funniest part is that they advertise the film being in a certain town in California, yet parts of them were film in my hometown of San Pedro that added a higher level of interest for me personally. Overall, the film is filled with thrills that make it a very entertaining popcorn flick! I recommend it!