Warner Home Video has announced "Harry Potter and the Deathly Hallows Part 2" for Blu-ray release on November 11th. The last and final chapter of the story is here in an epic finale as the battle between the good and evil forces of the wizarding world escalates into an all-out war. This title will arrive to store shelves on a Blu-ray/DVD/Digital Copy. Along with the single release Warner is also preparing a Harry Potter Complete Collection that includes all 8 movies. The set appears to have all the previously released supplements and no new content other than Part 2's are included. Check below for a list of supplements and technical specifications.
Technical & Video Specs
Blu-ray BD50 @ 1080p Aspect Ratio 2.40:1
Audio
English DTS-HD Master Audio 7.1 Surround
French Dolby Digital 5.1 Surround
Spanish Dolby Digital 5.1 Surround
Subtitles
English SDH
French
Spanish
Disc Features
Maximum Movie Mode hosted by Matthew Long (Neville Longbottom) and other cast members
A Conversation with JK Rowling and Daniel Radcliffe
The Goblins of Gringott's
The Women of Harry Potter
Warner Bros. Studio Tour London
Additional Scenes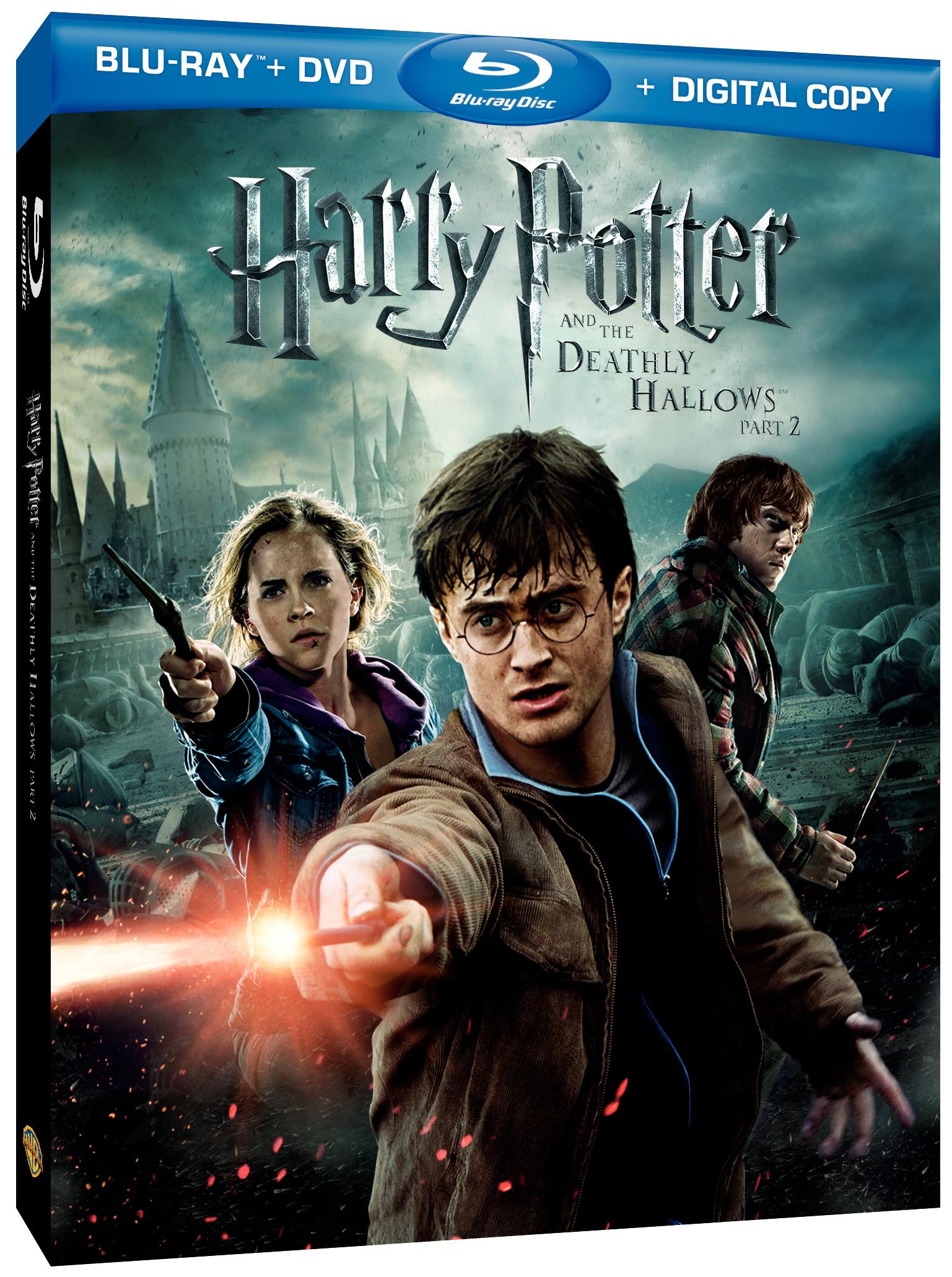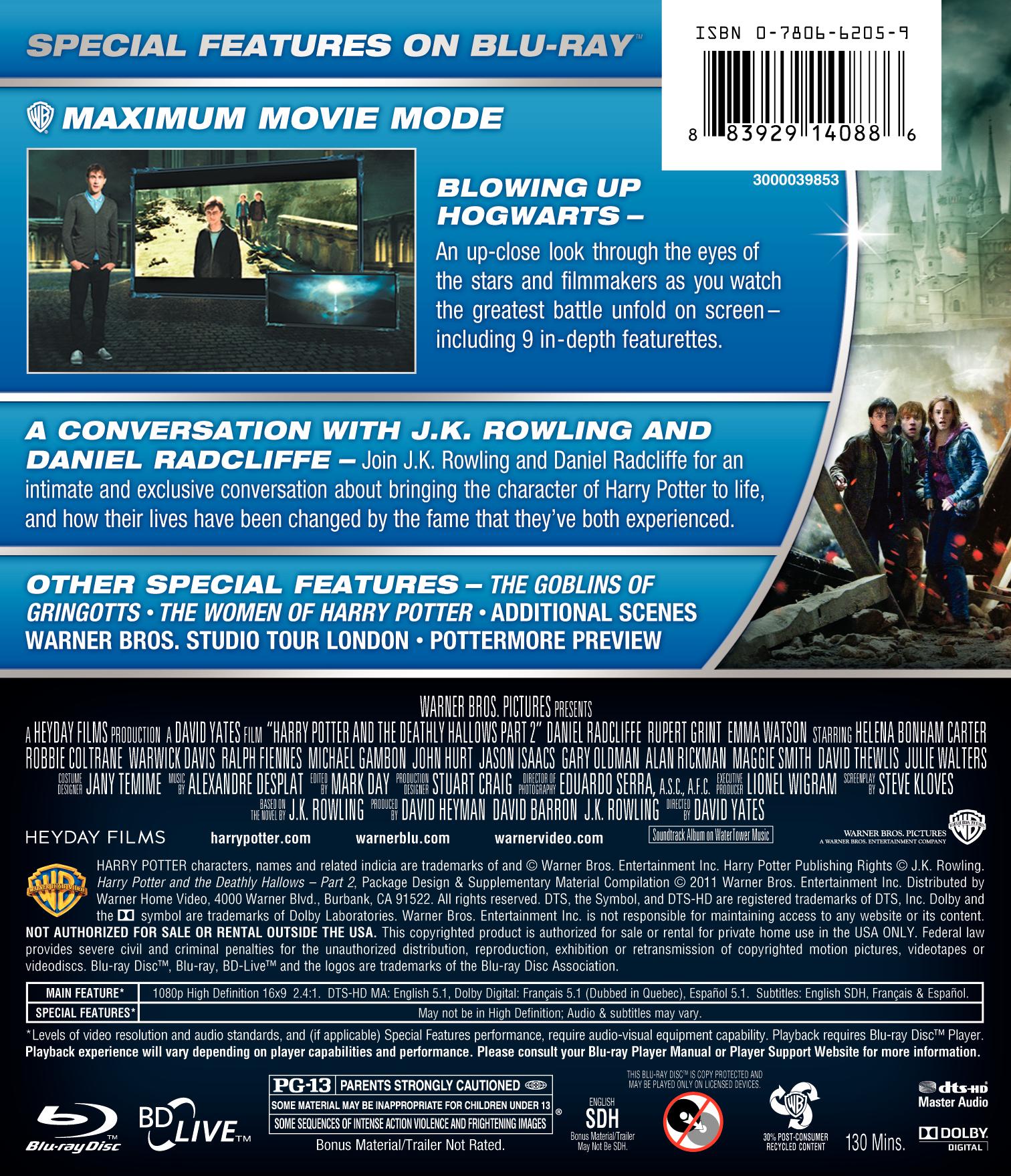 Here's the Harry Potter Complete Collection!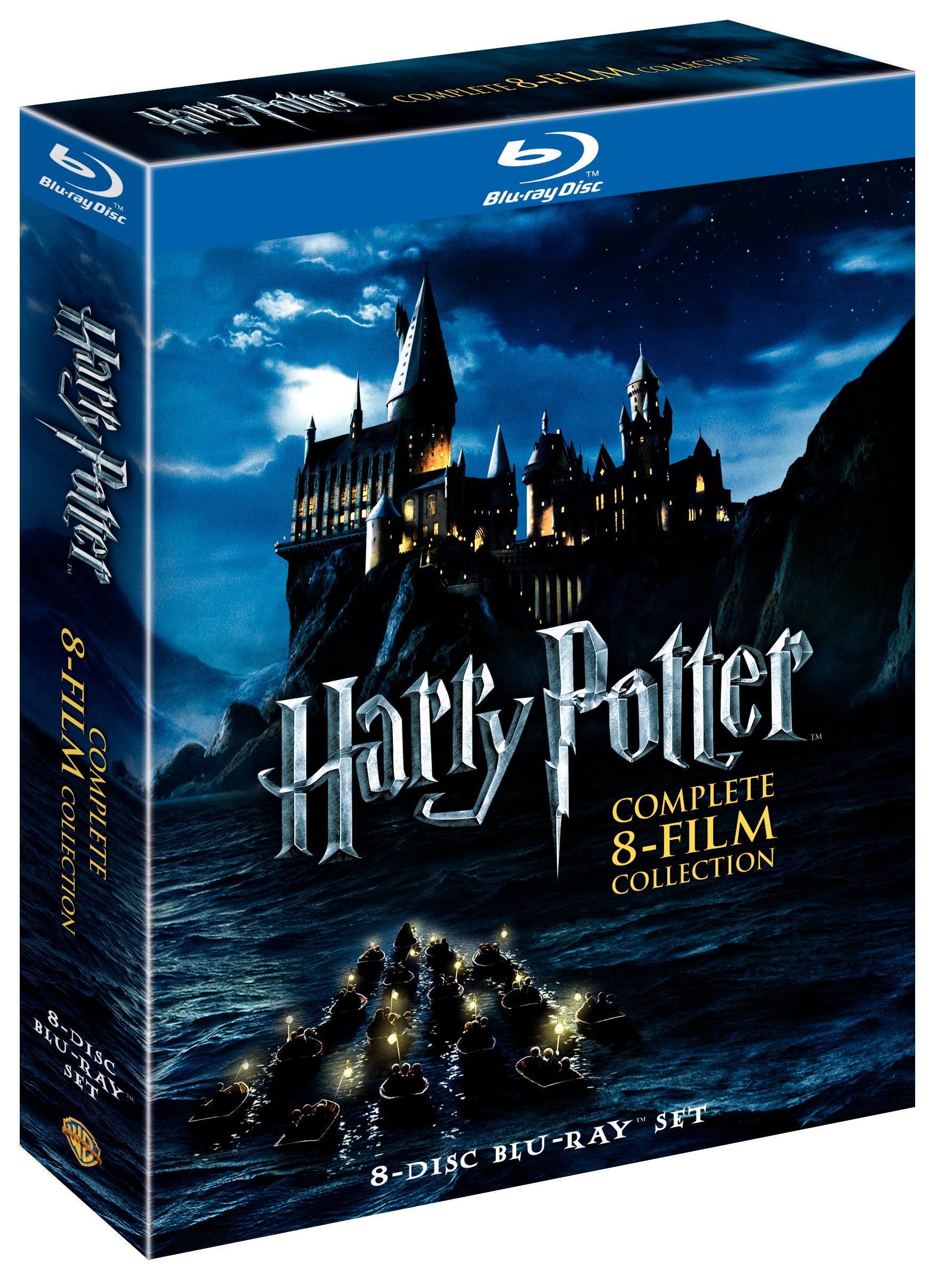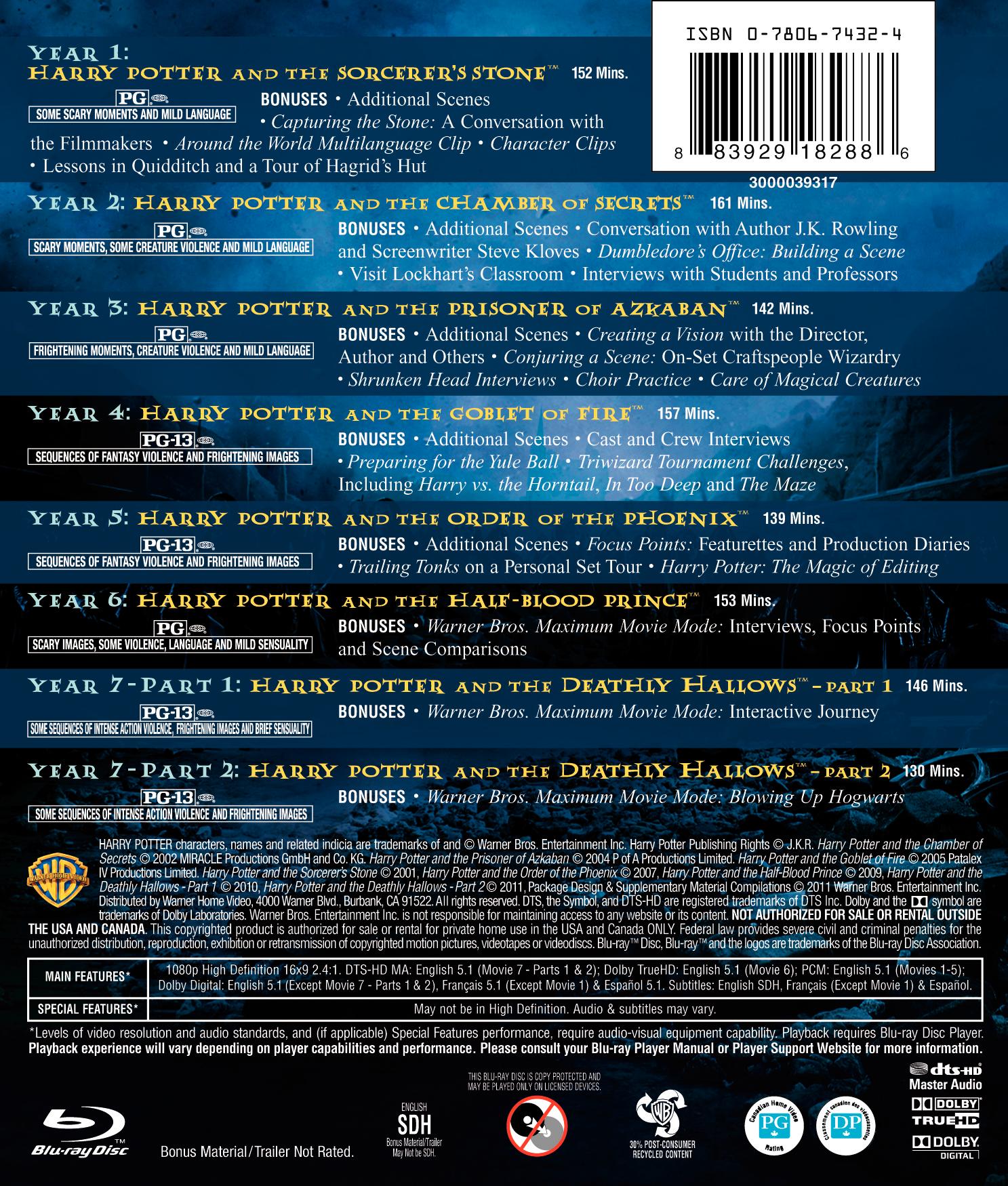 httpvh://www.youtube.com/watch?v=I_kDb-pRCds