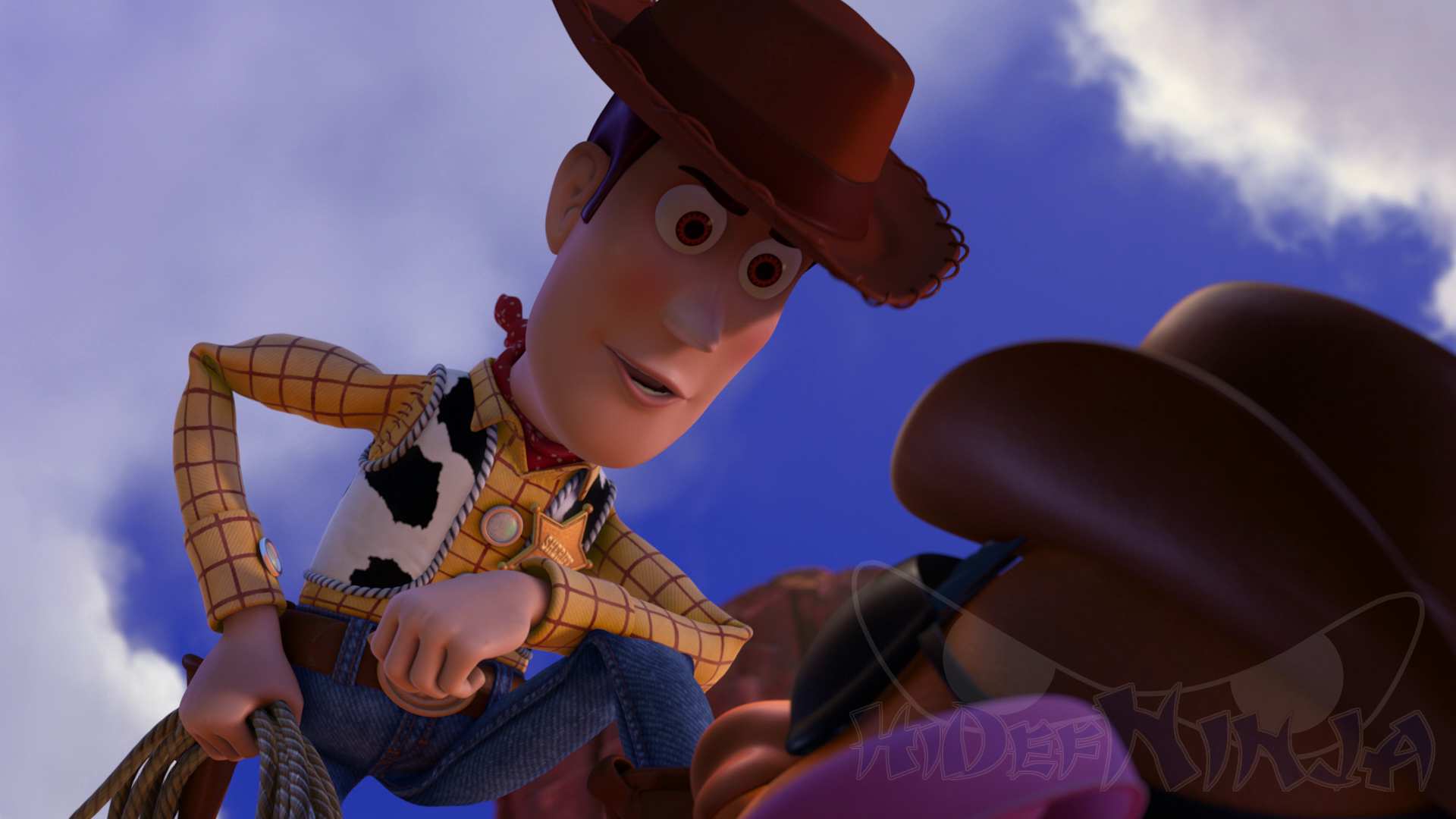 The years pass and Andy is growing up, but he refuses to give up his childhood friends, Woody (Tom Hanks) and Buzz Lightyear (Tim Allen). Andy is headed for college and the toys believe they are going to get shelved in the attic for ever. The toys decide to make a run for it and end up in the donation box.In the confusion, Andy's mom accidentally donates the toys to a day care and it is now the time to start fresh in what they believe is their new home, but they are about to embark on a brand new adventure.
The antagonists in this story are more than a few but they are lead by a ring leader by the name of Lots'o. Lots'o and his cronies which include Ken the barbie doll trick the original toys into being mince meat for the toddlers where as they get normal play with kids a little bit older. While Woody escaped trying to get back to Andy, Buzz is off to talk to Lots'o and get things squared away. Though, a twist comes into the plot that turns Buzz against the toy crew and now they have to save themselves. Or do they?
Woody ends up at a sweet girls house after catching a ride out of the daycare in her backpack. It is at this girl's house that he talks to the other toys there to figure out what Lots'o is all about. Now he is poised to make a decision, save the toys or head off to Andy. Woody heads back to the daycare to save his friends and of course more action and comedy ensues. I'm not trying to spoil it for you if you haven't seen the movie or know the plot, but of course the rest of the movie plays out nicely in true Pixar fashion. The movie flows well with the two prior Toy Story releases and puts a good closure on things as far as the trilogy is concerned. Though it does seem to leave a bit of an opening. Pixar knocks another one out of the park.
The Animations are beautiful, the comedy is witty, and the story is creative. The family will love it!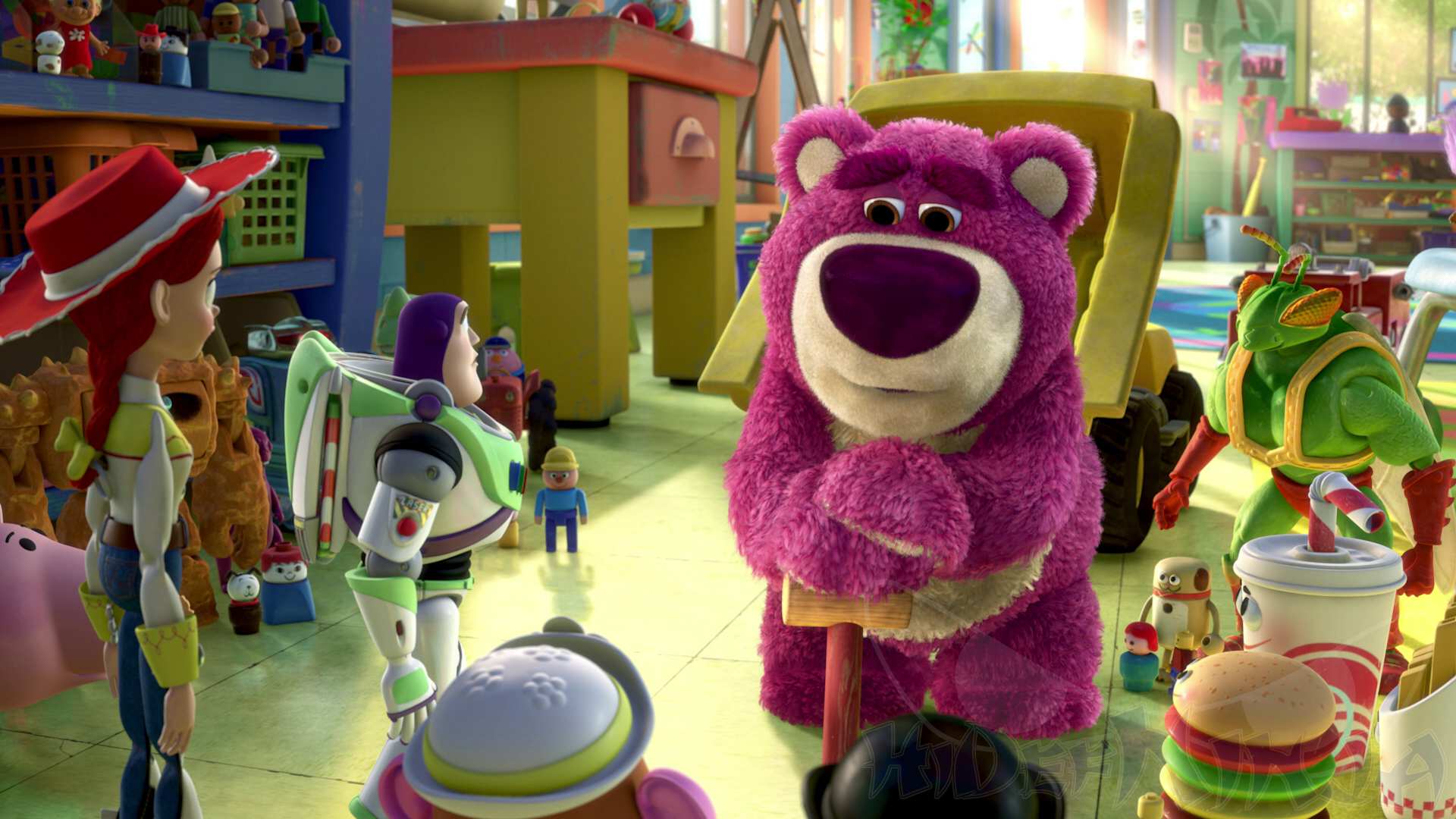 Toy Story 3 3D arrives on Blu-ray with a 1080p MPEG4-AVC encode framed at 1.78:1. Being the only film out of the trilogy to actually be natively done in 3D, it's easily a notch above. What else can be said about Disney's commitment to Blu-ray 3D? Toy Story looks fantastic, plain and simple. Colors are vivid with a crystal clear image. Detailing is impressive. Just like the 2D version the 3D stays up to par. The 3D effects feature good depth all around, viewers will be able to see the space between objects. Ghosting is not an issue in this release. Toy Story 3 looks fantastic in 3D.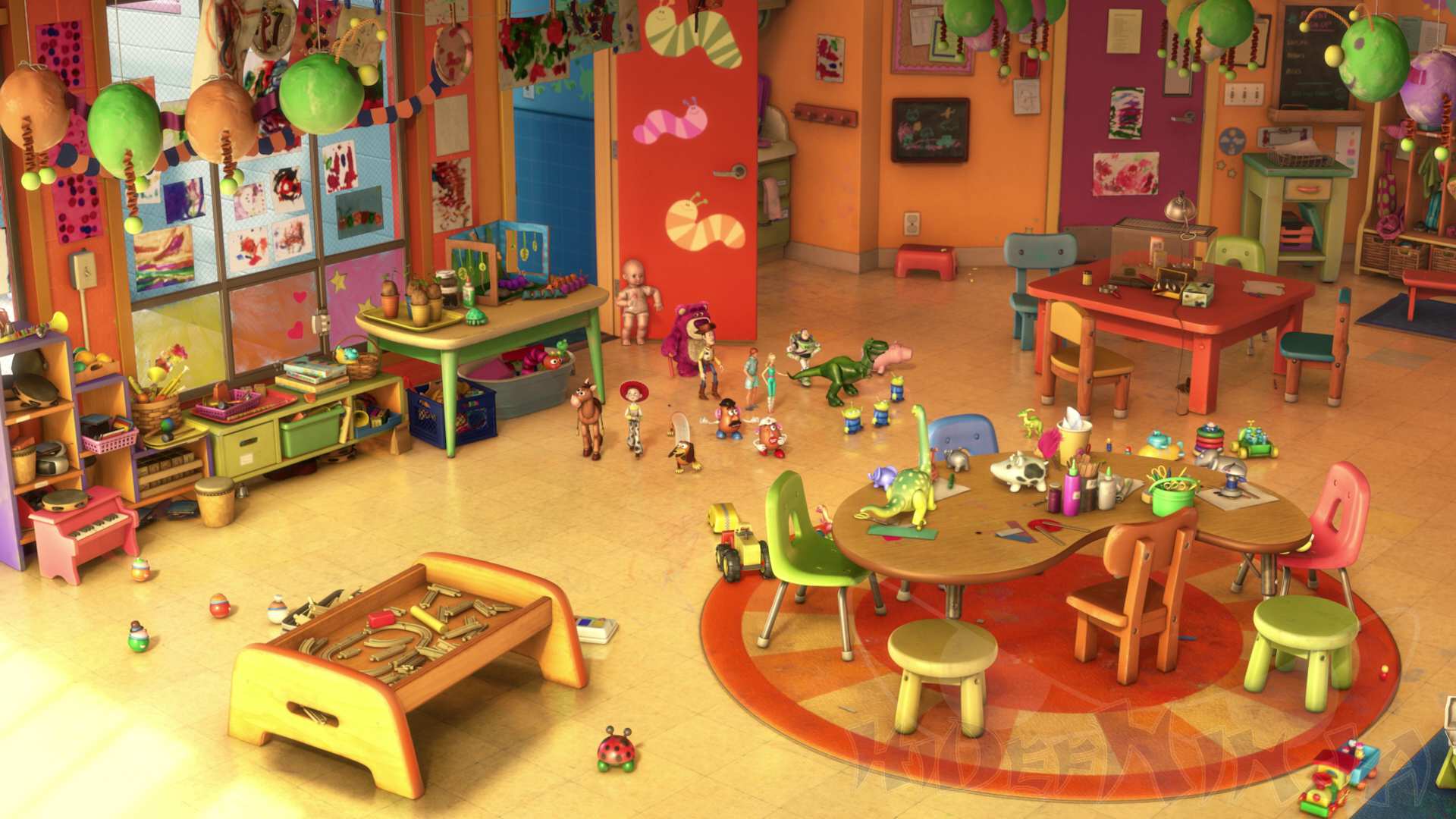 Much like the video quality the audio quality was fantastic. The audio on Toy Story 3 comes packing the punch with it's DTS HD Master 7.1 surround track. Dialogue is crisp and clear, sound effects are out of this world. You will be fully immersed and engulfed in the toy story environment due to this sonic track. All speakers get their fair share of play, and surprisingly the bass is extremely active in this flick as well. It rumbles when it needs to and seriously embeds you into almost every scene. Toy Story 3 is all that you would expect from another fine Pixar release and even much more. The scene at the landfill is a true representation of the sound quality that this blu-ray delivers as with every close call you can see it and feel it with this astounding audio track. Your kids will love it, as its more than a movie, it's an experience and one that is fun to have with the whole family. Audiophiles will in no doubt be just as pleased. Now stare at the monkey!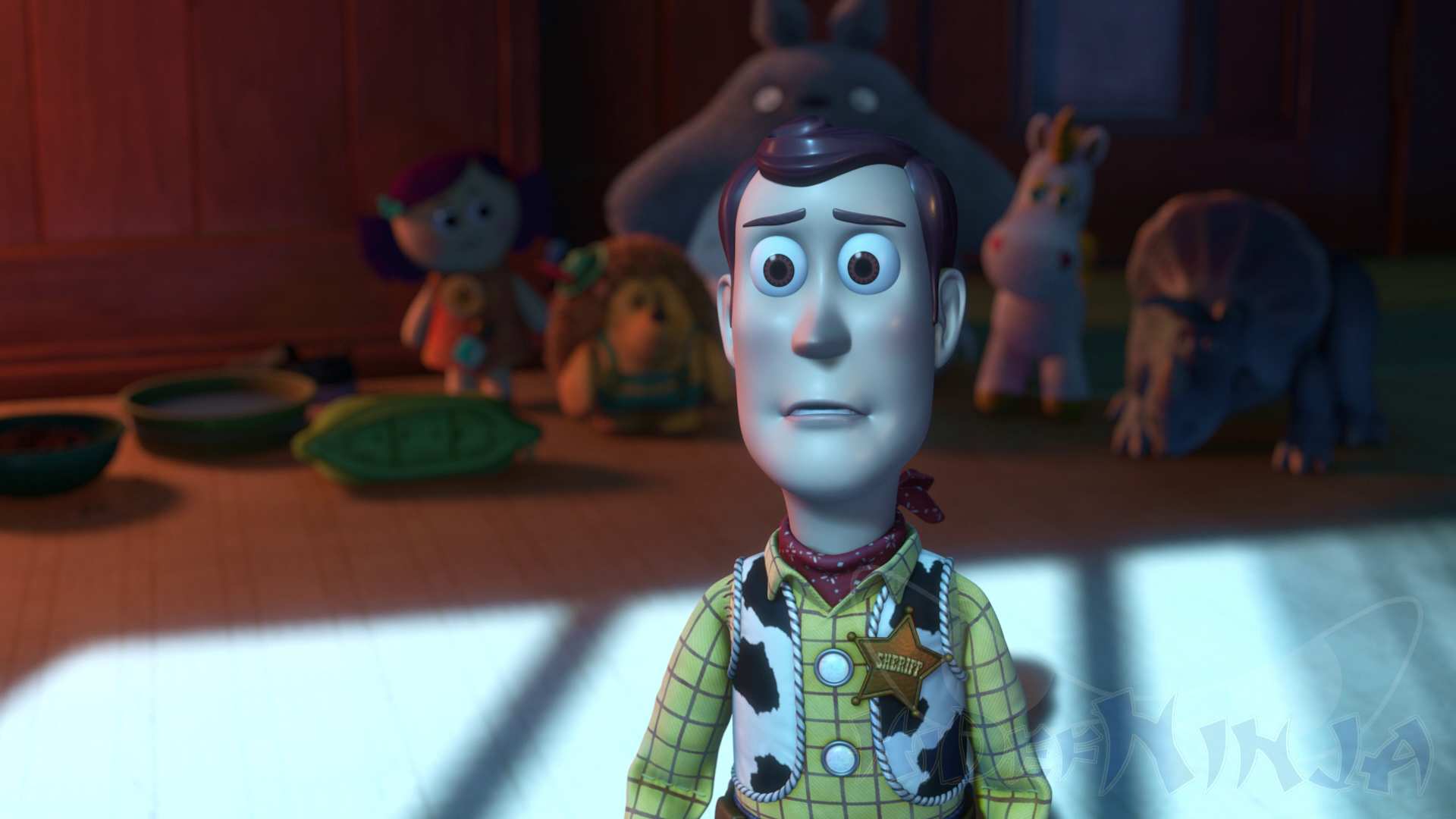 Toy Story 3 comes packing a punch in all departments and the Supplements aren't any different. In this 4 disc version that we reviewed it has an included disc full of special features and a DVD plus digital copy to boot. This movie comes packed and ready to keep your kids a hush when traveling far and long. 😉 Digital copy for the ipod or other mobile device and the DVD for the kids room if they aren't lucky enough to already have blu-ray in their room. Lucky, or spoiled, but you can decide that.
Cine-Explore Picture-in-Picture Commentary
Beyond the Toybox: An Alternative Commentary Track
Film Fans Featurettes
Family Play Features
Publicity Goodies
Day & Night Theatrical Short
Buzz Lightyear Mission Logs: The Science of Adventure
Toys! featurette
Maximize Your Home Theater
DVD of the Film
Digital Copy
BD-Live Functionality
Trailers: Cars 2, The Incredibles, Santa Paws, Mater's Tall Tales, Tangled, Bambi and more.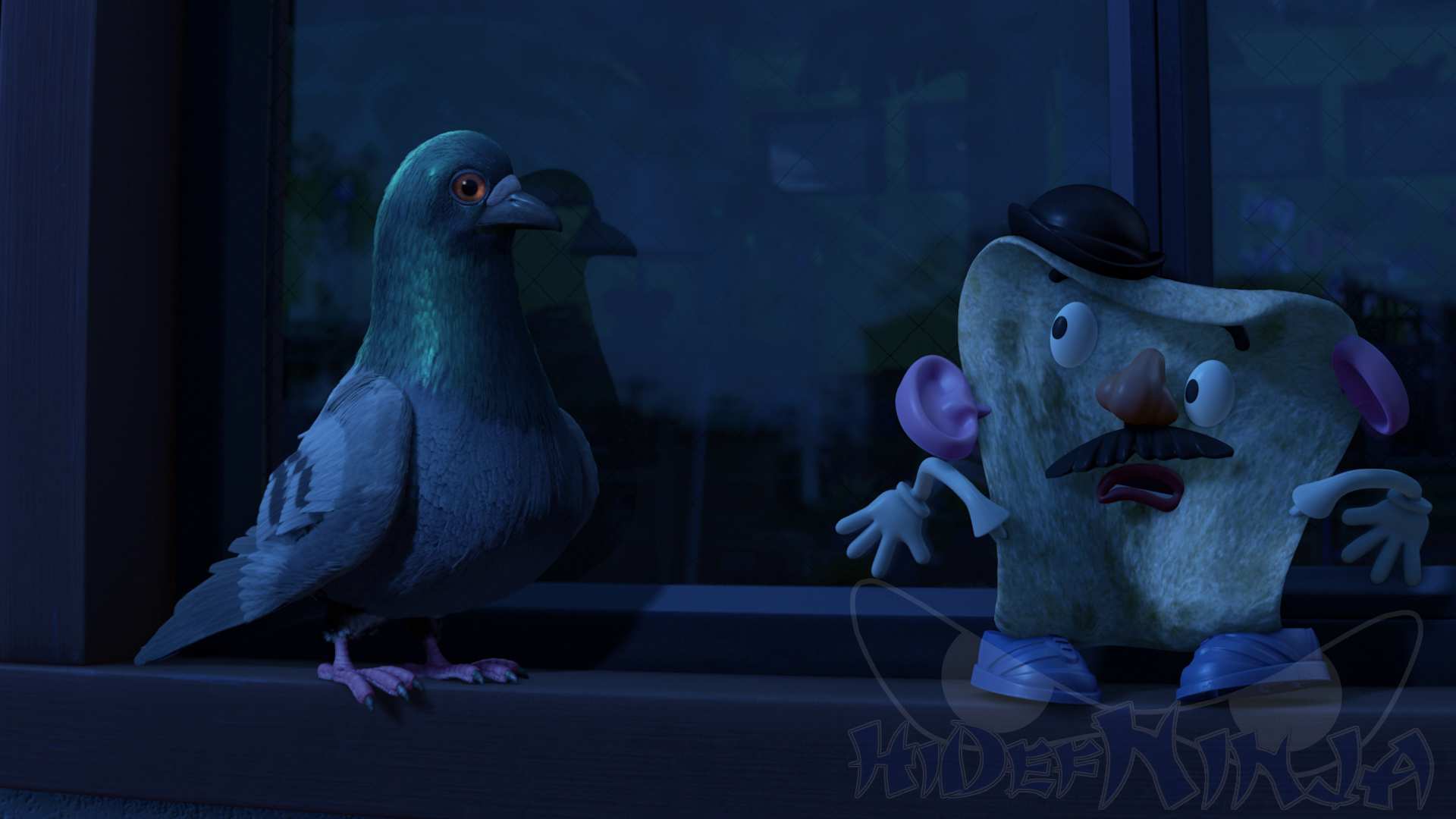 Toy Story 3 in 3D looks great, being the only one that was actually made for 3D made the transition to Blu-ray easier and the quality was noticeable. The story is great, the visuals are great, and the sound is great. This rounds out a perfect release. Disney has done a marvelous job with the title and there are really no complaints about it. If you are on the market for Toy Story and already own a 3D setup then this is a no brainer.