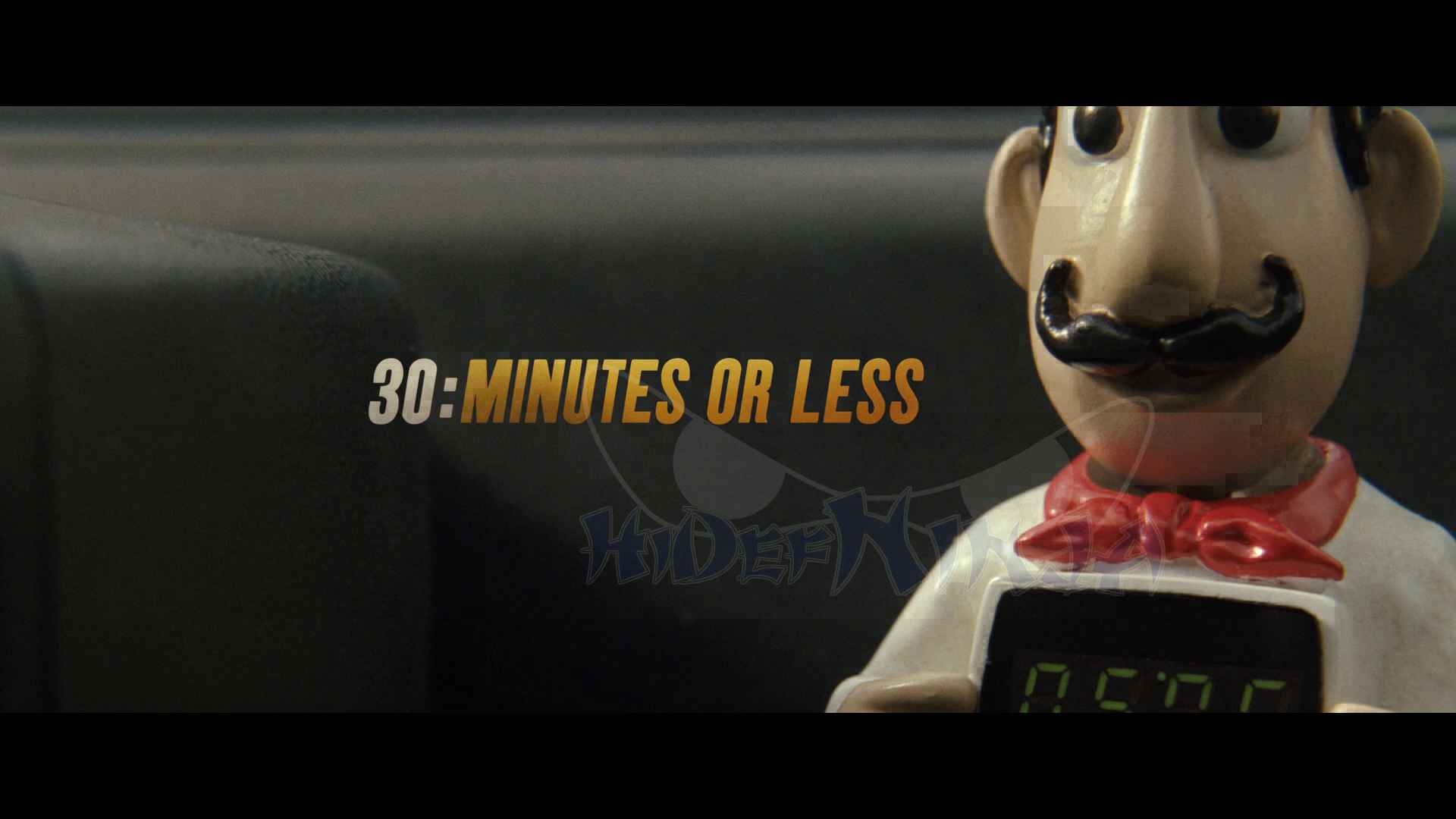 Nick (Jesse Eisenberg) is a pizza delivery boy with no real aspirations in life. Nick lives with his friend Chet (Aziz Ansari) who is the complete opposite of his friend but somehow still puts up with him. When local losers Dwayne (Danny McBride) and Travis (Nick Swardson) come up with a plan to rob a bank to paid a hitman to take out his dad, Nick is randomly chosen to do the job. Now, strapped to a bamb, Nick has no choice but to rob a bank to save his own neck, but not before he drags in his friend Chet in this dangerous affair.
I was expecting more from 30 Minutes or Less, I mean it's not as bad as you may think, but it is definitely not the best. Given the fact that its cast was comprised of well known comedic stars, it just seemed like a real hit or miss. There were a good amount of comedic situations, but these weren't enough to completely satisfy everyone, however, I can say that this is perhaps all based on preference of the actors. For once I can single out Jesse Eisenberg as the best actor in a comedy. Eisenberg stole the show with his funny and yet serious role. I truly wasn't expecting this much from him.
The rest of the cast will really appeal to a certain crowd. Swardson and McBride were well below their standard. Swardson just simply didn't really convince and had no real good memorable lines. Danny McBride is one of my favorites with his crude sense of humor, but this time around it seems like he fell short. Aziz Ansari was on the same boat as McBride, he had a lot to say and I liked a few of his parts, but he was far from his best. The film will ultimately appeal by preference of the actors.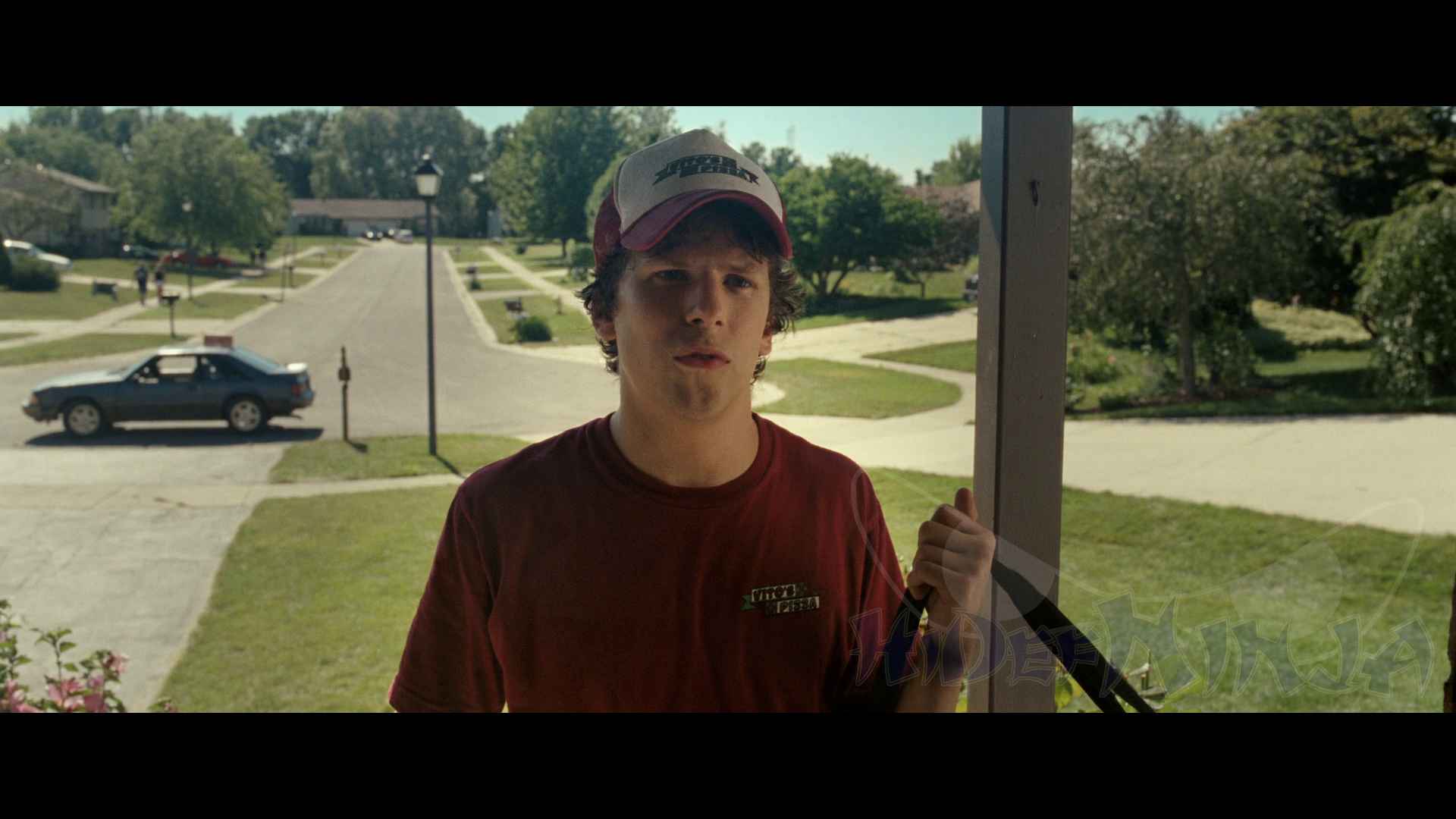 40 Minutes of Less arrives on Blu-wy with a 1080p MPEG4-AVC encode frames at 2.40:1. The picture is surprisingly clean and crisp. Colors are well reproduced throughout. Black level are well rendered. Detailing is good except there are few instances where it's not well defined, but for the most part it's great. There is always a great sense of depth in the picture. The are no real signs of any issues or anomalies in the picture. 30 Minutes or Less looks great on Blu-ray.
30 Minutes or Less arrives on Blu-ray with a 5.1 DTS-HD Master Audio lossless track. The track could have been batter, but it is what it is. The dialogue is clean and crisp. There are occassional scenes that sound outstanding, but there are also scene where some random spike in volume occurs where I was forced to lower the volume and then bring it back up again. The track appears to be uneven in the way it was designed. The track is loud, but it's not accurate and balanced. The film sounds good, but it is far from being a solid track to be considered top tiered. `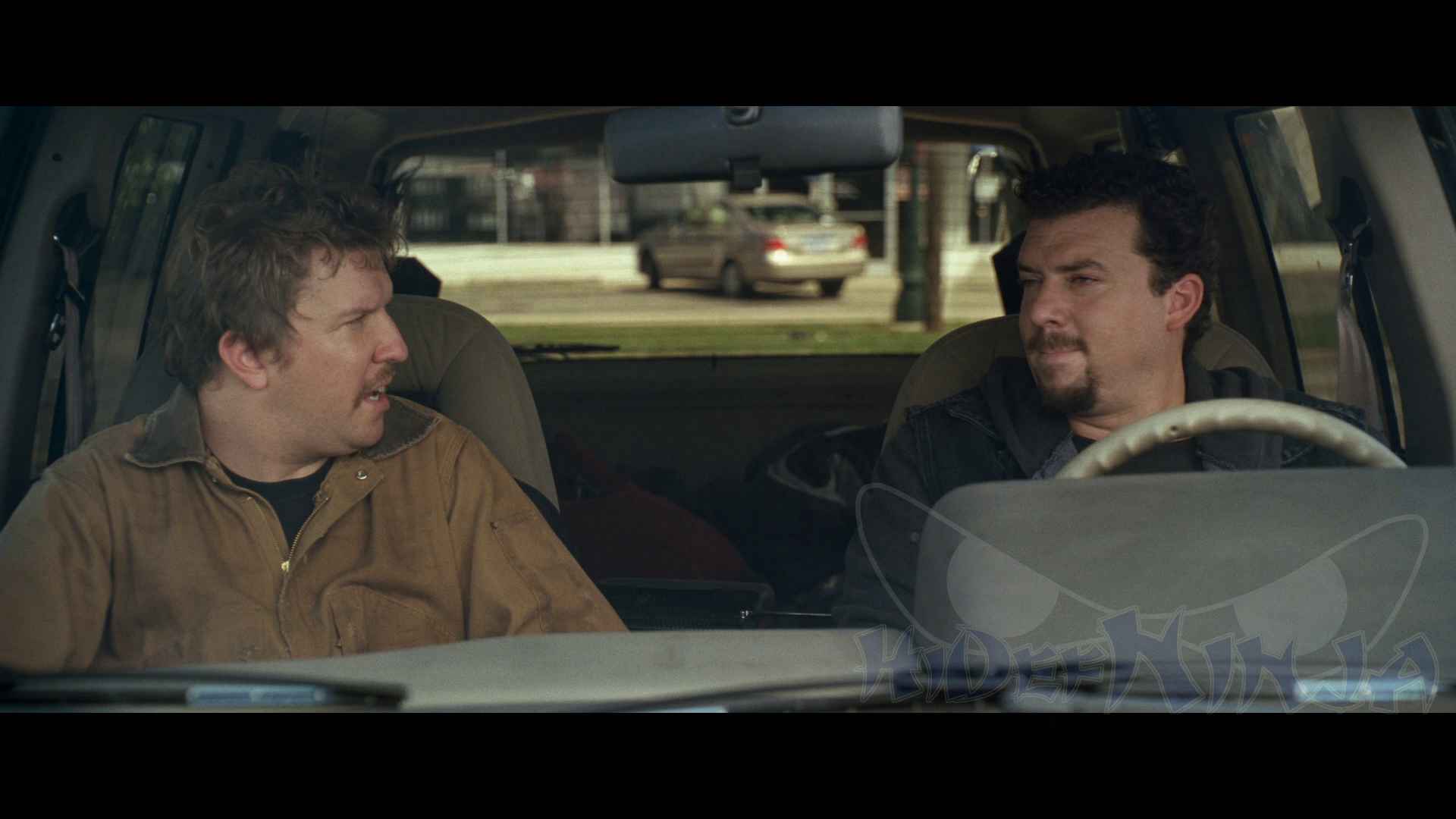 Picture-in-Picture Video Commentary with Actors Jesse Eisenberg, Aziz Ansari, Danny McBride, Nick Swardson and Director Ruben Fleischer – The commentary was featured in a second screen within the main picture and it was really decent. The participants didn't quite light up the mood like I expected.
Blowing Up with the Cast & Crew of 30 Minutes or Less – This featurette feature the actors talking about their experiences during the filming of the movie.
The Perfect Crime: Action and Comedy in 30 Minutes Or Less – This featurette features some bit of comedy taken from the film.
Outtakes
Deleted Scenes
Previews
BD-Live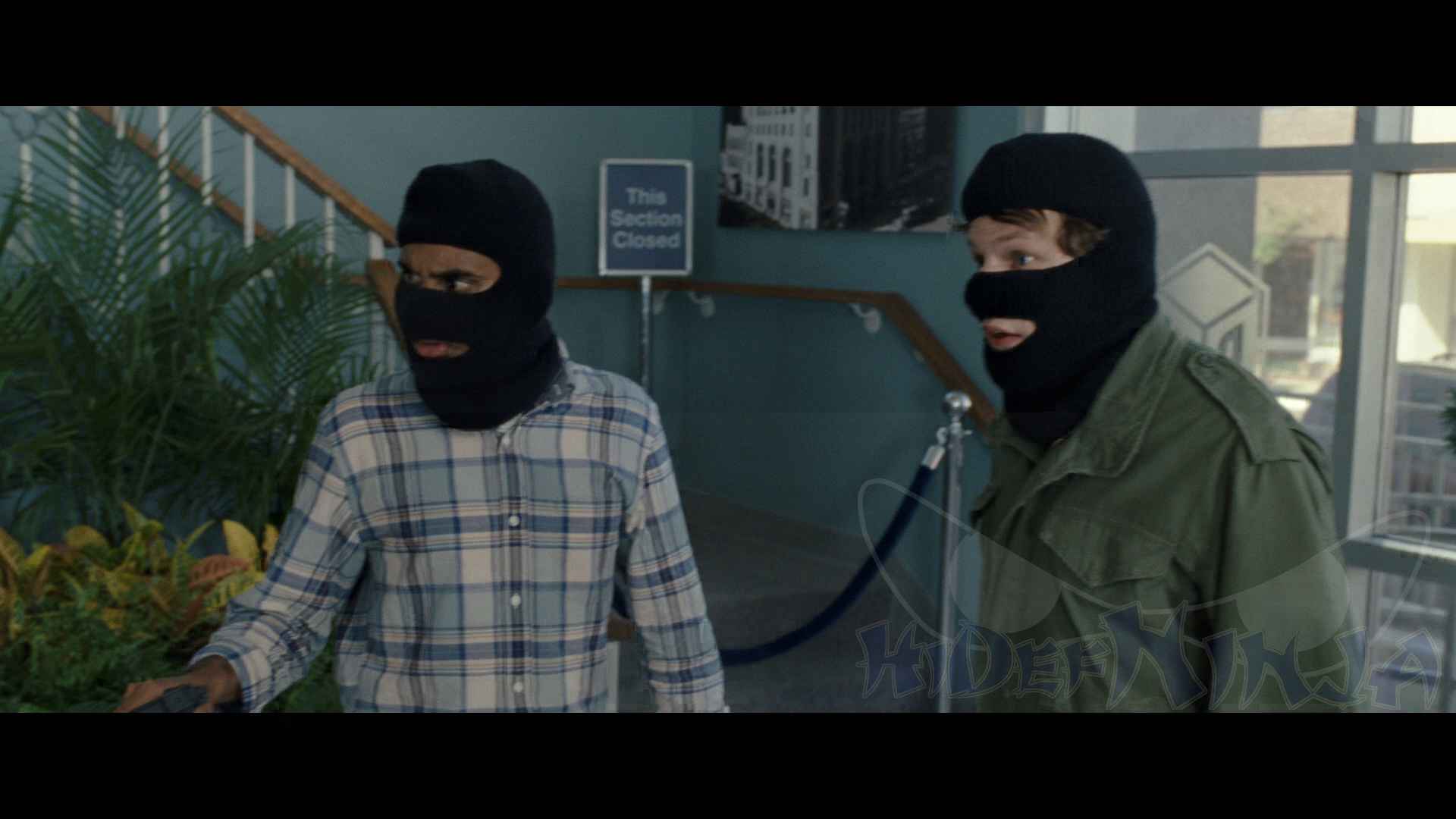 30 Minutes or Less was somewhat of a dark comedy that will appeal to a certain crowd. Again, the film is not bad, but it is not great and it can feature some scenes with good comedy, but it can also be a huge miss. I feel that the writers didn't fully apprece the talent they had to work with and in hand they misused them. For what it is worth some will appreciate and enjoy the film more than others. The Blu-ray disc features a solid video transfer, but the audio was not completely up to par. The supplements were mostly disappointing as well. Overall, I would suggest at least a rental.