Religion and politics are always tough topics to discuss in any media. I feel like it is always a bold move to pick either one.
For those who believe in religion, it is always a subject that is seen from two sides of a simple and internal spectrum: There are those people that have a strong belief of religion at work and those that want to see. "Higher Ground" is a heavily religious film that explores how people have faith.
This is Vera Farmiga's directorial debut. Before this, she has acted in a number of films including "The Departed" and "Up in The Air", which she won an academy award for best supporting female actor. It also stars Joshua Leonard, Dagmara Dominczyk, Donna Murphy and Taissa Farmiga as Young Corrine. Taissa is Vera's younger sister and this is also her first film.
The movie opens with a series of people being baptized in a river, ending with Corrine (Vera Farmiga). She sees her past while waiting to be lifted from her baptism. Her memories have something to do with her religion and beliefs that began at a very early age.
When she was a child, her mother Kathleen (Donna Murphy) started taking her to church when she was very young. Her mother wasn't very religious but Corrine wanted to believe in something greater than herself. She lies and says she feels a higher power when in fact, she just wanted to feel special. Fast forward to her teen years (Taissa Farmiga) and that's when she meets her husband, Ethan. He's in a band and asks her to write a song with him. They fall in love and become pregnant. Back then, that typically led immediately to marriage. While trying to be a good mother and wife at such a young age, her faith is tested. Something terrible happens and she believes that Jesus helps her, so her faith is then confirmed. She is then let up from her baptism and her life begins.
As I said before, the film is very religious. It never pushes it on you while watching. What I mean is this isn't a Christian recruiting film but it never deviates from the plot. The film progresses over the years of Corrine's life and the people around her. It is split up into chapters from one life experience to the next and how each decision affects the next. Also, because religion is such a big part of her life, it makes sense how intertwined it is with the plot.
---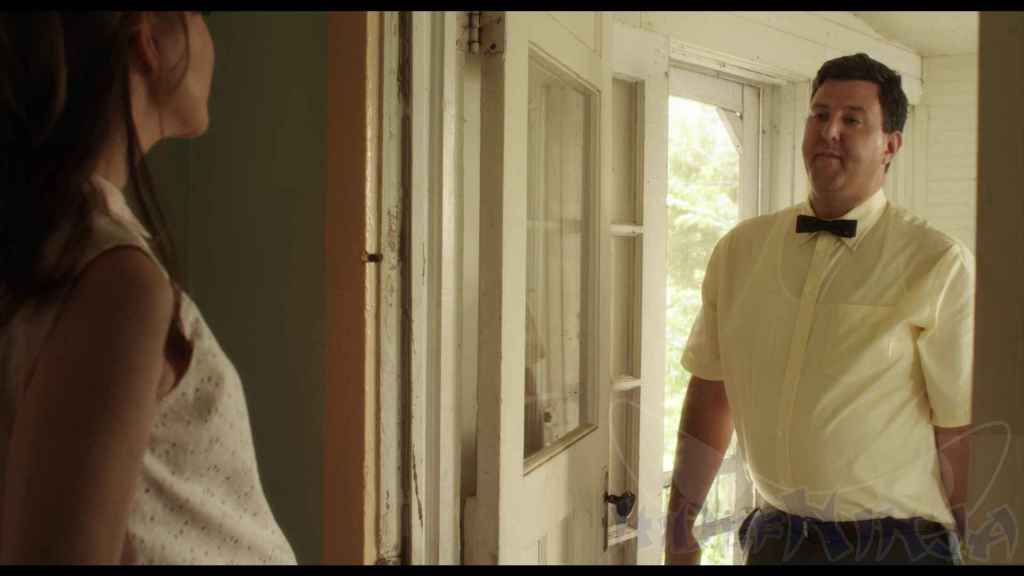 The video encoder used for the film did a nice job keeping things detailed and clear. Sony has been keeping very consistent making clean blu-rays lately. It makes sense because I'm sure they want to show consumers the difference from regular DVD. However, the coloring in this is not as vibrant as most these days. A lot of browns, dull whites, avocado, and baby blues. Also, the entire film also has a haze, more than likely from the filter on the lens. It seems it's what the director wanted because the color has that '70s feel.
---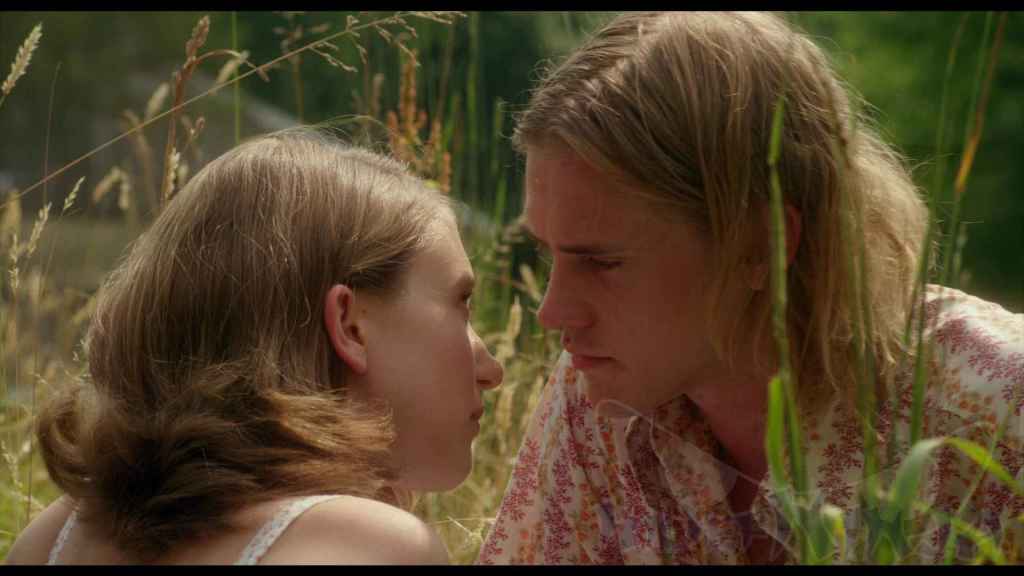 The score I gave the audio is due to having to play "the volume game". This is where you are constantly having to adjust the volume due to the changes in a scene going from dialogue to action or music. In this case, the dialogue is very, very soft during regular conversations when the characters are just chatting. The movie had the tendency to quickly change from low dialogue to loud music and singing.
The singing and small band scenes are perfectly mixed. It is clear and moving due to its comforting nature. The guitar music is clear and has a strong presence. It really works the mid frequencies as well as the lows. But when the scene changes from normal speech to singing and guitar, music it is loud and bold. This immediately makes you want to turn down the volume to protect your ears.
---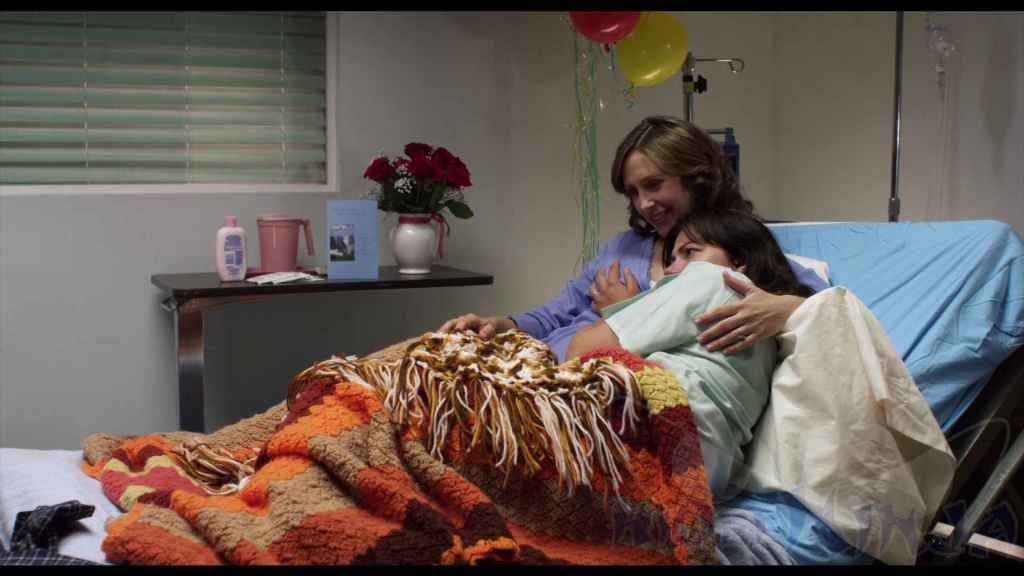 Here are the few extras on the disc:
Deleted scenes
Commentary with Vera Farmiga, Joshua Leonard, and Producer Renn Hawkey the director as well as the two leads and producer
Substance of things hoped for: the Making of higher ground a look at the movie from the cast and crew
Production diary
Outtakes
Extended and alternate scenes
Theatrical trailer
Previews
---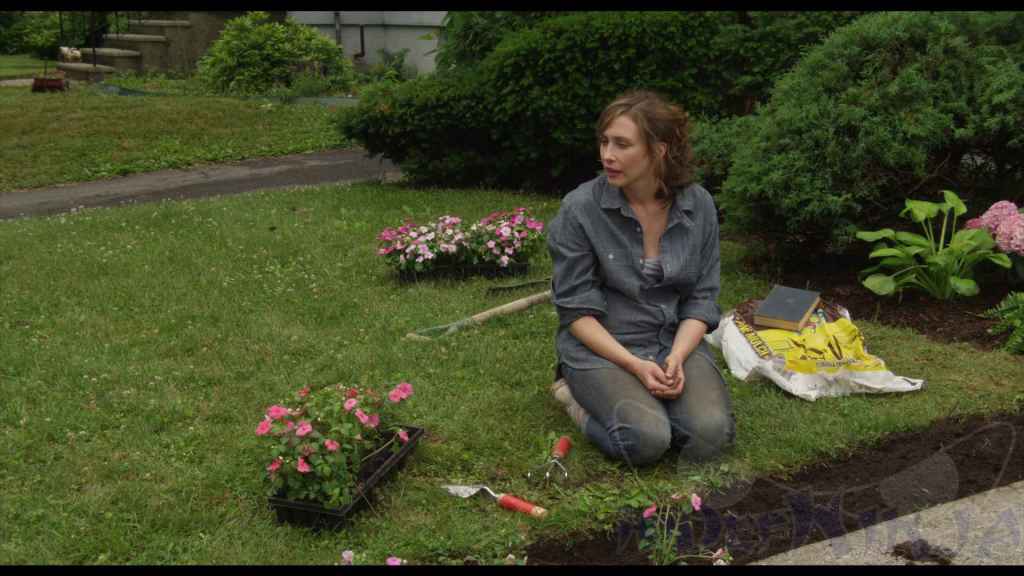 This is a very emotional and heart-felt story that has me wanting to see more films Directed by Vera Farmiga. She has a way of really showing the emotions that a person would feel if their faith is tested. She also did a phenomenal job in casting a group that really felt natural. It was very believable who was family, friends, and members in her congregation. I would definitely say this was a successful debut for her.
We have all felt lost at one time or another and you can either fall and stay down or figure out a way to pick your self back up. Everything comes together to make a good movie as well as good release on Blu-ray.