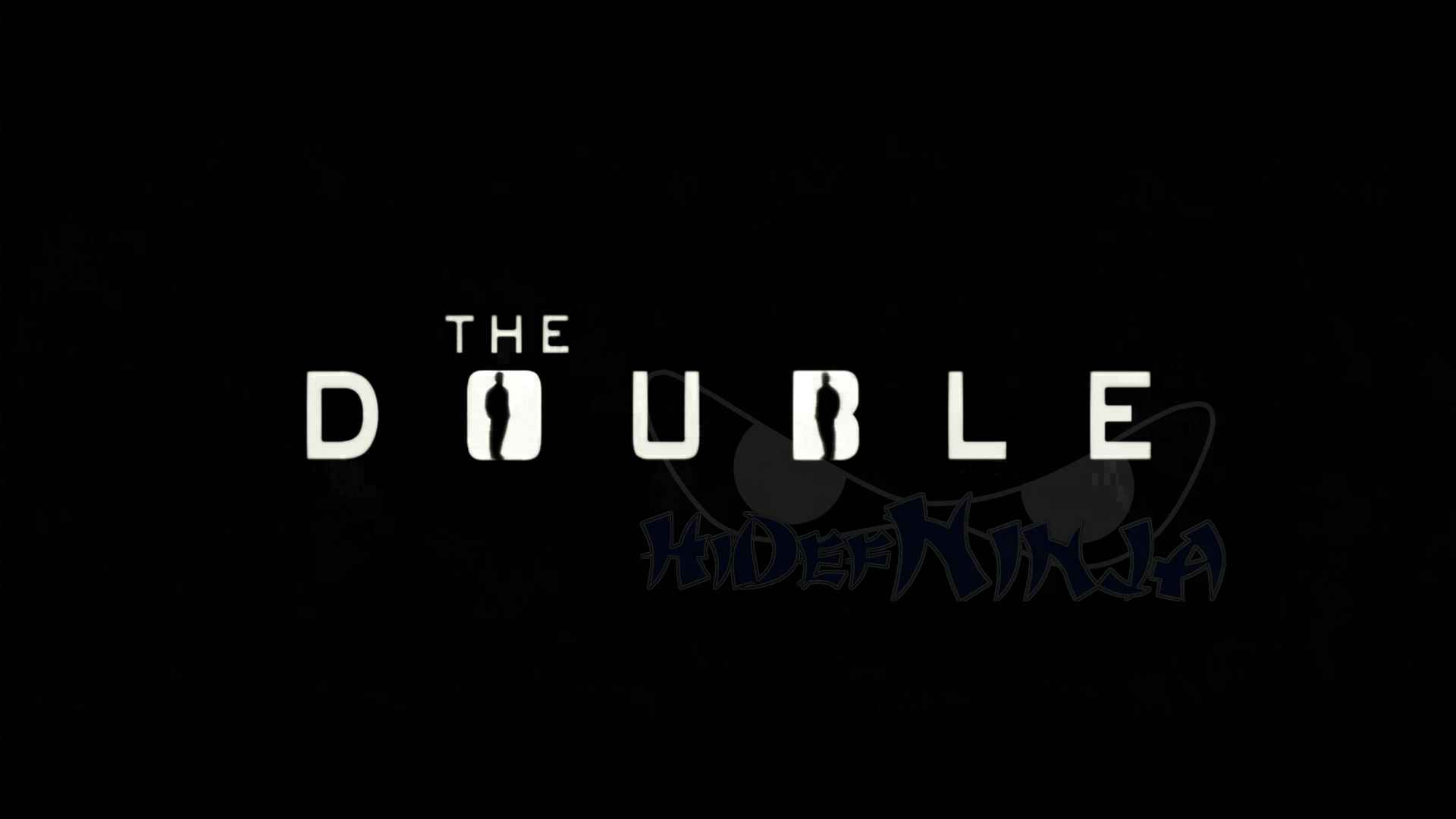 Does The Double get too convoluted, crushing under its own weight, or does it rise above the rest of the 24 wanna-be's?
Growing up in the 80's, I was surrounded with Cold War television.  My father, a WWII vet as tough as anyone you'd ever meet, warned me that "The world never works the way you think it does."  Perhaps his days on the front lines provided ample examples of the secret war which raged between the various spy networks of the time.  Hollywood only sporadically capitalized on this, until the 1980's, when several programs made their debuts, chief among them Airwolf and the always amazing The Equalizer.  Both blurred the line between the protagonists and those whom they hunted, so often that everyone and everything became gray.  These 'Trust No One' adventures were like Cold War westerns, featuring tough guys with mysterious pasts who many times let their guns speak for them.  While they set the stage for every spy series afterwards, Hollywood was slow to follow-up, instead producing Bond films with cheesy dialogue and plot lines so thick you needed to detonate pastiques just to get to the real plot.   In our post-9/11 world, Hollywood has wised up somewhat by giving fans of the cloak and dagger set almost too many choices: every Spy Game and 24 is met with disappointments like Enemy of the State and Die Another Day.  So, when a film like The Double makes its Blu-Ray debut, one might skip it, due to the overload which pervades the genre.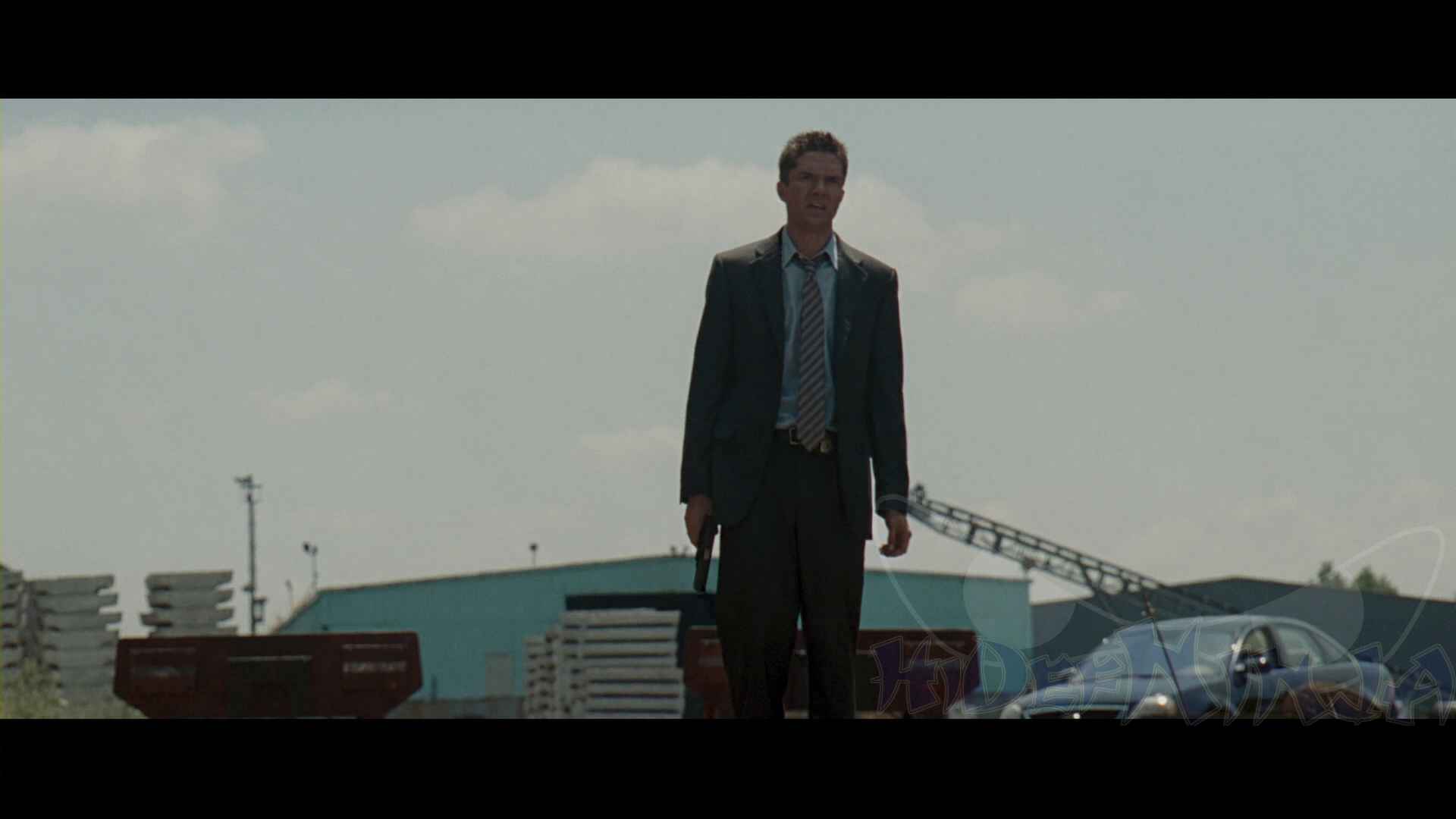 The Doubleembodies the simple truth of every modern spy thriller: convolution is the name of the game.  At first glance, this independently-financed film from screenwriters Michael Brandt and Derek Haas (3:10 to Yuma and Wanted) seems to have a lot going for it.  A good cast, a well-known composer, and a story with so many twists and turns that you could get whiplash from all the intrigue, all make for raised interest.  The story revolves around the hunt for retired super Russian spy Paul Shepherdson, code-named Cassius (Richard Gere, Pretty Woman), who played double agent flawlessly during his career in the CIA.  I tell you this, not to spoil the story, but because Brandt and Haas want you to know it.  The previews for this film lay that fact out clearly.  This is a story of how Gere keeps the CIA from finding him, through misdirection, threats, and even murder.  Such unsavory conduct ultimately encourages convolution.  Yet, this isn't a story about the hunt only, it's about the relationships that a spy eventually makes with regular people and the difficult choices they must make when it's time to turn on their government. The Double, which ran in only 45 theaters before being pulled after 3 weeks, is an excellent example of the way these stories have matured over the years.  Take Gere's new CIA partner Ben Geary (Topher Grace, That 70's Show), who knows everything about Cassius including his favorite drink.  Cassius respects Geary's command of his past, accepting Geary's dinner invitations while frustrating him through misdirection and murder right under his nose.  Of course, Geary discovers Cassius' true identity, but not before the story takes us through a series of surprising twists, leading to a wild reveal at the film's conclusion.  And while these moments could have been truly memorable, its effect is somewhat lost.
My concern wasn't with Gere, who posts a solid effort, rather the casting of Grace which left me disappointed.  Grace seems more like a comedy guy, not really comfortable or capable with the role of government agent; when he makes the discovery that Cassius and  Shepherdson (a name which really should have re-considered, as it doesn't exactly slip off the tounge) are one in the same, his reaction is more appropriate for someone who just lost his surfboard.  Such casting decisions can kill a film, and Grace's performance does drag down the story.  Supporting efforts by Martin Sheen (The West Wing) and Stephen Moyer (True Blood) were excellent and prop up the film at the right times. Some might suggest that The Double's poor outing was due to a story with too many twists, throwing off the few people who actually saw the film.  However, I think its failure lies entirely to a lack of adequate marketing and casting.  Had these aspects been addressed, this film would have fared far better.
The Double makes its debut in stunning 1080p/MPEG-4 AVC.  Its 2.40:1 aspect ratio provides videophiles with excellent eye candy: cinematographer Jeffrey Kimball (Mission Impossible II) creates several sharp 'looks' for this film: a washed-out memory look, complete with stark colors wrapped in graininess; a terrific indoor modern look, which is colorful and detailed; and a clear outdoor finish, which captures crowded streets and action scenes clearly and without artifacting.  Kimball never lets look and feel get ahead of tension, as viewers are given time to look around for all the classic spy vehicles which appear frequently and without apology.  This excellent transfer ranks as one of my favorite of the new year.
The Double is presented in 5.1 DTS-HD Master Audio 5.1, which immerses the viewer in a jungle of city sounds, radio chatter, and background office dialogue.  Composer John Debney (Iron Man 2, Cutthroat Island) articulates tension and action at the right times, with a soundtrack that encourages one to explore it further.  Debney never seems to get the credit he deserves, as his films never acheive the financial results which could garner him more mainstream efforts.  But that's ok, as Debney walks in the shadows of this spy soundtrack quite well.  Much ike the video presentation, I was impressed that such a small-budget film was given such an excellent audio release.
The slipcase is a welcomed addition to this release.  However, the eco amaray box is flimsy with no interior artwork behind the outer paper.  And once again, we are treated to a lack of extras which only skim the surface of the content which was probably available.  However, what is here is insightful, effective, and presented in HD.  I just wish there was more:
Commentary with Writer-Director Michael Brandt and Writer-Producer Derek Haas: Brandt and Haas steer us through a treasure-trove of information about the script's background, including the decision to change its basic structure in the editing room.
Producer Interviews

: 

(HD; 1.78:1; 7:49): This good featurette contains interviews with actors and crerators of the film.
Trailer (HD; 2.35:1; 2:26): You should watch the preview before seeing this film, as I should have done.  It would have placed me in the proper frame of mind, allowing me to enjoy the film much more.
Let me be clear: The Double is not Spy Game or Tinker, Tailor, Soldier, Spy: it has errors that its 98-minute run time could have fixed with relative ease.  The casting of Grace is a problem as well.  And while the packaging is cheap and the supplements a little thin, the overall effect of this home release is not to be missed.  Its poor theatrical showing should not be a comment on its lack of quality, because while it's not perfect, The Double is really good. It's a fun ride, and at least worthy of a rental.