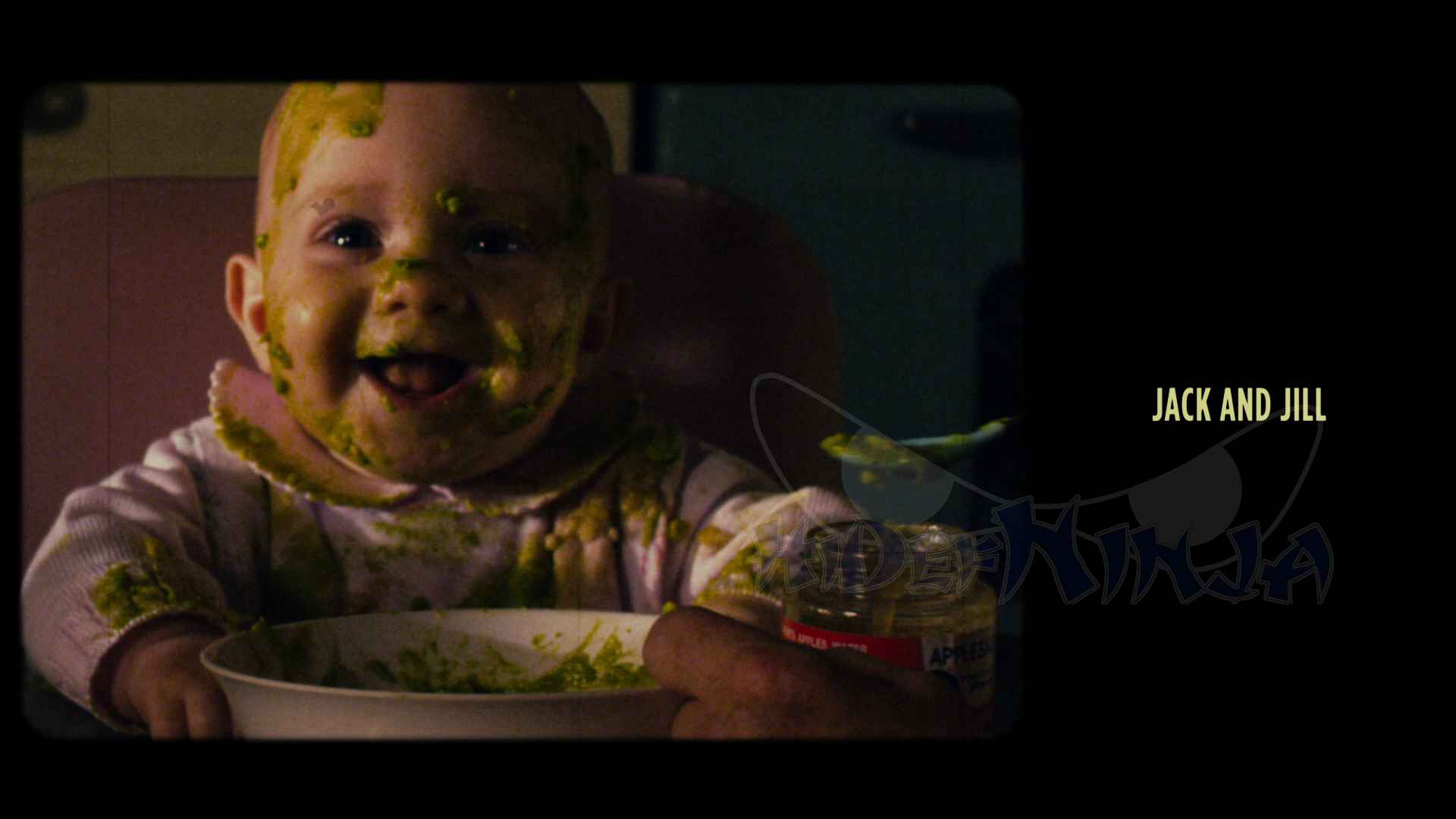 Jack (Adam Sandler) a successful producer has a huge task, to recruit Al; Pacino for a Dunken Donuts commercial, but that's not the only problem on his mind. Jack's sister Jill (Adam Sandler) is coming and bringing her obnoxious self along to stay in his house. However, this isn't such a bad idea when Jack notices that Al Pacino takes an interest in his sister. Jack sees this as an opportunity to approach him and help him land the services of an A-lister to his commercial, but Jill has a different idea spiraling everything out control.
After years of watching Adam Sandler's movies ranging from good to bad to questioning the executives decision to fund a project, I've sort of came to realize that in order to approach a Sandler movie is to just simply go in without any real type of expectation. I recall seeing a trailer for Jack & Jill a few months before it was released to the theaters and at that point I wasn't sure if I would enjoy such a movie, now I can tell you that I am still not convinced this is a good movie. Jack & Jill feels like every other movie that Adam Sandler has made in the past 3 years, they just simply do not escape the feel good approach. I won't tell you the movie didn't have its moments because then I would be lying to you. However, I will say that besides the few good moments the film is plagued with too many obnoxious moments that just simply made the movie somewhat annoying.
It seems that Adam Sandler was busy trying to fill the movie with all sorts of stereotypes other than concentrating on the characters. Often than none I heard inappropriate joke, I don't particularly dislike crude humor, however, the jokes Sandler employed seemed somewhat too cruel. The characters like Jill were overly obnoxious despite having the better segments of the movie. Eugenio Derbez, even though I have followed his work since I was a kid in Mexico, I just simply didn't enjoy his role. Even though I knew what Derbez was trying to achieve it just simply doesn't match his best work, perhaps the writing staff was trying to accommodate him in the plot in a different way, who knows, perhaps is just wasn't my cup of tea. I am a bit surprised by Al Pacino, I mean here we have Scarface' Tony Montana or the Godfather's Michael Corleone, he had a few good moments in the movie but it's quite obvious comedy is not his strong suit. I hate to be this critical about Sandler, but honestly he has gone down path with his work that I no longer enjoy.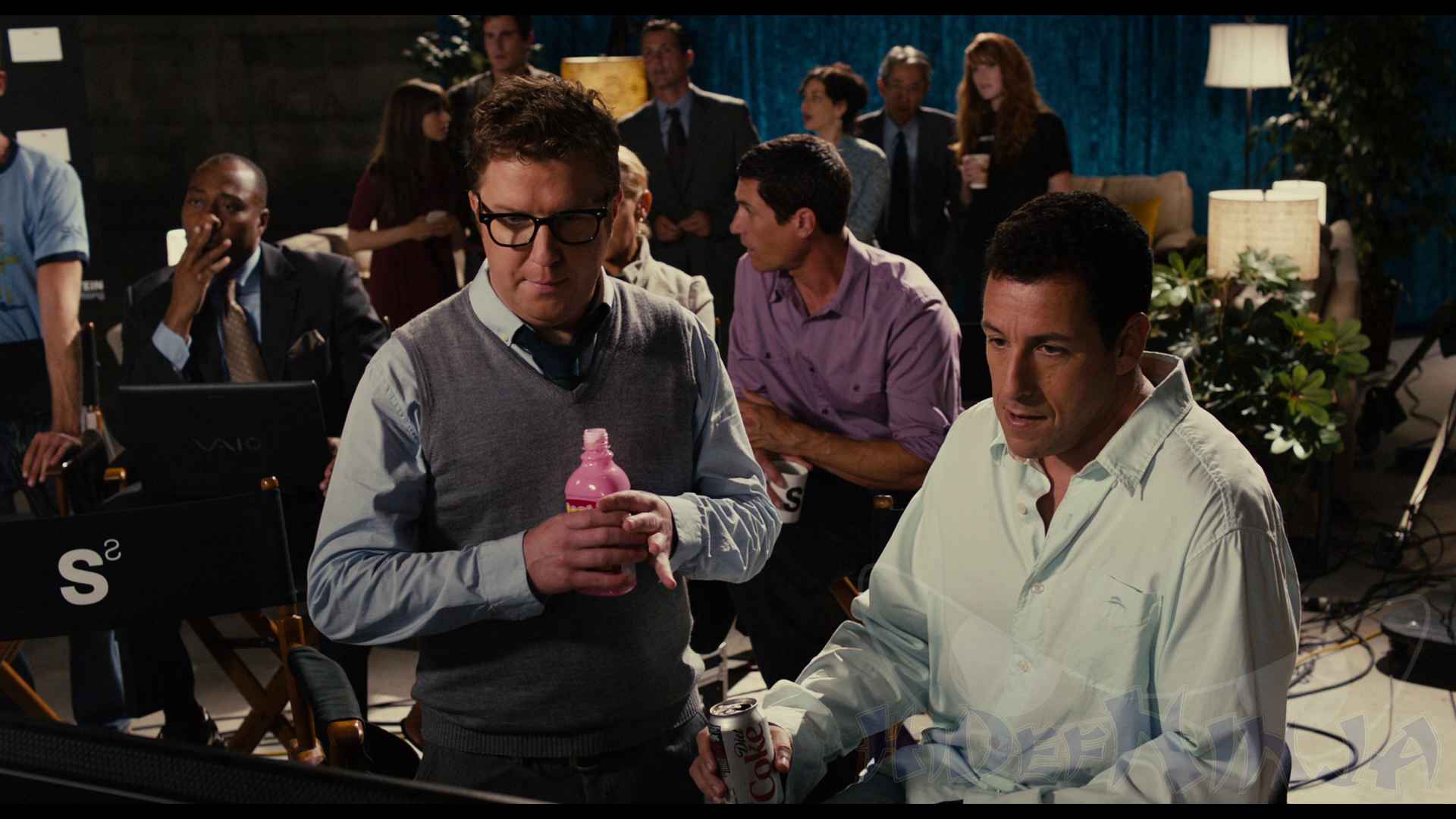 Jack & Jill arrives on Blu-ray with a 1080p MPEG4-AVC encode framed at 1.85. For the most part Jack & Jill looks good. Colors are well reproduced throughout, blues and reds are very vibrant. Black levels are not as inky or as deep as I had hoped but for the most part they look decent. Skin tones are a tab bit over done, they appear to have a little too much orange. Detailing is good for the most part and it is mostly noticeable on the character's close up shots and the environment is also very detailed. There is a thin layer of grain to give it that cinematic feel. Overall, I am satisfied with the work that Sony put into the transfer.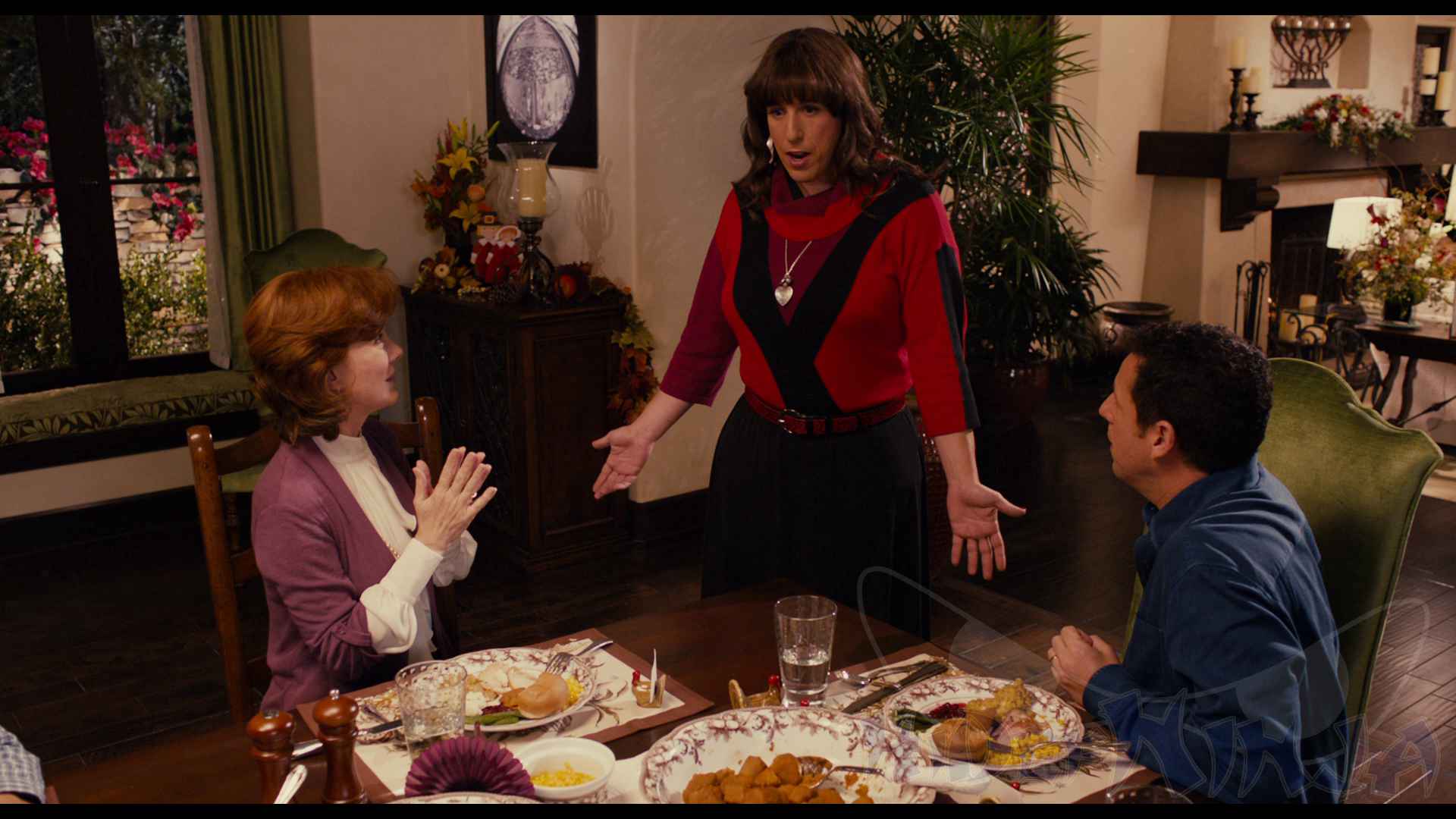 Jack & Jill arrives on Blu-ray with a 5.1 DTS-HD Master Audio lossless track. For starters the film is dialogue heavy. so your home theater system will not be used to its potential. Dialogue has no problems with reproduction and it's well balanced. Most effects are almost non-existent. The bass is also very discrete and really it only truly becomes noticeable during the scene where Al Pacino picks up Jill from the cruise ship. I hate to say it, but the track is rather flat and unimpressive. For all it is worth, the track handles the minimal work that is being thrown at it.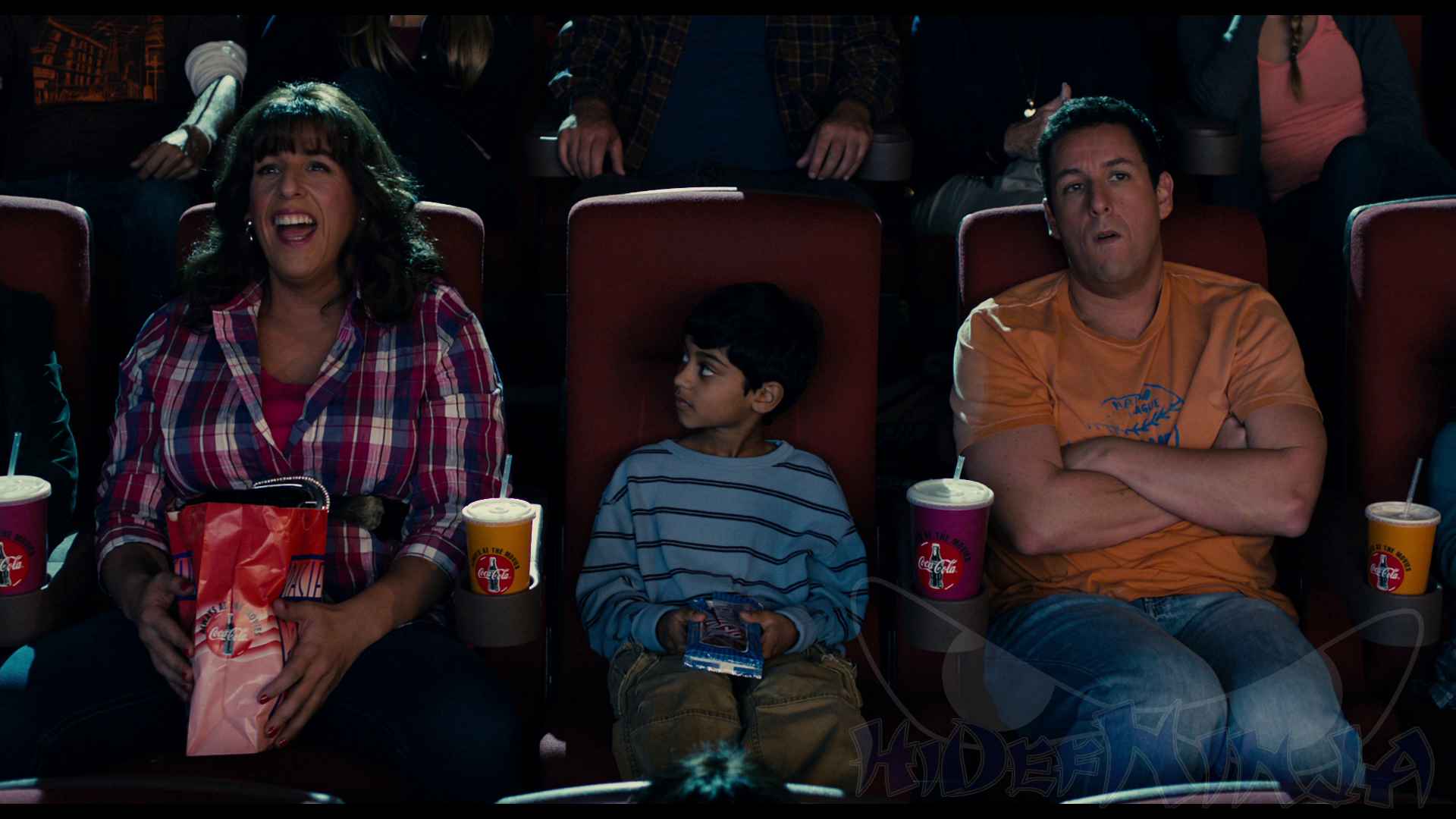 Laugh is Contagious – This is a simple gag reel.
Look Who Stopped By – See the array of actors that made a guest appearance in the film.
Boys Will Be Girls – See how the actors went from boys to dress up women.
Stomach Ache – Featuring Regis Philbin as he makes a commercial.
Don't Call It A Boat-Royal Caribbean – The actors and filmmakers talk about the "Allure of the Sea" cruise ship.
Deleted Scenes
Previews
I honestly want to see Adam Sandler surge back from the slump that he has hit lately, I can't say I have enjoyed any of the films he has released for the past 2 or 3 years, perhaps even longer. Jack & Jill is another testament that he isn't doing his best, he is far from that Billy Madison or Happy Gilmore Adam Sandler that won me over long ago, but that doesn't mean he can't return to that level. At this point, his movies will simply appeal to his hardcore fans (if that even exists) because I can't see the rest enjoying his latest attempt to comedy. Sorry to say, but Jack & Jill is simply not good. The Blu-ray features a decent video transfer and an audio mix that is far from being impressive. The supplements are a hit or miss to be completely honest. If you still like Adam Sandler, I would recommend at least a rental. If not, then please save yourself time and money.