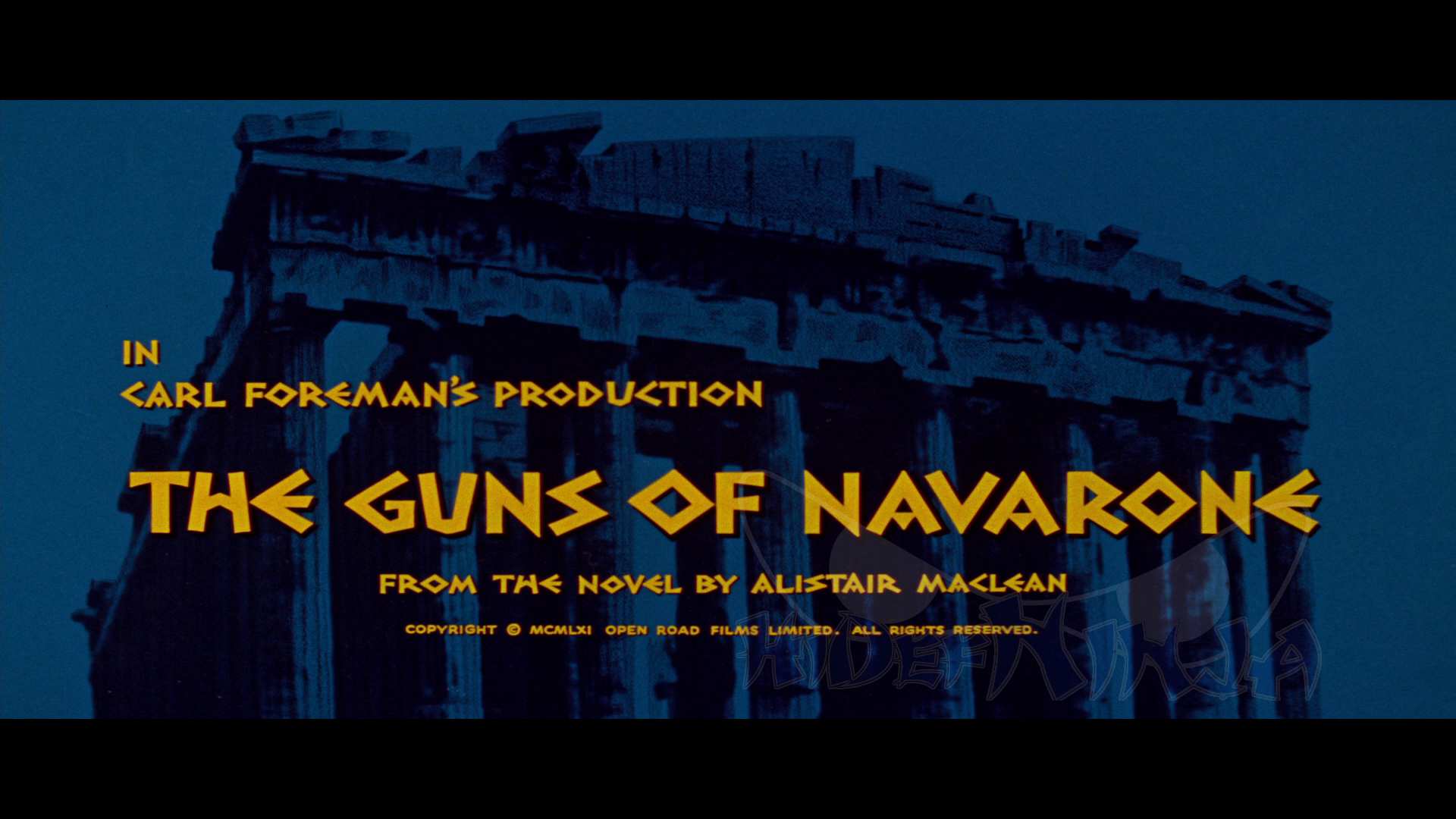 The Guns of Navarone is a British-American war film made in 1961. Directed by J. Lee Thompson, and starring Gregory Peck, who was best known for his portrayal of Atticus Finch in the film "To Kill a Mockingbird." The film is based on Alistair MacLean's 1957 novel of the same name, and centers around a group of men who try to destroy an impenetrable German fortress.
Before the Germans launched their assault on the British Royal Navy, the stronghold threatened several Allied naval ships. In order to infiltrate Germany, the group of men led by Captain Keith Mallory (Peck), pretend to be Greek fishermen. However their ruse doesn't work as smoothly as planned, as they are intercepted by a German boat and boarded. The men do overcome the attack and ultimately sink the German patrol boat.
The action continues until the men finally make their way into the fortress and as expected, save the day.
The Guns of Navarone arrives with an incredible 1080p, 2.35:1 transfer, which is unbelievable considering the arduous process of its restoration. The film's color quality is retained in the blu-ray release; though I'd wager that it looks better here than it did in it's initial release. As expected, Sony did an astonishing job in their attention to detail. Everything from the textures of the clothes, faces, and surroundings, to the clarity of the image that while proving to be a great blu-ray release, still maintains some of it's filmic grain.
The only negative I noticed with the film were the blacks that seemed to be a bit blown-out during the night time scenes, though my guess is this has more to do with the original film than the release. Sony could have opted to digitally darken the blacks, however I found them to be befitting of the film.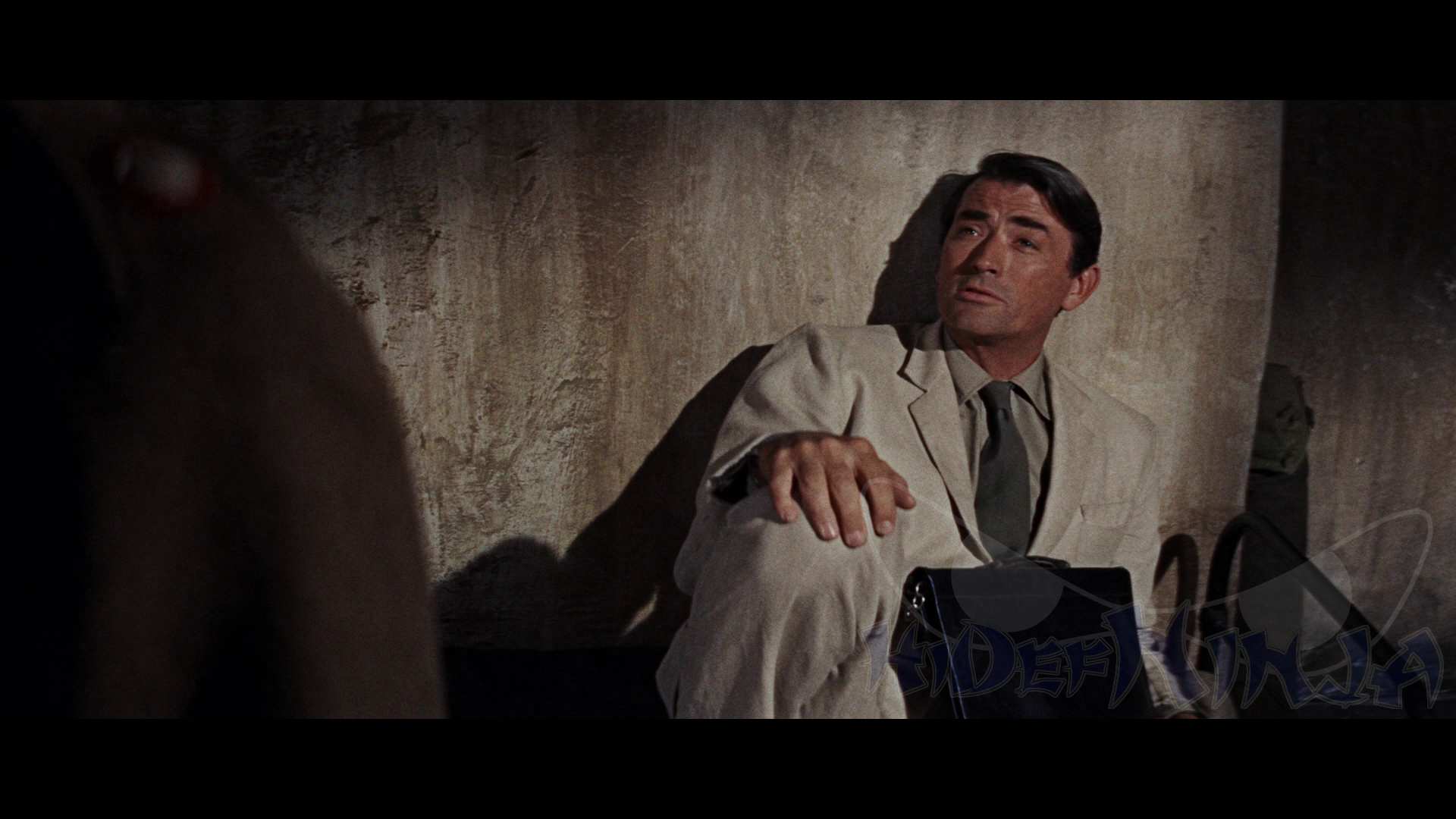 This release arrives to your ears via incredible Sony's DTS-HD MA 5.1 lossless soundtrack. I'll preface the rest of this portion by saying that this is an older, classic film, not a new release with dynamic sound and abundant bass rattling explosions, though the sound is quite amazing for a film of it's age. The dialogue is clear and crisp, the music is perfectly leveled, and the special effects blend in perfectly with the rest of the sounds.
Sony certainly delivers here. Any fan of special features is going to be just as blown away by this selection as they were by the amazing clean up job on the video. Sony definitely dug deep to pull out all these features. Check them out below:
The Resistance Dossier
Audio Commentary with director J. Lee Thompson
Audio Commentary with film Historian Stephen J. Rubin
Forging The Guns of Navarone: Notes from the Set
An Ironic Epic of Heroism
Memories of Navarone
Epic Restoration
A Heroic Score
Great Guns
No Visitors
Honeymoon on Rhodes
Two Girls on the Town
Narration-Free Prologue
Message from Carl Foreman
Previews of additional Sony titles
BD-Live enabled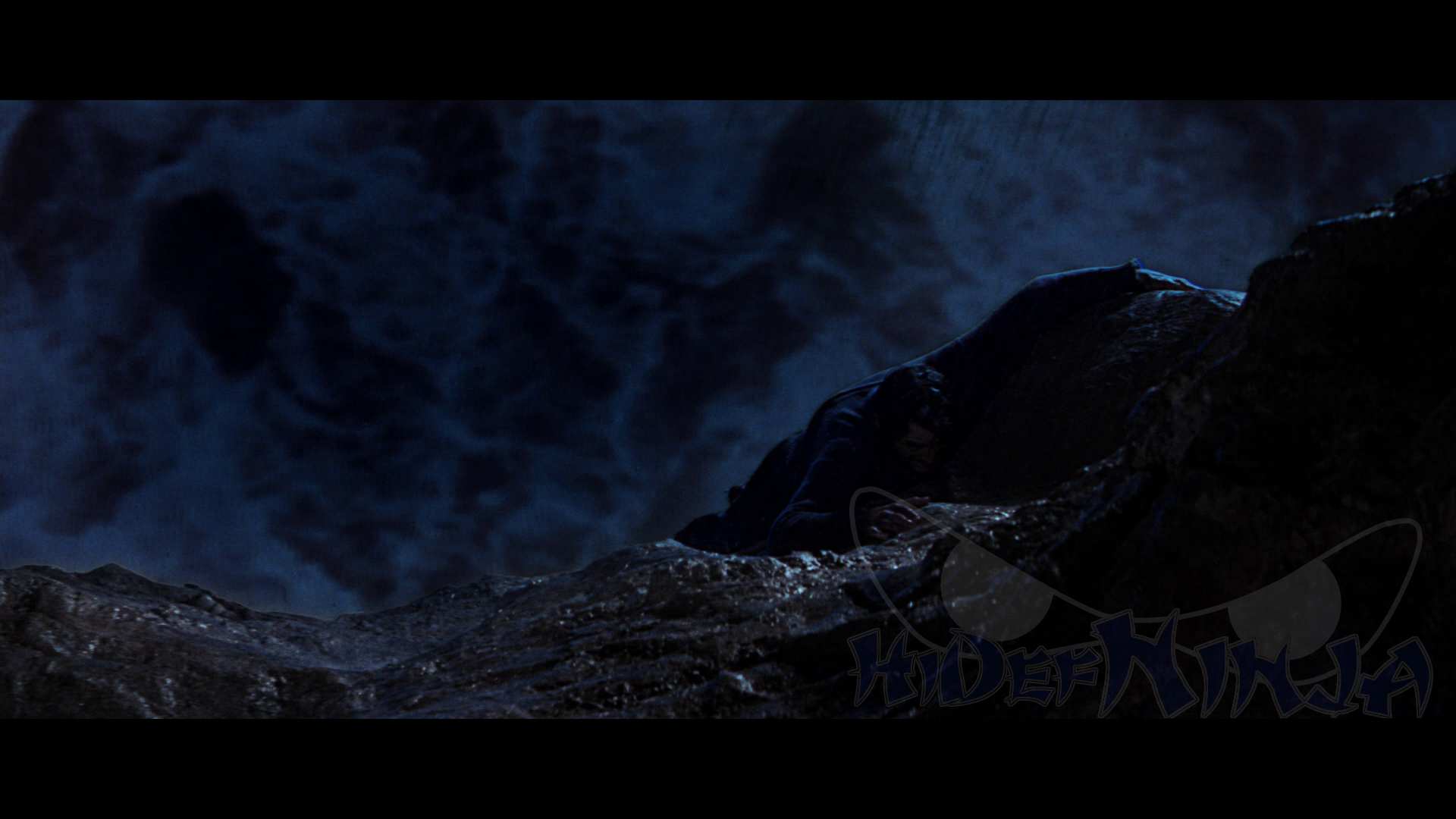 Considering this is a classic film, it's already found a place with it's diehard audience that will buy this release no matter what. Then there's those that have never heard of the movie and are wondering what it's all about, and how it stacks up to their other blu-rays in their collection. If you're looking for a recommendation, I'd definitely say give this one a go. Remember that it's a classic war film, so don't expect "Saving Private Ryan" style graphics, but I guarantee you'll find the actors to be above and beyond anything in modern war films. While this film has plenty of action, it's real heart is in the story.